It's no secret that online retail has shot through the roof in recent years. The pandemic played a large role in this. With people confined to their homes, many turned to the web to make purchases. This included large swathes of people who had never bought anything online before. The growth we've seen in the online space over the last couple of years has been tremendous.
And that's especially the case for the Italian wine industry.
Many producers had already embraced online elements in their marketing. Several produced websites and worked with retailers, like Xtrawine, to make their wines more accessible to people outside Italy. But now, the web is one of the main sources of Italian wine for many consumers.
This is a very good thing.
But it also means that consumers have to be aware of what they're buying when they're in a situation where they can't see the physical item until it arrives on their doorstep. As convenient as buying Italian wine online is, this inability to see the actual item can often make people feel wary.
So, we thought we'd lend a helping hand with this article. Here, we cover the top tips that will help you ensure you get a great Italian wine when you're buying online.
Tip #1 – Check the Website in Detail
Professionalism is key when you're buying Italian wine online. So, check the website before you look at the wines they have on offer. If the design is poor, that's a good sign that the website owner doesn't care too much about what is supposed to be one of their main sources of revenue. If the business doesn't care about their website, how can you guarantee that they'll care about their products or your customer experience?
It's also worth looking for the letters "https" at the start of the website's URL. Specifically, you're looking for the "s", which tells you that the site has an SSL security certificate. This certificate encrypts the data you send to the website, such as customer details and payment information, making it less likely that hackers could access it. Without an SSL security certificate, the site isn't giving customers the protection they need against malicious parties.
Tip #2 – Take Some Time to Explore
One of the best things about buying Italian wine online is that you have an opportunity to explore wines that you likely can't access at home. As such, take a little bit of time to explore the website's selection.
Of course, this may be a tough task if the site has thousands of options available to you. In that case, think about your favourite types of wines. What notes do they have? What do you like about them? Consider your answers the baseline for what you want to find and use them to explore wines that offer similar qualities that you may not have tried before. The point here is that you don't have to rush straight to a wine that you're familiar with, though you can if you want to. Buying online opens up a whole new world of wine, so it's a good idea to take some time to explore.
Tip #3 – Check Out the Promos and Deals
Wine websites benefit from being able to offer lower prices than physical stores. They don't have to pay for a store, fittings, fixtures, or front-facing staff members. Those savings are typically passed on to customers.
Better yet, those savings also allow wine stores to offer promotional deals and discounts. If you're not sure what you're looking for, head to the site's promo area. You will likely find a few Italian wines that you can buy for far less than you'd normally pay. If you're just looking for something new and don't have anything specific in mind, the promos section is always a great place to start. It's also worth revisiting this section of your chosen website regularly as the promos are likely updated every couple of weeks.
Tip #4 – Check Your Location's Shipping Laws
This is a general tip that applies to any alcohol you purchase online.
Wine websites work by taking your order and shipping your chosen wine directly to your doorstep. In the vast majority of cases, this is a simple matter that you don't need to worry about. However, some locations have shipping laws that may prevent you from receiving a wine delivered to your door.
This is a particular issue in some areas of the United States. While the vast majority of states don't have issues, some have laws in place that prevent people from receiving wine from a third-party reseller.
So, take a minute to search your location online to ensure no laws are preventing you from receiving wine from an online merchant.
Tip #5 – Customer Service Matters
Though the online shopping experience is generally simple and convenient, it's not always perfect. Things may go wrong or you may have questions that you need answers to. These situations provide you with an excellent chance to determine how good a website's customer service is.
Ideally, the site should make it easy for you to find a contact form or some other means of communication. From there, check for the speed of response. In the best cases, the site will prioritise your query and offer direct answers to your questions. If it's slow to respond or tries to shift focus away from the answers you need, that suggests the site may not be one that you can trust.
Make Buying Wine Online Easy
By following these five tips, you make your online wine buying experience as pleasant as it can be. These tips help you find a trustworthy website that offers great products and cares about you as a customer.
Now, you could spend the next few hours searching for a great online Italian wine website.
Or, you could make things easier on yourself and visit us at Xtrawine. We offer a vast collection of Italian wines and professional service that ensures you get the wines you pay for as quickly as possible.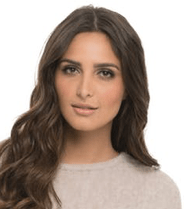 I'm a passionate about good wine and good cooking.
I like to keep me updated and share with my online friends my gastronomic knowledge.