Christmas is fast approaching and the wine lovers among you are already thinking about which delectable Italian wines should adorn their dinner tables. Alternatively, some of you may be thinking about what types of wine you could buy that will satisfy the connoisseurs in your life.
Whatever the case may be, you only have one requirement for any Italian wine that you buy:
It cannot break the bank.
You have €15 to spend on the bottle, which means your task is to squeeze every last drop of value out of the money you're willing to spend.
That's where we come in.
At Xtrawine, our goal is to ensure you get access to amazing wines at prices that suit your bank account. That's why we offer thousands of wines in our catalogue, ensuring that people with any budget can buy a quality wine for themselves or as a gift.
So, you have €15 to spend.
We have hundreds of wines that could fit the bill this Christmas.
Here, we look at five stellar wines that we think may be worth your time this festive season.
Vezzoli Franciacorta Brut
You're unlikely to pick up a decent Champagne for less than €15 and you're probably thinking that Prosecco is starting to feel a little bit cliché, especially if you're trying to impress a wine lover with the uniqueness of your selection.
Still, you want a little bit of bubbly on the table for Christmas lunch.
The solution?
The Vezzoli Franciacorta Brut, which is a stunning Italian sparkling wine made using 100% Chardonnay. Made using the famous classic method, this wine has an intense straw colouring that only grows bolder as the wine ages. Open the bottle and you're instantly hit with a gorgeous bouquet that combines delicate floral notes with more intense fruity notes of peach, pineapple, coconut, and grapefruit peel.
To the taste, the wine has stunning fizz and offers perfect harmony between the many refreshing notes found in the bouquet. The particularly observant may even notice a slight hint of tasty crusted bread makes its way into the aftertaste.
We have one guarantee:
If this sparking wine ends up on your dinner table, it won't be there long before it's completely empty.
Felline Primitivo di Manduria Sinfarosa Zinfandel 2017
Christmas dinner is never complete without an amazing Italian red wine to wash down all of the rich meats and flavours of the meal. Instead of going for a tried and tested Italian classic, our first recommendation is a beautiful wine from Apulia that you can currently get your hands on for less than €13.
Made using the Primitivo grape, this wine has a beautiful ruby red colouring that hints at an intense and focused bouquet. Scents of plums, black cherries, and red fruits will wash over your senses when you open the bottle, with further exploration offering spicy and mineral notes as counterbalances to the more intense notes.
Take a sip and you'll enjoy a full and warm wine that feels like it's washing over your whole body as you drink. The perfectly integrated tannins and fruity persistence make this perfect for enjoying with a Christmas meal.
Felsina Brut Metodo Classico
We're back to the bubbly again with the Felsina Brut Metodo Classico, which is another wine that's ideal for those who want to avoid the cliched selection of Prosecco.
Made in Tuscany, this sparkling Italian white wine combines Chardonnay, Pinot Nero, and Sangiovese to great effect, creating a refreshing wine that also has hints of red complexity to it. The lingering perlage is sure to impress from the moment you pour, with the crips bouquet quickly causing you to fall in love with the wine. Fruity and floral notes combine to create a powerful first impression, with the dominant note of Golden Delicious apples being tempered just slightly by a more subtle note of freshly baked bread.
Take your first sip and you'll discover a wine that is well balanced, flavoursome, and refreshing. The impressive finish even introduces tropical fruit notes as the wine completes its journey.
Pianirossi Maremma Toscana Rosso Solus 2016
Let's go with another striking Italian red wine for our fourth selection, as the beautiful Pianirossi Maremma Toscana Rosso Solus 2016 gives you a unique taste of the Tuscany region. Combining the well-known Sangiovese and Montepulciano grapes with the more obscure Alicante, this wine has an intense purple colouring when poured.
The open bouquet is dominated by notes of wild berries, with blackberry being the standout. However, a little exploration reveals some spicy undertones that are perfect for those who enjoy traditional Christmas pudding.
To the taste, you experience a wine that is full and well-rounded, offering a stunning structure that enhances the dominant fruity tones while providing powerful persistence.
Contini Karmis Cuvée 2020
With two reds and two sparkling whites on the table, we're starting to feel as though we're slightly neglecting Italian white wines. Let's fix that problem with the tasty Contini Karmis Cuvée 2020, which is an IGT wine hailing from Sardinia.
Made using a combination of the Vernaccia di Oristano and Vermentino grapes, this wine has a delicate and fruity bouquet that tempts you in closer with every inhale. The lingering fruity notes are complemented by more subtle, but no less powerful floral notes.
When tasted, you will unveil a wine that has a full body and flavours that are almost a perfect representation of the bouquet. If you're looking for a refreshing and tasty white wine to serve alongside your less flavoursome Christmas dishes, this one does the job perfectly and only costs a smidge over €10.
The Final Word
As you can see, you don't need to break the bank to enjoy a tasty Italian wine during Christmas. All five of our selections are beautiful wines that you can get your hands on for less than €15. Use them as presents or give them a place on your own table this Christmas.
Of course, these are far from the only quality Italian wines Xtrawine offers for less than €15. You'll find many more in our online selection.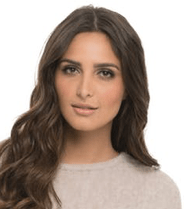 I'm a passionate about good wine and good cooking.
I like to keep me updated and share with my online friends my gastronomic knowledge.