When we think of French sparkling wines, our minds instantly settle on Champagne.
It's no surprise.
Champagne is still considered by many to be the premier sparkling wine. It's certainly the most famous and the most historic, being the wine that many credit with bringing sparkling wines to the masses.
But just as we see with Prosecco in Italy, Champagne is not the only sparkling wine that France produces. In fact, there are many others. And while these wines don't receive the level of acclaim and adoration afforded to Champagne, they are still spectacular drinks in their own right.
Of the many producers who make these types of wines, Maison Vergnes may be among the best. A gorgeous little winery nestled in the Languedoc-Roussillon region, the company specialises in using the Mauzac grape, which is native to France and has a number of qualities that you don't get with the Chardonnay grape used to make Champagne. This grape, which is also called Blanquette, has interesting vines that assume a white colouring during the growing season, making the grape stand out even more.
The team at Maison Vergnes has combined its somewhat unique grape with the classic French method for producing sparkling wines that was created way back in 1531 by the famous monks of the abbey of St. Hilaire.
The result?
The Vergnes Blanquette de Limoux Carte Noir Brut, which will be the subject of our review in this article.
The Review
As there is fairly little information about the secretive Maison Vergnes, with the winery being one of the few in the modern era that has yet to develop a website for its products, there is little that we can tell you about the company's story.
But there is ultimately only one important fact that you need to know.
Maison Vergnes creates a spectacular sparkling white wine that some may go as far as to say rivals Champagne!
Made using a combination of the Mauzac grape, Chardonnay, and Chenin Blanc, the wine is a perfect representation of a fairly underused grape, with just a hint of some other grapes to lend it some interesting flavours.
Pour the wine and you'll be instantly hit by a delicate bouquet that prioritises floral notes. The fine perlage fizzles as you explore the array of scents, with white peach and flowers being the dominant too. Exploring further may reveal some specific floral notes, but the true joy of this wine lies in its simplicity. There's not a lot to wrap your head around with the Vergnes Blanquette de Limoux Carte Noir Brut, which means you can get to the important business of drinking it all the faster.
That first sip will reveal a wine that lets all of its primary notes shine. The refreshing taste feels unique when the wine is stacked up against its more famous French cousin, with the floral notes creating an interesting freshness. The long finish only adds to the package, making this a wine that you can enjoy again and again.
Serving Notes
So, how do you get the most out of the Vergnes Blanquette de Limoux Carte Noir Brut?
The wine is at its best when served at a temperature of between 6 and 8 degrees Celsius. As with all sparkling wines, cooler is generally better, both for the refreshing taste you hope to experience and in terms of ensuring the bubbles last as long as possible.
Interestingly, the wine can also benefit from some ageing.
While perfectly enjoyable when consumed upon purchase, proper storage may allow you to age the wine from anywhere between 5 and 10 years. Choose to do so and the peach notes that define the wine begin to mature, creating an even more interesting taste experience.
In terms of the foods that best complement the wine, you're generally looking at aperitifs. This is a wine that's best served on a gorgeous summer's day when you have a few snacks to accompany it. The wine works well with most appetisers, though it also complements fish, seafood, and some forms of cheese. The key is that you don't combine the wine with foods that have rich or strong flavours, as these will quickly overpower the rather delicate nature of the wine.
The Final Word
What more can we say about the Vergnes Blanquette de Limoux Carte Noir Brut?
If you are looking for a French alternative to the all-powerful Champagne, this may be it. While the wine is, admittedly, not as refined as its more famous cousin, it provides the perfect antidote to the warmer summer days we're now experiencing. Just crack open a bottle, pour, and we're sure you'll enjoy the wine alongside some tasty snacks.
We also love this wine for casting a little spotlight on an underappreciated French grape. Mauzac is not a grape that instantly comes to mind for many, especially when compared with the likes of Chardonnay, which also finds its way into the bottle. But make no mistake about it, the Vergnes Blanquette de Limoux Carte Noir Brut is an unmistakably Mauzac wine, with this interesting grape making up 93% of the composition.
The wine has an alcohol volume of 12.5%, which is fairly standard for sparkling white wines. Those who prefer organic and biodynamic wines may want to give it a miss though, as the wine is made using non-organic methods and it does contain sulphites.
Still, for those who are not concerned with such things, the Vergnes Blanquette de Limoux Carte Noir Brut provides a refreshing tasting experience that is all about taking the fuss out of enjoying wine. If you have a friend who is new to the world of wine, it's this type of drink that acts as the perfect introduction as it is simple, tasty, and fun.
The Xtrawine team fell in love at first taste, awarding the wine a rating of 89/100. Best of all, it's as friendly to your wallet as it is to your tastebuds, as it's currently available for less than €9 in the Xtrawine store.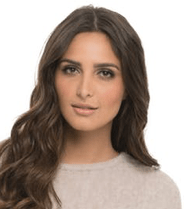 I'm a passionate about good wine and good cooking.
I like to keep me updated and share with my online friends my gastronomic knowledge.