Today we try one of Lamole's excellent wines that you can find here on xtraWine: the Chianti Classico DOCG Gran Selezione "Vigna Grospoli" 2018. But first, let's chat about it with one of the experts from xtraWine's editorial staff.
Lamole di Lamole, in the heart of Chianti Classico DOCG
The winery is located in the municipality of Greve in Chianti, near Florence, in one of the oldest villages in the Chianti Classico area.
Compared to the rest of the Chianti Classico area, the estate's highest vineyards are over 650 metres in altitude. This allows the grapes to ripen optimally and gives elegance, richness and persistence to the aromatic and gustative power of its wines.
From this point of view, the terraces of Lamole di Lamole are fundamental; tangible proof of the relationship between man and the environment. The kilometres of dry stone walls typical of the winery are vital, containing the expansion of the soil towards the valley and reflecting daylight to stimulate the vines for photosynthesis.
"Vigna Grospoli" Chianti Classico DOCG Gran Selezione: the poetry of Lamole di Lamole
As seen in the previous article on our blog, it is these soils, tended for centuries by hand with local stones and cultivated in the archaic form of the Lamole sapling, that give "Vigna Grospoli" Chianti Classico DOCG Gran Selezione its name.
The sandy soil of the Tuscan macigno has a strong draining power and the mixed composition of sandstone, alberese and galestro are the secret to the complexity of the local reds.
Added to this is a constant exposure to wind and pure light, which creates the ideal conditions for a lyrical and bewitching wine. A complex structure, rich aromatic colours, seductive drinkability: this is the poetry of Lamole di Lamole.
Let's try Lamole di Lamole Chianti Classico DOCG Gran Selezione "Vigna Grospoli" 2018 together
Our xtraWine expert tried this Chianti for us, discovering a multifaceted and interesting wine.
It is indeed a full-bodied wine, with a ruby red colour. The bouquet is broad and deep, with hints of violets intersecting with those of small red and black berries, notes of herbs and sweet spices.

Powerful and light on the palate, it also has freshness and flavour, convincing even experts. Vigna Grospoli is in fact a super-awarded wine: 3 Gambero Rosso glasses, 4 Ais screws, 3 Veronelli stars and Slow Food recognition as an excellent wine that tells the story of the territory.
What do you think of Lamole di Lamole Chianti Classico DOCG Gran Selezione "Vigna Grospoli" 2018 after the tasting?
It is a balanced wine that honours the great tradition of Chianti Classico. Its intensity – combined with freshness and sapidity – make it an interesting and harmonious product. It is unique in its aromaticity, yet easy to drink, even for a palate that is new to tasting.
The tannins are present, but pleasant to the palate and give it an excellent structure. Overall, it proved to be a multifaceted wine, perfect for intriguing experienced drinkers and satisfying even novice palates.
What kind of dish would you pair this wine with?
It is perfect for flavoursome first courses and meat-based main courses. A structured wine like Chianti is usually better suited to substantial, Winter dishes, but the freshness and savouriness of Vigna Grospoli also make it ideal to accompany those first Summer barbecues.
What grade would you give this product?
Lamole di Lamole Chianti Classico DOCG Gran Selezione "Vigna Grospoli" 2018 has already convinced all the wine experts and now also the entire xtraWine editorial staff. It is an excellent wine, an expression of the territory, which certainly deserves a good 9/10.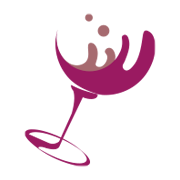 Interviste esclusive dal mondo del vino ed approfondimenti da chi fa del vino una ragione di vita, di business e di cultura.