We all know that Leonardo Da Vinci was one of the greatest geniuses in human history.
A true renaissance man, Da Vinci could turn his mind towards anything he chose. He created some of the most impressive artistic masterpieces of all time. He was a talented inventor who came up with concepts, such as an original design for a helicopter, that were far ahead of their time. And he was an expert in the art of making Italian wine.
Wait…
Leonardo Da Vinci knew how to make Italian wine?
He did indeed!
Da Vinci didn't just love creating some of the greatest works in history. He also loved wine so much that he dedicated much of his considerable energy to learning about the vine, the grape, and the processes that go into producing the greatest of Italian products.
And it is that love that inspired the company and wine that we're going to examine in this review. The Leonardo da Vinci Vitruviano Toscana Rosso 2020 carries the name of the great man. It's also made by Cantine Leonardo Da Vinci. And in this review, we're going to learn whether this wine is worthy to carry the name of one of Italy's greatest citizens.
The History
In exploring the history of this wine, we have to go back far further than we would for many of the other Italian wines we review in this blog. We're digging deeper than the formation of a wine company. Instead, we're going to explore the love that Leonardo Da Vinci himself had for wine.
Da Vinci was ahead is his time when it came to winemaking.
He discovered his love of the vine during his early years in Vinci, which is a small village located in the Tuscan countryside. Anybody who understands Italy's wine regions will instantly take note of that fact, as Tuscany may be the most famous of those regions. Da Vinci spent many of his early years immersed in a part of Italy that is tailor-made for wine. And even during his time, when the Italian wine industry was nowhere near the size that it is today, Tuscany was still the heart of the country's wine production. In fact, Da Vinci's family maintained its own estate and vineyards, affording the great man plenty of opportunities to gain direct experience in the art of wine cultivation.
Of course, we know that Da Vinci did not spend his life in Vinci.
Over the years, he travelled all over Italy, including stints in Milan, Florence, and perhaps most importantly for his wine career, Romagna. During his time in Romagna, Da Vinci had the opportunity to sample the region's local wines and learn of techniques that his family did not use. Da Vinci absorbed this knowledge, though he did nothing with it during his time in Romagna. He was busy working as a mechanical engineer and was not then in a position to purchase his own vineyard.
That changed when he later moved to Milan.
Free to explore his passions, Da Vinci reignited his interest in wine. That passion was allowed to develop further when Ludovico il Moro provided Da Vinci with a hectare of vineyards in exchange for his work on The Last Supper. So, we see here how Da Vinci's work crossed over with his love of wine. The man's painting abilities ended up being the path back towards winemaking that he had followed when he was younger.
Interestingly, this hectare of vineyards was the only property Da Vinci mentioned in his will. This indicates that he valued his vineyard above all of the other properties he owned and he wanted to ensure it ended up in the right hands.
Da Vinci was fascinated with wine for more reasons than the taste and the effects it had on his body.
Examinations of the texts and codexes he created related to wine showed that Da Vinci also wanted to learn more about the health benefits of the great drink. Again, we see an example of how the great man was ahead of his time. Da Vinci believed that wine could benefit the soul, which is why he made it a point to sample as many bottles as he could. Little did he know that, centuries later, research would reveal that wine has health benefits related to the heart, brain, and so much more. Da Vinci intuitively knew that Italian wine was special, even if he couldn't quite put his finger on why.
Now, let's fast forward to the present.
Inspired by the great man, Cantine Leonardo Da Vinciaims to create wines that Italy's most famous genius would have been proud of. Does the Leonardo da Vinci Vitruviano Toscana Rosso 2020 fit that bill?
The Review
A beautiful red wine from Tuscany, the Leonardo da Vinci Vitruviano Toscana Rosso 2020 is an IGT that is made using the famous Sangiovese grape. Upon pouring, you will notice an intense red colouring that indicates this is a wine that can be enjoyed while it is still young. However, that is not to say that it does not have ageing potential. In fact, you can keep the wine for up to 15 years if you would like to explore what it tastes like when it is more mature.
If you decide to drink it young, the wine's intensity will be the first thing that you notice upon opening the bottle. It has strong notes of black fruits, which tell you this will be a rich experience. That strength continues when you taste the wine, with the intensity of the wine being almost shocking. However, the strength is followed by a mellow softness and long finish, which tempt you in for more. The wine is perfect for combining with game, red meats, cheeses, and pasta, making it a versatile choice for anybody who wants to experience a taste of Tuscany.
The Xtrawine team gives this wine a superb rating of 91/100. And best of all, it's available for less than €10, making the wine accessible to all.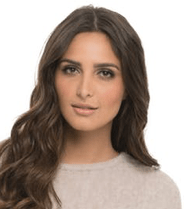 I'm a passionate about good wine and good cooking.
I like to keep me updated and share with my online friends my gastronomic knowledge.