Discover the recipe for the perfect Mimosa with xtraWine. A cocktail based on orange juice and sparkling wine, it was invented in 1935 by a bartender at the Ritz Hotel in Paris.
An ideal drink for aperitifs or for brunch or light lunches, its fresh and bubbly taste will surprise you, especially when made with one of the quality sparkling wines available right here on xtraWine.
Mimosa Cocktail, why trying it is an absolute must!
Summer is finally here and so is our longing for holidays and outdoor lunches with friends. Or how about brunch, with scrambled eggs, crispy bacon and toast? A light and fresh cocktail is a must, to make your morning both special and sparkling.
Find out how to make the perfect Mimosa with the sparkling wines and champagnes you can on our platform.
And don't forget that the cocktail season has already kicked off on xtraWine. So, if you are wondering how to nail the perfect cocktails, now is definitely the right time to follow us. 
From June, the trusted #xtrawine bartenders will explain how to create unforgettable drinks for your Summer, using the best bubbles on our site.
The perfect Mimosa recipe is here
The recipe is extremely easy and at the same time a true legend.
It was invented in 1925 by a barman at the Ritz hotel in Paris, who gave it the 'mimosa' because of its yellow colour. But a few years earlier, a very similar drink called Buck's Fizz was being sipped in London, named after the bar where it was first prepared.
We'll probably never know who the real inventor of the Mimosa cocktail was, but at least we can now discover the recipe to make it!
Ingredients (for 2 people)
– 1 orange
– Sparkling wine 75 ml per person (approx.)
First, squeeze an orange and pour the juice into 2 flutes.
Add the chilled sparkling wine.
Cut a slice of orange into a half-moon shape and cut the slice so that it can be placed on the edge of the glass.
And that's it, your Mimosa cocktail is ready to refresh your brunch. But remember, it must be consumed immediately, otherwise it loses its fantastic freshness!
3 xtraWine sparkling wines to make a perfect Mimosa
A sparkling wine with a fine, persistent perlage and a pale straw-yellow colour.
The nose is rich in delicate aromas, with citrus, bitterish and almond notes, while the acidity and savouriness of the mineral flavour stand out on the palate.
The aftertaste is pleasantly bitter on the finish, to make your Mimosa aperitif even more special.
For an aperitif for true connoisseurs, try this medium-weight sparkling wine that closely borders on full-bodied.
In the mouth it is wonderfully creamy and rich with apricot, honey and sweet almond while its bubbles are minute and persistent.
A wine made with grapes from a single vineyard of Glera (long variety), over 50 years old.
Thanks to the composition of the soil and the particularly favourable exposure, this 'riva' continues to bear few but precious fruits. A true estate Cru, produced in a limited and numbered edition.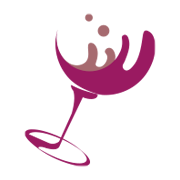 Interviste esclusive dal mondo del vino ed approfondimenti da chi fa del vino una ragione di vita, di business e di cultura.