You've probably noticed a bit of a trend in this post-coronavirus world.
A whole lot of physical retail stores have started to sell online. Frankly, they have to. With non-essential stores getting closed down during lockdown, they need to find a way to make a profit.
And with this trend comes a whole heaping of additional choices for you. When it's time for you to buy your next bottle of Italian wine, you may not know who to turn to.
We believe that Xtrawine is the only port of call that you'll ever need for getting wine delivered to your home. And over the course of this article, we're going to share the reasons why you should go with us over any other company that promises to deliver to your door.
Reason #1 – We've Done This for a Long Time
There are a lot of new players in the market, coupled with some older players that have put a renewed focus on selling online. But what they don't have is the many years of experience that the Xtrawine team has in delivering wine to your home.
This is what we've always done.
We're not a physical store that's making a transition to selling online. We created our brand with the sole intention of making sure that customers from all over the world could get the top Italian wines delivered to their door. And that's been our focus since our inception.
This means that we already have our infrastructure in place. Logistically, there are few Italian wine vendors who can match us when it comes to delivering great products quickly and at affordable prices.
Simply put, we provide a better service than most because this is what we've always done. Where others are still adapting to selling online, we're providing exactly what our customers need from us.
Reason #2 – Our Variety Can't be Beaten
We know that we've harped on about the sheer amount of variety in Italian wines that you'll find in our catalogue…
But have you seen how many wines we have available?
Okay, we'll stop patting ourselves on the back and make our point. With Xtrawine, you're buying from a vendor that offers unrivalled choice. No matter what your tastes, you're sure to find something on our website. And don't make the mistake of thinking that we only sell Italian wine. We sell wines from every major wine producing country in the world, as well as a few lesser-known products from smaller brands that we believe that you'll love.
Our team has worked tirelessly for years to create amazing relationships with wine producers all over the globe. And it is our standing mission to build on our existing catalogue to ensure you have a level of choice that you won't find anywhere else.
So don't allow yourself to be limited by the smaller selections that other online stores have on offer. Shop with us and you have nearly boundless choice when it comes to your Italian wine.
Reason #3 – We Adapted Faster to Coronavirus
As mentioned, many of the new wave of online sellers have had very little time to set themselves up. In some cases, their hands were forced by the coronavirus pandemic that's sweeping the world.
Unfortunately, this also means that they may not have the same level of health and safety checks that we have in place. For as long as this pandemic has been an issue, we've been refining the work that we do. We've focused on ensuring that your deliveries get to you safely and that there's no risk of the virus spreading to your home.
We're constantly monitoring our teams and we take all relevant precautions when handling the products that you buy from us. That means we've adapted a lot quicker than most to a problem that may make you worry about getting goods delivered to your door.
Reason #4 – Amazing Information
Check out any wine that we sell and you'll see a ton of information from our wine experts. Every wine carries with it a set of reviews that let you know more about what the wine has to offer. Plus, we share plenty of information about where the wine comes from, the grapes used, and even what you can pair it with.
Add onto that our blog, which we update several times per week. In these pages, you'll find more in-depth information about our wines and the Italian wine industry as a whole.
Simply put, one of our missions is to help you become an even more informed consumer. And to do that, we provide every scrap of information that we can to ensure you make purchases that suit your needs and desires.
Reason #5 – There's No Pressure From Us
What happens when you head to a physical store?
You walk in and somebody starts asking you questions. Have you found what you're looking for? How can I help? Is there anything that you need?
It's enough to make you feel the pressure. This person clearly wants to make a sale and they're not going to give you the space that you need to come to your own decision.
Now, think about what happens when you visit Xtrawine.
All of the information that you could ever need is already at your fingertips. And you don't have to worry about anybody hassling you. If you need to talk to us, you're in control of the conversation. You get to decide when it starts and ends.
We know that you're here because you want to buy a bottle of Italian wine. So instead of trying to pressure you into buying something, we simply provide you with what you need to make the choice that's right for you.
And then we deliver it directly to your door!
The Final Word
Those are the five reasons why you can't beat Xtrawine when it comes to delivering Italian wine to your door.
All that's left now is to browse our selection. We're sure you'll find something that you like amongst the thousands of wines that we have on offer.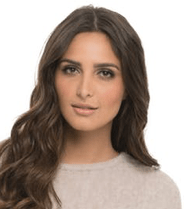 I'm a passionate about good wine and good cooking.
I like to keep me updated and share with my online friends my gastronomic knowledge.