In 2002, brother and sister Stefano and Marina Girelli, joined forces to restore Santa Tresa, an historic Sicilian estate, back to its former glory.The "contrada", or hamlet where the estate is situated was dedicated to Santa Teresa at the end of the seventeenth century. The story goes that when there was a severe drought, a monk who was searching for water, found a small statue of Santa Teresa. He decided to start digging right there and it was in this spot that a water source was found, which then served the whole community. Still today, this well is to be found on our estate. The "contrada" Santa Teresa over time became known as Santa Tresa, as said in Sicilian dialect, contracting Teresa into Tresa.
Today, Santa Tresa covers 50 hectares, of which 39 are planted with vines. The gently undulating terrain is characterized by a very particular soil, where a layer of "terra rossa" lies on a clay base. The first level is fresh, loose and rich in minerals, while the second is rich in organic matter, with excellent water retention. Irrigation, through an underground system, is carried out only in "emergencies", when the lack of water is such that there is a risk to the survival of the vine. The underground irrigation system ensures the most efficient use of water, with no loss through leakage or evaporation.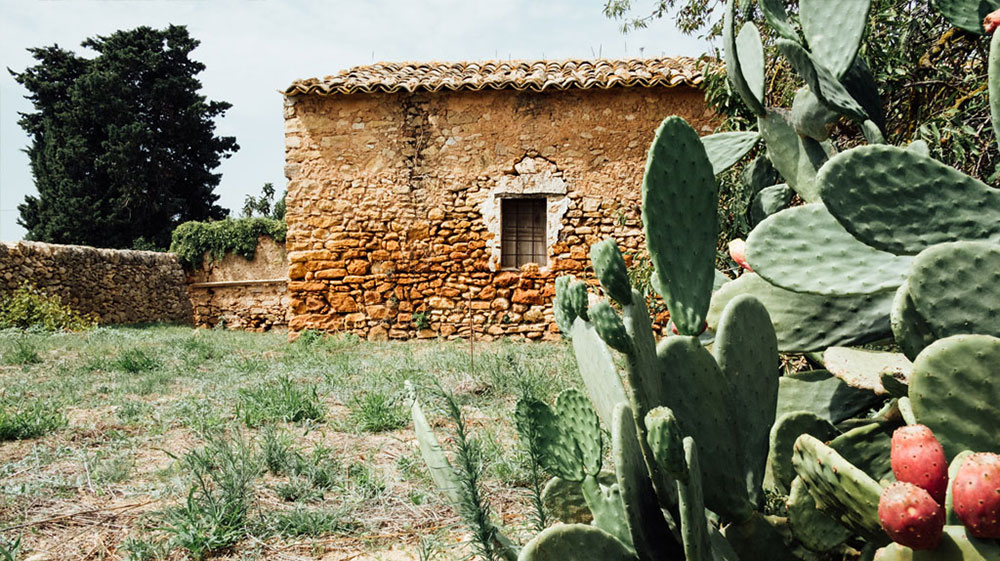 In Vittoria, organic isn't a choice, but a philosophy.
Organically is the only way that it is possible to make an authentic wine at Santa Tresa. For us it is so much more than certifications, organic is a way of working and has become our way of life. We believe that the authenticity shows in the glass.Each human intervention needs to be commensurate with the delicate balance between the personality of the grape and the unique nature of the terroir. Our constant commitment is first and foremost to respect an exceptional organic and organoleptic heritage. It is about knowing how to indulge nature, interacting with it, enhancing its qualities, but only when it can't do it for itself. A difficult task, that requires great passion, research and respect for traditions, to which we dedicate ourselves enthusiastically, and which gives us great satisfaction.
We have been certified organic since 2009. At Santa Tresa, organic cultivation is not just a way to respect nature, but the pleasure of living with nature. We are rewarded with wines of excellent quality.Our biodiversity is testimony to the respect for the local flora and fauna we have, which are fully integrated with our vines. At Santa Tresa, it is quite usual to find rabbits, foxes and lots of other animals, which is testament to a living terroir and an ecosystem that is in perfect equilibrium.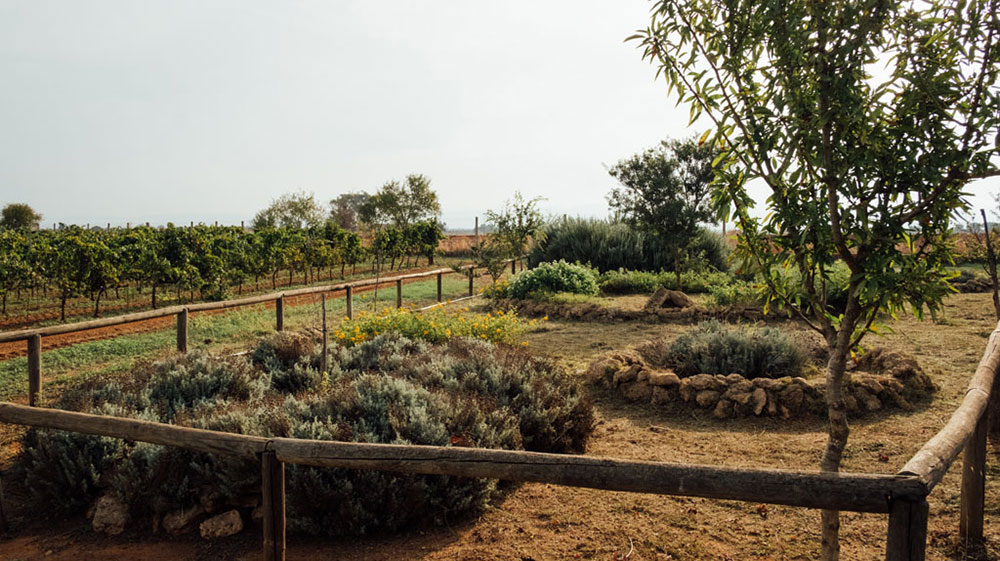 We also have a small number of hives for a local type of bee. The bees contribute to the pollination of the vines and maintaining the balance of diversity at the estate. To attract "good insects", absolutely vital to protect our vines, we have created an area which we call the "Sicilian gardens" the gardens are full of local plants and are real incubators for local biodiversity. We don't use any chemicals in the vineyard and we use a completely natural fertilizer, a local type of bean, called "favino", which in addition to fixing nitrogen in the soil to enrich our crops, helps improve the texture of the soil.
All of our wines are distinguished by the balance between elegance and power and the unique characteristics of each grape variety.
We work very hard in the vineyard to obtain the best possibly quality from our vines and the work in the winery is done very delicately to preserve what we have harvested. Our philosophy is of minimum intervention – grapes that have been well cultivated and harvested need only to be accompanied and not forced in order to reach their full potential. Wines produced by Santa Tresa are above all known for their freshness and drinkability.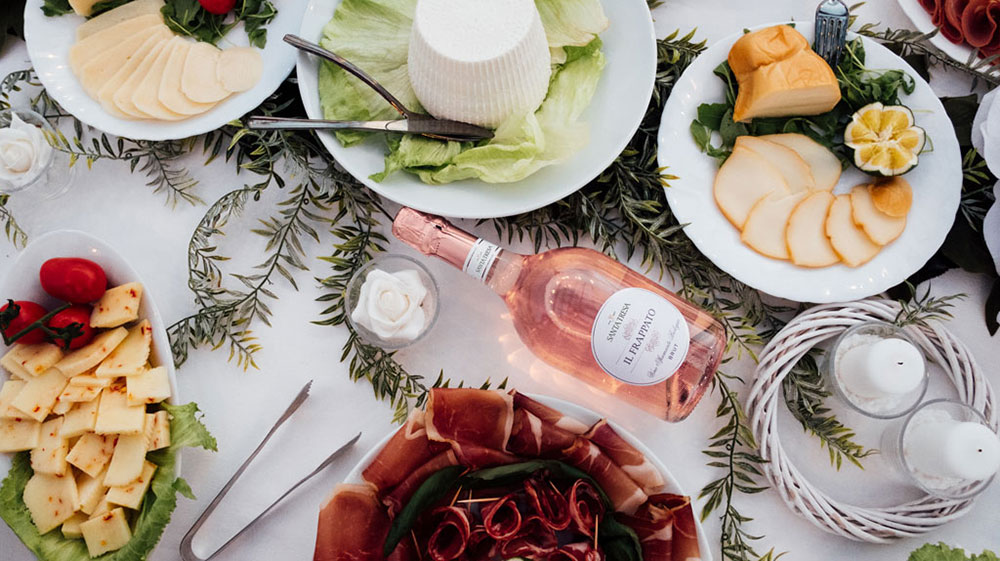 Our Grillo Spumante and Frappato Rosé Spumante are two of the best examples of spumante styles to be made recently in Sicily. They each have a distinct character, a fine perlage and persistent fruit notes, typical of each grape variety. Rina Ianca Grillo Viognier has won the most interntational prizes of our wines, showing that while Sicily is known for the production of great red wines, it can also produce great whites. The minerality and freshness of the Grillo, an indigenous Sicilian grape variety, blends well the intensity and viscosity of the Viognier, a grape native to France, but which has found ideal climatic conditions at Santa Tresa.
Rosa di Santa Tresa is a rosé which symbolises authentic Sicily – a blend of the indigenous Frappato and Nero d'Avola grape varieties. An elegant wine, which has a lovely minerality, with notes of raspberries and wild strawberries. If Frappato is the grape variety that is most representative of Vittoria, then Rina Russa di Santa Tresa is the epitome of this authenticity. A bright ruby red, there is a bouquet of fruits of the forest and the very disticnt flavour of wild strawberries, well balanced with freshness and savoury character. Santa Tresa boasts a link with Cerasuolo di Vittoria. The only Sicilian DOCG, with a very limited yield per hectare, in fact it has one of the lowest production rates of all DOCGs in Italy. A delightful red, with great structure and length, and gentle, delicate tannins.
Authenticity, history, passion and organic – these are the pillars of our philosophy. Each Santa Tresa wine shows the potential of the terroir. We invite you to taste the real Sicily – cheers!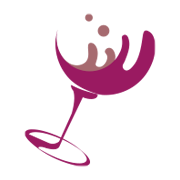 Interviste esclusive dal mondo del vino ed approfondimenti da chi fa del vino una ragione di vita, di business e di cultura.