For many people who are visiting Italy for the first time, or even experienced travellers who have enjoyed the many fine wines and wonderful culinary experiences that the country has to offer, finding an authentic Italian restaurant that is presided over by a master chef who is capable of complementing their craft with wine pairings that delight and astound can be difficult.
In using the term master chef, we not only refer to those men and women who have received public acclaim for their skills. No, we also want to make it clear that a chef who is capable of delivering home-grown, traditional dishes that offer a true slice of Italian culture exhibit just as much mastery as those who go on to achieve larger acclaim, and it is these chefs that are often amongst the hardest to find.
With that in mind, we have constructed a short guide that will help those who are struggling in their search find an authentic dining experience that offers great wine and amazing food.
Get Off The Beaten Path
While there are certainly many great restaurants to find in areas that are frequented by tourists, and we would not like to do a disservice to those chefs who work in such fine establishments, there is nothing quite like finding a hidden gem that is able to offer amazing meals without the safety net of having online reviews and other acclaim to back it up.
Exploring off the beaten path will allow you to see Italy for what it truly is. While the art, culture and architecture are important aspects of the country, there is also so much to see and do outside of the obvious attractions. By wandering a little further you will have the chance to experience great wine and cuisine that is unhampered by a desire to appeal to international palettes and is completely representative of the great culture of food and wine that Italy has to offer.
Pay Attention To Opening Times
Restaurants that have continuous opening times are often aiming towards the tourist markets. Again, while many are certain to provide find food, it may be difficult to locate the authentic Italian experience from a true master chef.
Instead, you should look for those restaurants that tend to keep fairly irregular hours. In particular, restaurants that are open between noon and 2:30 pm, closing only to re-open again around 7:00pm, are restaurants that cater more towards the Italian public than they do tourists. It may be a little intimidating to enter such a restaurant if you are a first-time traveller, but you should soon find that they are very welcoming and you will have the chance to experience Italian cuisine and wine as the Italians do.
Avoid Hosts
This is a pretty simple tip, but an effective one all the same. If a restaurant has to hire people to tempt you through the doors, this likely means that the establishment is not able to offer the quality that can be found elsewhere. You'll tend to find that such restaurants serve dishes that you are already familiar with from back home and many of the menus will be written in English. While this is convenient, it is not the authentic Italian experience.
The best way to locate a master chef and a restaurant that is capable of serving excellent wines to go with the food is to look for the places that don't need to advertise themselves so prominently. You may need to make a reservation to get in, but once you're there you will be able to really experience what a true master chef has to offer.
Look For Seasonal Ingredients
There are some ingredients that are only available fresh during particular times of the year. Asparagus, for example, is only fresh between April and May, while Eggplants are at their best between June and October.
This is relevant to your search because it allows you to scan a menu and tell instantly if the restaurant is using fresh ingredients or now. Many restaurants that don't offer the authentic experience will use ingredients all year round, without any concerns about the freshness. True master chefs tend to vary their menus depending on the fresh ingredients that are available to them, which also often means varying the wine pairings that go with them. Not only does this mean you get better food, but you may also learn about pairings that you had never even considered before.
Listen To The Language
This is another simple tip, but one that is worth keeping in mind if you are looking for the authentic experience. If Italian is not the primary language that you can hear amongst the diners, it is likely that you are not in an authentic restaurant.
Such restaurants are usually the ones that are most popular with tourists, again because of the reasons we mentioned before. Convenience in terms of language should be fairly low on your priority list when searching for the authentic experience, so keep your ears open and you are sure to find a restaurant that suits your desires.
Once you have found the perfect restaurant to deliver an authentic Italian experience, don't get scared and order the only thing on the menu that you know. This will be doing yourself a disservice and will often restrict you from truly understanding what master chefs have to offer.
Instead, scour the menu and try to work out what goes well with your particular palette. Ask for recommendations for the best types of wine to complement the dishes you are considering and lean towards the ones that you are not already familiar with.
This will allow you to discover something completely new. Granted, you may find that you are not too keen on the dish, but when all goes well you will end up tasting a true example of what Italy has to offer, both from its master chefs and the many wine producers who work tirelessly to complement them.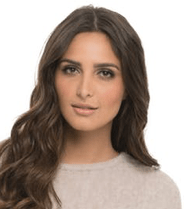 I'm a passionate about good wine and good cooking.
I like to keep me updated and share with my online friends my gastronomic knowledge.