When you look back over Italian history, it's remarkable to see just how much of an effect different nations have had on the country's culture. From the Byzantines and the Greeks, through to the Romans, Austrians, and Germans, it seems that almost all of the major European cultures and civilizations have dipped their toes into the Italian melting pot at some point throughout history.
In a roundabout way, that brings us to the company that we are going to highlight in our weekly review. That certainly not a German wine company, Haderburg, does have Germanic roots thanks to the company's founder. Even so, the wines they produce are as full-bloodedly Italian as any other wine that you will find in the country. In fact, they may even rank among the best that Italy has to offer.
Without any further ado, let's take a look at the story of Haderburg.
The History
Unlike many of its centuries-old competitors, Haderburg is a fairly new entrant into the Italian wine industry. Founded in 1977, the minds behind the company brought more experience than you may realise into their new endeavour.
You see, prior to that year, Haderburg has actually been a fruit farm. Instead of specialising solely in the grape, the company spread its interest across different types of produce. Even so, its main products were grapes and apples, both of which are famous for being used to create different types of alcoholic drink – apples for cider and grapes for wine.
Initially satisfied just to grow and sell its fruits, Haderburg began growing more ambitious as time went on. The company could obviously see the quality that its grapes held, and many local producers were more than happy to buy them for use in their own wines. So, why couldn't the company do that themselves?
Without any reason not to give it a try, Haderburg changed from a fruit farm into a winery in the mid-1970s. You might think that such an inauspicious start might spell bad things for the company, but nothing could be further from the truth. In fact, they soon started to develop a strong reputation for the quality of their wines, bolstered no doubt by the many years of grape growing expertise that the company had developed in the years before becoming a winery.
Haderburg brings one very important ingredient to their work – passion. It is their passion that has allowed them to make the difficult transition from fruit growers to winemakers, and it is that passion that has allowed them to develop a reputation as one of the foremost producers of sparkling white wines in all of the Trentino Alto Adige.
Today, the company owns almost 13 hectares of land, across which it cultivates two vineyards: Hausmannhof and Obermairlhof. Again, you can see the German origins of the names, but the work that takes place on these vineyards is purely Italian in nature. For you see, Haderburg places a great deal of importance on the manual process, and it is this, among other things, that has helped them make their wines stand out over the years.
As soon as the choice was made to turn their old farms into a winery, Haderburg applied strict standards to their crops. They would only use the best possible grapes in the production of their wines, which means they need to meet consistently high standards in growing and picking to ensure that only the best goes into their bottles.
Manually, the company prunes their grapevines to get rid of any weak links, ensuring only the richest and strongest grapes grow in their vineyards. Over the last 40 years, the company's dedication to selecting only the best grapes has ensured that the wines they produce never disappoint when it comes to their quality. As such, the company has picked all of its grapes by hand since its inception, ensuring that no quality is lost due to malfunctions in picking equipment.
This level of dedication to the winemaking process does not end at the picking of the grapes. Haderburg applies the same meticulous processes to its maturation processes to ensure it creates stunning sparkling wines. They allow their wines to ferment slowly for a number of months, only bottling them during the summer of the year after they harvest the grapes. This process allows Haderburg's wines to develop their strength, without losing any of the stunning fruity notes that the company has developed a reputation for.
They take things a step further with the red wines. While the sparking whites may go into bottling, the reds undergo further fermentation in a mix of old and new casks, which offers them the best of both worlds. After 18 months, the company will bottle those wines and make them available to the public. However, they also offer Sauvignon Blanc and a Riserva Pinot Noir that they will age for two or three years.
As you can see, this is a company that values technique and precision above all else in its winemaking. With that being said, let's look at one of the most stunning recent products of Haderburg's meticulous nature.
A gorgeous Alto Adige Spumante, the Haderburg Pas Dosé 2013 not only sparkles with the best of them, but it's also an entirely biodynamic wine.
Of course, you want to know more about its quality than its origins. From the first pour, you will see that this is a wine that has been aged to perfection. Its bubbles are extremely fine, and will fizz away long after you've poured the wine into the glass. The straw yellow colouring stands as a testament to the amount of effort that has gone into making this wine perfect.
Take in the aroma and you will notice the fruity notes that Haderburg works so hard to retain in all of its wines. These are complemented by a strong, but not overpowering note of yeast.
Upon tasting the wine, you will notice that it has practically perfect balance. It's dry and fine, with just a touch of sharpness to add that extra bit of spice to the tasting experience.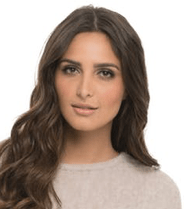 I'm a passionate about good wine and good cooking.
I like to keep me updated and share with my online friends my gastronomic knowledge.