For centuries, Italy has stood as one of the world's primary vacation destinations and we would hazard a guess that it still sits on the bucket list of many of those reading this article. From the canals of Venice through to the architecture of Florence and Rome, there are so many attractive sights in Italy that tourists flock from all over the world.
In recent years, this trend for travelling to Italy has been particular prominent amongst the German people, with Italy becoming the prime vacation spot of choice for residents of one of Europe's most powerful countries. Here we are going to examine just a few of the reasons why Italy is proving so popular with German tourists.
Proximity
Unlike many others, the German people have perhaps unparalleled access to Italy thanks to the small distance between the two countries. In fact, the southern borders of Germany are only separated from Italy by small parts of Switzerland and Austria, meaning that for many German people, a trip to Italy is only a fairly short car ride or train journey away.
This offers a number of benefits, the most important of which is reduced cost. Flights into Italy often cost more than they do for other countries due to Italy's importance as a tourist destination. German tourists can enjoy lower flight prices due to shorter flight times, or have the option of skipping the flight experience altogether and travelling to Italy via more cost-effective manners that are not available to most other tourists.
Though it is not often recognized as such, Germany is actually one of the winemaking capitals of Europe, falling only behind France, Italy, and perhaps Spain in terms of the volume of wine it produces and the amount of wine its citizens consume.
This means that there is a large population of people in Germany who have great appreciation for wine and the efforts of the many producers who craft such remarkable products, so it should come as no surprise that Italy is the destination of choice for German wine enthusiasts.
In recent years, Italian wine producers have capitalized on the growing trend towards wine tourism, often providing guided tours around their facilities that offer visitors the opportunity to learn more about their work and sample some of their products. Better yet, as region plays such a large part in determining the types of wine, and by extension food, that tourists experience, visitors will never see everything that Italy's wine industry has to offer during a single visit, meaning many German people opt to visit different regions of Italy multiple times.
On a slightly more specific note, there has also been a trend towards the northern region of Italy, with German tourists favouring this region not only because of its proximity to Germany, but also because of the quality of grapes produce in Italy's northern territories. In fact, it was not so long ago that Italian wine producers expressed legitimate concerns that German tourists consuming grapes, rather than wines, could cause shortages in the region.
The Beauty
German is known itself for high quality architecture, but many will agree that there are few countries on Earth that can rival Italy in this department. The country plays host to some of the true architectural wonders of the modern world, from modern buildings to ancient structures that have weather the ravages of time and stand just as proudly today as they did centuries ago.
Of course, this is not a reason for visiting that is exclusive to German people, however, there's also no getting around the fact that the beauty of Italy is one of the many reasons why tourism from Germany has increased over the years.
The Weather
Germany experiences something of a maritime climate, which can lead to a lot of temperature variations and even causes storms on occasion. While this is nothing new to Italy either, the fact is that Italy's more southerly location, in addition to its proximity to the Mediterranean sea, means it is an ideal destination for those who want to enjoy the sunshine, particularly for residents of the Northern regions of Germany that may not enjoy the temperate climate that Italy experiences when they are at home.
Beyond its architecture, Italy is a country of great natural beauty, with sweeping countryside and beautiful coastal regions that make ideal vacation destinations for those who just want to enjoy some time in the sun and relax without any pressure. Of course, the fact that there is almost always a supply of great food and wine available to enjoy only makes the decision to vacation in Italy all the easier for German people.
The Food
We touched upon it above, but it really deserves its own section. Italian food is so revered throughout the world that many of the countries staple dishes, such as pasta and pizza, have attained popularity in countries throughout the world, including Germany.
However, it is only in Italy that you will experience these dishes as they are meant to be eaten. Find the right restaurants and you will enjoy great Italian food made using seasonal ingredients, all of which only inspires you to see more and visit again. The lure of good food is surely a powerful attractant for German tourists, especially when you take the fact that most great Italian food is accompanies by similarly wonderful wines that offer the true taste of the regions that have inspired so many delicacies.
The Festivals
Everybody enjoys a good celebration and Italy is regarded as one of the festival capitals of the world. No matter where you are in the country, there is always bound to be a festival at some point during the year.
German tourists are certainly no strangers to their own festivities, as anybody who has enjoyed an Oktoberfest can attest to, and this taste for celebration is surely a key reason why so many German tourists flock to Italy. After all, here are few sights in the world quite like the Italian people in full celebratory mode.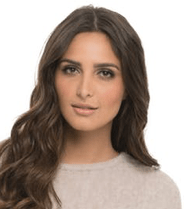 I'm a passionate about good wine and good cooking.
I like to keep me updated and share with my online friends my gastronomic knowledge.