It is one of the most important grapes in the Italian wine pantheon.
It's the grape behind some of the most famous wines, including the King of Wines Barolo. This grape has such stunning qualities that you can almost guarantee that any wine that contains it will be an absolute treat for the senses.
We are talking, of course, about the brilliant Nebbiolo.
This remarkable grape has been a part of the Italian wine industry for almost as long as the industry has existed. It is a grape that is the hallmark for quality, with so many of the wines it's used to produce going on to become some of the best that Italy has to offer.
But you know all of this already.
So, how about we talk about some things that you may not know?
In this article, we're going to dig into some fun facts about Nebbiolo so you can build a deeper understanding of what makes this wonderful grape so remarkable.
Fact #1 – It's A Foggy Grape
The word Nebbiolo actually derives from the Italian word nebbia.
This literally translates to fog and it's a sign of just what you can expect from the region od Piedmont that is home to this gorgeous grape. Seemingly constantly coated in a blanket of fog, this region is interesting because it displays weather that you might not expect a wine grape to thrive in.
And yet, Nebbiolo certainly thrives.
Its name means "Little Foggy One", which we believe is perfect for such a remarkable grape. The name tells us that this is a grape that can battle through some adverse conditions to demonstrate its true qualities.
Fact #2 – It's An Ancient Grape
There are many grapes used in Italian wine that have histories stretching back for centuries. However, there are few that can claim to be quite as old as Nebbiolo.
Records show us that the grape was being used as far back as the 13th century, with the likelihood being that it was used before that period as well. It seems fitting that the grape behind the King of Wines should have such a deep and important history. It's also amazing that the grape has survived for so many centuries to remain one of the most popular that Italy has ever produced.
Fact #3 – The Grape Needs a Specific Type of Soil
If you don't have the right soil, you're going to end up with Nebbiolo grapes that are not as refined and elegant as those used in Barolo.
Many an Italian producer has discovered this the hard way.
The grape thrives best in calcareous marl, which is a type of mudstone that is especially rich in lime. This soil is primarily found on the Tanaro River, which happens to be the home of the best Barolo and Barbaresco wines. This is a perfect example of just how much of a difference having the right type of soil can make on a wine.
Fact #4 – The Thickness of the Grape Skin Creates Ageing Potential
Nebbiolo has an extremely thick skin, which should come as no surprise given the unique conditions required to grow the best versions of the grape. This thick skin is also responsible for giving it the strong tannic quality that is a hallmark of Barolo.
This thick skin also gives the grape remarkable ageing potential.
Where many other Italian red wines start to lose their qualities after about 10 years, the best wines made using Nebbiolo can be aged for 40 years or more and only get better with age.
Fact #5 – There Are New World Nebbiolo Wines
Though the wine thrives best in the specific types of Italian soils and conditions that we have already discussed, that hasn't stopped producers from all over the world from trying to grow the grape.
Californian and Mexican producers have tried to grow the grape in their countries, with mixed results.
Predictably, these "New World" versions of the grape lose many of the tannic qualities that make wines like Barolo stand out. However, this doesn't necessarily mean they're bad. The wines produced using New World Nebbiolo tend to be less complex and have more distinct floral notes. If you find Nebbiolo a little inaccessible in its Italian form, these New World wines may provide you with a pathway into the grape.
Fact #6 – Barolo Is Far From the Only Nebbiolo Wine
Though Barolo is the most famous Italian wine made using this wonderful grape, it is far from the only one that is worth your time.
Nebbiolo is actually used in a wide variety of wines, including:
Gattinara
Nebbiolo d'Alba
Barbaresco
Langhe Nebbiolo
Valtellina Superiore
Valle d'Acosta
Each of these wines uses the grape in different ways, with some being more perfumed and acidic while others really lean into the complexity of the grape. All are worthy of your time and money.
Fact #7 – It's Not Piedmont's Most Grown Grape
Though Nebbiolo is indelibly etched into the fabric of Piedmont's wine industry, it is far from the most widely-grown grape in the region. In fact, only about 8% of vineyards in the region are dedicated to growing the grape, meaning that only 1 in every 10 Piedmont wines will contain the grape.
And yet, Nebbiolo is the grape we all think of when talking about Piedmont.
That is a testament to the remarkable qualities that the grape has.
Fact #8 – Barolo Has Changed Over The Years
For our last fact, we'll focus on the most famous wine made using Nebbiolo.
Those who are used to modern Barolo's intense and complex flavour profile may be shocked to learn that the Barolo wines made during the 1800s were actually sweet.
Many put this down to the difficulty in growing Barolo. Because it's a late bloomer when it comes to harvesting, producers of that era found the grape difficult to ferment as they entered the colder seasons. It's only in more recent years, with more modern production techniques, that the full qualities of the grape were brought to the fore.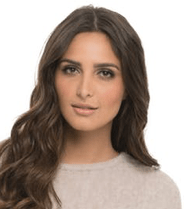 I'm a passionate about good wine and good cooking.
I like to keep me updated and share with my online friends my gastronomic knowledge.