We are rapidly approaching the end of another year. 2018 has been an interesting one for the Italian wine industry. Demand in a number of emerging territories has continued to grow. China and India have both emerged as burgeoning markets that hold a lot of potential for the future.
Producers have also seen demand rising elsewhere. Plus they have had to contend with some difficult weather conditions at times in order to keep their crops at a high enough level. Early frosts and unexpected heatwaves have provided several challenges that producers needed to rise to.
However, we've finally reached September. And as anybody who follows the Italian wine industry will tell you, September is perhaps the most important month of the year. After all, it's during this month that the harvest begins.
To mark the occasion, many regions in Italy hold special festivals and have a number of traditions. Here, we're going to take a look at a few of these so that those who may be thinking about travelling to Italy during the harvest period have an idea about what to expect.
The Montecarlo Wine Festival – Tuscany
Held during the first two weeks of September, this annual festival takes place in Tuscany and is a celebration of everything that makes the city so important in the Italian wine industry.
Those who attend obvious get the opportunity to sample some beautiful wines, as well as more than a few tasty foods. However, the festival also celebrates music and art, with several live performances and many exhibitions on display during the two weeks.
It's perhaps one of the most famous Italian wine festivals because of this. If you're a tourist who's looking to experience as much as possible all in one place, the Montecarlo Wine Festival may be the best choice.
Beekeeper's Week – Tuscany
Montalcino is a medieval town that Italian wine lovers will recognise as the place of birth of the Brunello di Montalcino wine.
But those who visit the town during the first week of September will notice a very different festival taking place. The Beekeeper's Week sees the regions beekeeper's finally share the fruits of their labours after a full summer of keeping bees. You'll get to sample all manner of different honeys and will find all sorts of culinary delights that have been infused with honey.
Of course, being a Tuscan town means that there's plenty of wine for you to sample as well. Foodies will love the opportunity to celebrate a particular type of food while perhaps drinking the odd glass of wine.
Chianti Classico Expo – Greve
Tuscany is again the region of choice here as we take a look at a festival that's a huge celebration of one of Italy's most famous wines.
The Chianti Classico Expo doesn't have a single Super Tuscan in sight. Instead, it's a wonderful festival that offers you the opportunity to sample a wide range of Chiantis from some of the region's top producers.
But that's not all. The festival, which takes place during the first week of September, offers a full range of cultural events to take part in. Attendees get to see the castles and cellars that dots the landscape of Greve. There are also several exhibitions and other cultural sights to take in.
Wine lovers arrive at the festival for the opportunity to taste a few different types of Chianti. But they leave with a much greater appreciation of what the entire region has to offer.
Festival Delle Sagre – Asti
Asti is renowned all over Italy for the quality of its local wine industry. It also has a bit of a reputation for festivals, which should come as no surprise seeing as it's featured in this list.
September brings with it the Festival Delle Sagre. Like many of the festivals in this article, it's a harvest festival that celebrates the many wines produced in the region as well as some particularly tasty foods.
Unfortunately, it's a one-day event, so you don't get to spend very long sampling its delights. You'd best plan out your day very well if you hope to see everything that the 40 villages surrounding Asti have contributed to the festivities.
Vino al Vino Festival – Panzano
Another Chianti-focused event, the Vino al Vino Festival takes place during the third week of September and sees all of the Chianti makers in Panzano get together so that they can occupy the centre of the town square and advertise their latest products.
While the wine tasting is the main attraction, there are several festivities that surround the event. You'll have the chance to sample some live music as well as a few culinary delights (you may be noticing a theme with Italian September festivals).
The village of Panzano is also absolutely stunning and more than worthy of a visit, even outside of the festival season.
Festa dell'Uva – Panicale
While the Festa dell'Uva spans a number of different towns and locations, Panicale is perhaps the major hub for this event. Celebrating the grape harvest, the Festa dell'Uva again sees many of the region's wine producers converge to share their wares and celebrate after another year of hard work.
Taking place during the third week of September, this festival is an absolute must for wine lovers. You'll also fall in love with the town of Panicale and it's extremely distinctive oval streets.
Grape Festival in Impruneta
With a lineage that dates all the way back to the 1920s, The Grape Festival in Impruneta is perhaps the oldest harvest festival on this list.
It's also amongst the most impressive, as the festival has grown in stature over the last few decades.
Taking place at the end of September, it obviously features plenty of celebrations of the local wine industry. However, there's also plenty of other agricultural products to try, as well as plenty of music and dance to involve yourself in.
Of course, the true highlight of the festival is the competition between the town's four major neighbourhoods to see which can produce the best floats.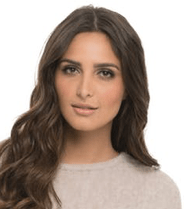 I'm a passionate about good wine and good cooking.
I like to keep me updated and share with my online friends my gastronomic knowledge.