The art of poetry has long enjoyed a fruitful and happy relationship with wine, with one often acting as the fuel for the other and vice versa, creating a harmonious union that has resulted in some truly great works being created on both sides of the fence.
Many poets have spoken about the virtues of wine, going on to transcribe their thoughts in verse and lending to the history and culture that so many wine companies are quick to point to when talking about their heritage.
There are so many different ways for you to enjoy wine and poetry in combination, so here we will take a look at some of the best.
A Reading
Perhaps one of the best ways to experience wine and poetry in harmony is to attend a reading that is being conducted by somebody else. In the majority of cases, this reading will contain specially selected poetry and will be read by somebody who is able to offer the passion and insight that such works demand. This means that you can just sit back and let the words wash over you as they are read.
You can also complement this with a wonderful glass of wine or two. Again, in many cases the wine served during the reading will have been specially selected for the occasion, meaning that you get to enjoy a vintage that matches up to the words that are being spoken. If you're extremely lucky, you may even find that the poem being read refers to the wine that you are drinking, allowing you to take in the emotions that the poet felt when writing the piece.
Regardless, simply being able to share in the poetry with so many other people, all of whom will be enjoying the wine and words with you, is a wonderful experience and one that we definitely recommend trying at least once in your life.
With Friends
Of course, a professional reading is not the only way to enjoy a night of poetry with other people. In fact, you may find that you enjoy the words so much more if they are spoken by a friend, rather than somebody you are not closely associated with.
By bringing your friends together you can enjoy a full night of poetry readings, alongside the wines that you and your friends love so much, rather than ones that have been selected by a venue.
We recommend starting the night off with a small dinner party, allowing all of the guests to loosen up and enjoy a little bit of food and conversation before they get into the business of reading poems. This period serves to allow people to feel more comfortable around each other, as reading a poem can be quite a nerve-racking task, even when you are amongst friends.
After the meal is concluded, it is time to move onto the poetry. Ideally, each person will have brought a poem along that means something to them and may even be able to recommend a wine that they tend to enjoy when reading the poem for themselves. If you're feeling like taking a bigger risk, you may even have people write their own poems for the occasion so they can really express themselves. Regardless of what you choose, make sure that everybody has the option of reading if they want to and simply let the words wash over you as you enjoy another great glass of wine.
Reading Alone
We all need the occasional bit of alone time and, for some, poetry is not always something that needs to be shared with others. In fact, it can act as an escape from the world, allowing the stresses of the day to melt away as you get lost in a beautiful crafted piece of word craft while enjoying a glass of wine or two in the process.
For many people, drinking a glass of wine alone while reading poetry is perfect for those moments where you need to relax. As such, instead of going for the more complex red wines that you might drink during a group reading, it may be better to choose a sparkling white, like prosecco, and let that refresh you as you take in a poem or two.
Of course, others will instead have poems that they really like to think about. The sort of poems that really get inside your head and make you think will often be the best ones to enjoy if you prefer more complex wines, as you can get your brains and senses in gear to enjoy the words that are in front of you.
Writing Your Own
Not all of us can be master wordsmiths, but that doesn't mean that you should never write a thing, particularly if you are a fan of poetry.
In fact, sitting down with a pen in hand and writing down your own thoughts about the wines that you love so much may be the best possible way to experience how poetry and wine merge as one in so many circumstances. Use your wine as your inspiration to write poetry about whatever is in your heart, be it an emotion that you want to express or simple an ode to the drink that you love so much.
Regardless of what you may think of your own writing skills, there are few things like sitting down with a couple of candles lit and a good bottle of wine on the table so that you can just try your hand at writing. You never have to let anybody see the work you produce if you don't want to and you may well unearth a talent that you never knew that you had by the time the piece has been finished.
The Final Word
There are so many wonderful ways to enjoy wine and poetry together. If you would like to experience some poems that are dedicated solely to wine, rather than simply being inspired by it, check out this great list of ten poems that will be perfect for enjoying alongside a good glass of wine.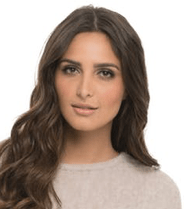 I'm a passionate about good wine and good cooking.
I like to keep me updated and share with my online friends my gastronomic knowledge.