The ongoing COVID-19 pandemic has wreaked havoc in so many ways. In addition to causing tens of thousands of deaths, it's also led to the shutdown of many countries. With that lockdown also comes the closure of many a business, with only essential services staying open in many countries.
Italy has some of the most stringent lockdown procedures in place. And unlike many countries, it doesn't look like it will ease lockdown rules anytime soon.
As an Italian wine lover, we know that you have a lot of questions about what's happening with the industry. And you also want to know about how Italian wine will recover when this is finally all over.
That's what we're going to look at in this article.
There will be life after COVID-19. And what we want to know is what will happen to the wine industry in the wake of it.
The Current Situation
We'd love to tell you that the Italian wine industry has emerged unscathed from the COVID-19 situation. We'd like to say that sales stayed high and that producers have come up with novel new ways to continue doing what they do while this is all happening.
But at best…we'd be telling you a half-truth.
The good news is that there are still plenty of places to go to get your Italian wine fix. The Xtrawine online store, for example, has thousands of varieties and we're still delivering all over the world. You'll also find that most supermarkets still stock a fair amount of wines from all over the world.
However, that only covers part of the sales of Italian wine all over the world.
You also have to consider the fact that the entire hospitality sector in many countries has been on lockdown for several weeks. This means that bars, pubs, restaurants, and hotels have all had to close those doors.
You know what all of those industries are, right?
They're some of the biggest purchasers of Italian wine. But now that they're locked down, the demand they normally had for wine has gone right down.
And that's having an effect on producers.
Confagricoltura agricultural lobby President Lodovico Giustiniani points to the problem. He says that Italy's domestic sales of wine imploded when the country went on lockdown. And with many country's following Italy's lead in that regard, exports have dropped to nearly zero:
"The other channel, that of supermarkets, is still working, but it can't compensate for the sales of a channel that is completely at a standstill."
Giustiniani has seen the effects first-hand. In March alone, his company's wine sales fell by a staggering 90%. It's clear that the financial impact of the COVID-19 situation will have widespread ramifications for the whole industry. After all, with no money coming in, how can producers fund the creation of new wines?
The High-End Market Struggles
This lack of demand from the hospitality sector has also had an impact on some of Italy's high-end wines.
Take Barolo as an example.
The King of Wines is one that you don't often find on supermarket shelves. Instead, it's often reserved for specialised sellers and the hospitality sector.
In fact, 90% of Barolo's sales come from the hospitality niche. Of course, that's the very same niche that's on lockdown, so you can guess the impact that's had on Barolo.
We're already seeing some producers make sacrifices to account for this forced shift in market dynamics. For example, the Chianti Wine Consortium has already made the decision to reduce projected production by 20% this year. And that number may go higher if the situation continues for a long time.
But There Are Seeds of Hope
All of this paints a pretty sorry picture for the state of the Italian wine industry right now. Plus, it may have you feeling concerned about the fates of some of your favourite producers when this is all over.
But the industry is nothing if not resilient.
For as damaging as COVID-19 has been to the high-end sector, more affordable wines are still selling fairly strongly. That means you're still in no danger of not being able to find a bottle of wine if you want one.
Furthermore, many producers have started to look for alternative revenue streams during this tough time. For example, some have already taken to refining some of their lower quality product into ethanol. Of course, this pure form of alcohol is in massive demand in hospitals right now. Some savvy Italian producers are setting themselves up as providers of it to help drive some revenue and keep themselves essential.
There's also the announcement that restaurants and bars in Italy may open again on June 1st. This would bring back some of the demand that's been lost. However, it's not a sure thing as many in the industry believe that people will still be wary of such public gathering places if there's no definitive cure for COVID-19.
A Resilient Industry Will Bounce Back
Still, you cannot underestimate the resilience of the Italian wine industry.
This is a sector that's existed for centuries and it has endured so many ravages. In fact, the Phylloxera epidemic of the late 19th and early 20th century wreaked just as much havoc as COVID-19. That particular issue affected the vines instead of the people tending to them.
But the industry bounced back.
And up until this exact moment in time, it was stronger than it's ever been.
We can't say for certain just how deeply COVID-19 will affect the Italian wine industry going forward. Some producers may have to close their doors, which would be a devastating after-effect of the pandemic.
But the industry as a whole will endure.
We'll leave the final word in the hands of Terre del Barolo cooperative President Paolo Boffa:
"We all understand the seriousness of this epidemic and the crisis it will cause for our families. But we farmers are used to sacrifice and once again we will not give up."
With producers like Boffa being as determined as they are, the Italian wine industry is in good hands.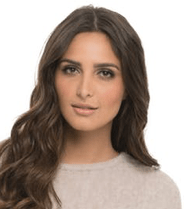 I'm a passionate about good wine and good cooking.
I like to keep me updated and share with my online friends my gastronomic knowledge.