Last week, we discussed the impact that coronavirus is having on the global wine industry. Highlights (and lowlights) include the prospect of a third of Australian wineries closing and a growing trend towards more affordable consumer wines at the expense of luxury wines.
We've also examined the impact that the virus has had on the Italian wine industry. Barolo and Chianti producers are among the hardest hit thanks to consumers trending away from those types of wine. And many a producer finds themselves struggling to continue operating under lockdown restrictions.
In this article, we're going to stick with the same theme. Only now, we're going to look at why coronavirus is having such a big impact on the global wine industry.
Reason #1 – People Aren't Spending As Much
The simple fact is that there's a lot of uncertainty in the air surrounding coronavirus. While we've been dealing with the issue for a few months now, people still don't really know what's going on. The world's governments all seem to have different plans for returning society to normality. And we've even seen some evidence that it's far too early to leave lockdown just yet.
Take China as an example. The country seemed to represent life after coronavirus for a little while. People went back to work and some restrictions got lifted. But that only lasted for a while. A second outbreak of the virus has led to large chunks of the country going back on lockdown. And some could argue that China is right back to where it started.
Right now, we're seeing Italy and Spain relax some of its lockdown rules. The UK isn't far behind and nobody really knows what's going on in the United States!
The point is that there's still so much uncertainty in the air. People don't know enough about their jobs, their income, or what life after (or even during) coronavirus could look like.
In that state of uncertainty, it's only natural that people aren't spending as much as they used to. We're seeing this in the trend away from premium and luxury wines. Right now, wine consumers want to stick to more affordable options until they know what's really happening with their financial situations.
Reason #2 – The Big Hit in the Hospitality Industry
Wine purchased for personal consumption only makes up a percentage of the sales that the average wine producer makes. A huge chunk of the other sales go to businesses in the hospitality sector.
These include hotels, bars, restaurants, and even cafes.
Do you notice anything about that list?
These are all non-essentials businesses that have had to close as a result of the pandemic. Naturally, this means that these businesses aren't ordering wine because they're scrambling to find ways to stay operational during the crisis.
Worse yet, these are some of the most public types of businesses available. It's possible that it could take the hospitality industry a couple of years before it gets fully back on its feet. And all of that is time that businesses within this niche will likely buy less wine than they did before. Of course, this will have an effect on producers as it means they lose out on one of their biggest sources of income.
Even with some bars and restaurants starting to re-open, the effect will still be felt. They're likely to be far less busy than they were in the past. This means there still be a reduced demand for wines for some time to come.
Reason #3 – Supply Chain Disruptions
Just think about the supply chain that a bottle of Italian wine must go through before it arrives at your door.
Of course, the producer has to make the wine in the first place. This means months of growing and tending vines, followed by producing the wine, bottling it, and storing it for however long is needed.
From there, the wine needs to get shipped out. Where it goes entirely depend on who's ordering it. Some wines will go to retail outlets where others go to hospitality businesses. Some may get sent to warehouses ready for delivery elsewhere. And a select few producers may sell directly to the consumer.
Whatever the case may be, there's a big logistical operation in place to get wine out of the wineries and to where it needs to go.
And that transportation issue doesn't end there.
For companies like ours, which deliver wines to your doorstep, there's another step in the transportation process. That means another link to the supply chain.
And it's that chain that's getting disrupted.
With many businesses unable to operate at full capacity, the transporting of wine has slowed down. Distribution is a challenge due to reduced operation. And that means that some producers may struggle to supply consumers with wine even in cases where the demand exists.
Reason #4 – Regional Differences
Producers in the Americas have managed to get their harvests in. Those in Australia are still several month away from theirs. And in Europe, there are a lot of producers who nervously wonder what the spring and summer months will bring.
The point we're making here is that winemaking is not a uniform process all over the world. With different hemispheres comes different timings of the seasons. A harvest period in one part of the world may be an early growing period in another.
And that variance adds an extra wrinkle to the coronavirus issue. Some producers may find that they're unable to maintain their vines under lockdown conditions for an extended period of times. Others may manage to complete the harvest only to struggle with the actual production for the same reason.
The Final Word
We're painting a somewhat glum picture of the global wine industry here.
Still, the fact remains that coronavirus is unlike any challenge that the industry has faced in recent times. And with so many related industries affected, the wine industry has taken a particular battering.
But we're confident that it will persevere.
Through changing trends and economic issues, the one certainty is that people still love wine. The industry may get knocked down for a while, but it will be back up and going again when all of this is over.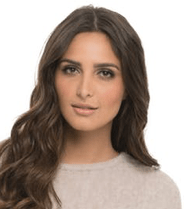 I'm a passionate about good wine and good cooking.
I like to keep me updated and share with my online friends my gastronomic knowledge.