You absolutely adore lamb. You would eat it for every meal if you could get away with it. But you also can't help but feel like you could do a little…more.
Lamb on its own is so tasty. But there's surely a way to add a little extra to it so you can create an even tastier meal. And if you could add a splash of Italian white wine into the mix, that would be even better.
A few months ago, you could just head out to a nice restaurant to get your fix.
But everything's closed for the foreseeable future, which means you've got to push on and make this new dish yourself.
You just need to figure out what that dish should be and how to make it.
Happily, the Xtrawine team has the perfect solution for you
White Lamb Ragu
This is an Italian favourite which combines the succulence of lamb with the Italian staple of pasta to great effect. And with a little guidance from this article, you'll be able to make an amazing version of this dish with no professional chefs required!
Let's jump straight into…
The Ingredients
Before we get started, we need to say a big thank you to Better Home and Gardens. There are a lot of good White Lamb Ragu recipes out there but we've gone with theirs because it's simple and tastes amazing.
This recipe will take about three hours to make…
We just felt some of you recoil there!
Don't worry, you're not going to spend all of that time chopping and actively cooking. In fact, the recipe only needs about 20 minutes of prep time. And most of it involves an oven and you kicking your feet up while you wait for the meal to cook!
By the time you're done, you'll have enough food to serve five people. And if you don't have five people in the house that just means you get some tasty leftovers for tomorrow!
These are the ingredients that you'll need:
A shoulder piece of lamb that weighs about 1.6kg. You'll need to cut this into chunks measuring about 5cm a piece. That may sound like a lot but trust us when we say that you'll love the big pieces when you're eating.
A couple of tablespoons of olive oil. It's also worth keeping a little more aside for when you serve.
Some salt and pepper for seasoning.
A couple of diced carrots.
Six garlic cloves, which you should slice finely.
A diced celery heart.
Six eschalots, which you should slice into thick rounds.
About 300ml of Italian white wine. Ideally, this should be a dry variety.
A couple of tablespoons of dried oregano.
One fresh bay leaf.
1.5 litres of chick stock.
Eight sprigs of sage.
About 500g of pappardelle pasta. Cook this beforehand according to the instructions on the packet.
A quart radicchio, which you should slice finely.
Some Pecorino cheese for serving.
The Method
Got everything ready? Cooking the pasta is the most time-consuming part of the prep work. But at least you can get all of the other ingredients ready as you cook.
Now, just follow these simple steps.
Step 1
Place a large saucepan over high heat and leave to stand for a few minutes. Season the lamb in salt and pepper then add your olive oil to the pan.
Add a batch of the lamb and cook until its brown on both sides.
Remove this batch from the pan and repeat with another batch until all the lamb is cooked. Set the chunks aside as you prepare the rest of the meal.
And make sure you don't overcrowd the lamb at this point. Too much lamb means you may not cook the pieces properly. If the chunks start piling up, you likely have too much in the pan.
Step 2
With the lamb removed, add your garlic, carrot, celery, and eschalot to the pan. Cook for about 10 minutes, at which point the veggies should start caramelising.
Step 3
Add your oregano, bay leaf and sage to the pan. At this stage, you should also return all of the lamb to the pan.
Pour your wine into the pan to deglaze it and reduce the heat to low. The mixture should start simmering. Leave it to do so until half of the liquid in the pan evaporates.
Step 4
Add all of your chicken stock to the pan and leave it on a low heat to simmer for about two hours.
See we told you that most of the recipe involved kicking your feet up and waiting.
At about the two-hour mark, you should find that the meat has gotten tender and there's only about a third of the liquid left in the pan.
Step 5
Add your radicchio to the pan and stir it in well. You may also want to test the liquid and add a little more seasoning, if required.
Step 6
Plate up the pappardelle pasta and use a spoon to add ragu to each dish. Aim to spread the lamb evenly across all five dishes.
Step 7
Grab your pecorino and grate a little over the top of each dish. You may also choose to drizzle each serving with a little olive oil.
The Final Word
And there you have it! A tasty White Lamb Ragu that's easy to prepare, if a little time-consuming.
We reckon that your family will love this meal. But when it comes to the Italian white wine that you should serve, you're spoilt for choices.
If you opt for an Italian white wine, we recommend something with a touch of complexity, such as Chardonnay.
If you're going for a red wine, try a Bordeaux or a similar Italian red. The richness of a lamb adds a complexity to the dish that you need to content with. That means any wines that are too tart or acidic are likely off the table.
Of course, you can find all of these wines, and many more, on our website!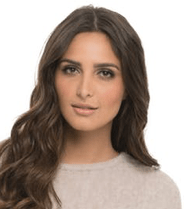 I'm a passionate about good wine and good cooking.
I like to keep me updated and share with my online friends my gastronomic knowledge.