Easter is just around the corner once again.
Of course, chocolate is going to be at the top of your mind when it comes to Easter. There are just so many eggs for you to work your way through and so little time to eat them all. We guess you're just going to have to enjoy a full on feast of chocolate during the holiday.
But the team at xtraWine always take a slightly different approach to Easter. The holiday offers you the chance to get together with your family and friends. So, it's only natural that you bring a bottle or two of Italian wine along for the ride.
And that brings us to the key question of today's article – which Italian wines should find their way onto your dinner table in 2019?
There are a lot of great vintages to choose from. And as always, these are just a couple of recommendations. This isn't intended to be a definitive list as the best choice of Italian wine is always the choice that suits your tastebuds. 
We just hope to point you in the direction of a couple of wines that you may not have tried yet.
Let's start with something that's a full on tradition in Italy.
Every holiday, the Italians serve a gorgeous Easter cake called Colomba Pasquale. This gorgeous sweet needs something that offsets it just a little bit without being so powerful that it completely overwhelms the cake.
As is so often the case, Prosecco is the answer. And in this case, we're going to go for the Col Vetoraz Prosecco Extra Dry.
And extra dry Prosecco goes extremely well with this Italian cake. And with this example, you have an affordable Prosecco that's also gained high praise from the xtraWine team. We've given this a 93/100 rating, which tells you everything you need to know about its quality.
It has fine and persistent bubbles, which make it a pleasure to drink. Plus, it has a stunning and fruity bouquet that combines peach, pear, apple, and citrus fruits to amazing effect. A harmonious balance coupled with an aromatic finish only serve to complete the package.
At less than €10, this is a wine that's as friendly on your bank balance as it is on your tastebuds. If you're intending to have a lot of friends around this Easter, it's an excellent choice.
You can't have Easter without a tasty lamb dish. And of course, that means you're going to need a great red wine to pair with it.
Many people tend to go for the Spanish tones of a nice Rioja, and we can certainly see why. We offer a couple of examples of this wine at xtraWine and wholeheartedly recommend it if you want to try a Spanish wine this Easter.
However, if you want to stick with Italian wine then it's an old favourite that should find its way onto your dinner table. That's right, Chianti Classico comes through again.
This is one of the most legendary types of Italian red wine and there are plenty of producers out there who offer amazing examples of it. However, we're going to recommend the Borgo Salcetino Chianti Classico 2016.
Again, the low price point is a factor here. The wine costs less than €15, yet it can stand alongside wines that cost three or four times as much with ease.
It has a rich and full body, with notes of raspberry and cherries coming to the fore. It's also earned plenty of acclaim for its quality. Gambero Rosso gave it the 3 Bicchieri rating, which makes it one of the best wines from the 2016 vintage. The team at xtraWine loves it too, which is why we have it a 95/100 rating.
Perhaps you'd rather go for a little chicken or turkey instead of a lamb dish this Easter. If that's the case, you need a red wine that's a little lighter and more refreshing that a Chianti Classico.
That's where Pinot Noir enters the mix. Of course, there are tons of Italian wine producers making some stellar Pinot Noir wines, so it's hard to pick just one. If you're going to absolutely force our hand though, we'll lean towards the fabulous Alois Lageder Mimuet Pinot Noir Riserva 2016. 
The 2016 vintage is one of our favourite Italian red wines of the moment, which is why our team awarded it a 94/100 rating. It's also another wine that's friendly on the bank balance. At less than €20, you're getting a true slice of Pinot Noir greatness.
It's also a more subtle wine that the Chianti on this list. The fruity notes aren't as intense and there's a subtle woodiness to the wine that helps to ground it.
Plus, this is a great option for those who want the most natural wine possible. The Alois Lageder Mimuet Pinot Noir Riserva 2016 is an organic red wine, which means there are no man-made chemicals to be found in it.
The Final Word
Easter is an amazing time of year. Those who follow the religious customs will also relish in the opportunity to spend time with their friends and loved ones during the holiday. And that means eating wonderful food with people that you always want to spend time with.
With this list, we've offered a couple of Italian wine recommendations that will help that food really shine. There's something here for everyone too. Those who want to try traditional Italian food will enjoy the Prosecco that complements it. And of course, we have several reds to go along with the meats that make you your main meal. Best of all, you can buy all three of these wines for less than €50!
The xtraWine team is looking forward to an amazing Easter. And we hope that we can provide the wines that will make your Easter wonderful as well.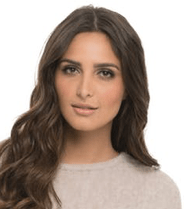 I'm a passionate about good wine and good cooking.
I like to keep me updated and share with my online friends my gastronomic knowledge.