We shouldn't have to tell you that we love Italian wine by now, should we? We love the sheer amount of variety that's on offer more than anything else.
And this week, we want to take a look at a wine that we haven't really given much attention to over the years.
We're talking about the humble Moscato
This sweet little wine is a particular favourite amongst the Xtrawine team. However, it's also a wine that you're likely not going to drink in quite the same way as you might drink other wines.
In this article, we're going to explain what Moscato is and share just a few of the reasons why we love it so much.
What is Moscato?
Moscato is an Italian white wine that's famous for having a particularly sweet flavour. It's also made using one of the oldest wine grapes in the world – Muscat Blanc.
Typical notes for a Moscato include peach, orange blossom, pear, and honeysuckle. This usually means that it offers a sweet combination of floral and fruit notes that are perfect for those who want a touch less sharpness in their white wines.
But what perhaps makes Moscato so interesting is that there are multiple variations of the wine for you to keep track of. These are as follows:
Moscato d'Asti – This may be the most famous variant of the wine. It's a sparkling wine that carries either DOC or DOCG certification, depending on which version you buy. The best of this wines are very sweet, as well as being extremely aromatic. This makes a Moscato d'Asti the perfect summer wine.
Still Moscato – These are interesting as still Moscatos are typically quite dry. However, the flavours in the wine will actually trick your brain into thinking that it's more of a sweet wine. So with a still Moscato, you may get something different than what you bargained for, which is surely half the fun?
Pink Moscato – We suppose that you could call this a Moscato Rosé, if you're feeling generous. But some would point to this type of Moscato as being a bit of a marketing gimmick. Typically, it involves adding a small amount of Merlot to the Moscato to give the wine a pink colouring. Still, that does mean a nice little taste of strawberry gets added in, which is no bad thing!
Red Moscato – Also known as Black Muscat, this is a very interesting version of the wine. Simply put…there is a red Moscato grape. It's very rare and few Italian wine producers work with it. But it does exist and it's more likely to come from the US than Italy. It typically has raspberry notes, with hints of violet and rose petals.
Dessert Moscato – Of Moscato d'Asti is sweet, the dessert versions of the wine are even sweeter. A lot of producers make Moscato specifically for eating with sweeter dishes. The trick here is to partially dry the grape to enhance its sweetness. If you get your hands on this type of Moscato, try pouring it over ice cream for a little treat.
So, now that you know the types of Moscato that you can get, we should get to why you need to grab some today. These are the reasons why we love Moscato.
Reason #1 – It's Great for Desserts
We finished the last section talking about desserts, so we think it's worth expanding on here.
Take a look at your Italian wine collection. Now, tell us how many of those wines you'd feel confident enough to combine with a sweet dessert.
We're going to guess that there are very few. Reds tend to be too complex for sweet treats, unless you're combining them with something equally complex. And a lot of whites tend to get overpowered by the richness of the dessert.
But in Moscato, you have a wine that's capable of going toe-to-toe with a rich dessert. In fact, the specific dessert versions of the wine can even enhance the treat in various ways.
Reason #2 – Variety Within the Grape
There aren't many grapes out there that have so many distinct ways to turn them into wines. When we talk about Moscato, we could be talking about anything from the dessert wine through to the pink version of the wine.
That's another huge plus point in our books.
Perhaps you're not a big fan of Moscato d'Asti because it's a touch too sweet for you. In that case, a still Moscato may be just what you're looking for. Or if you're especially adventurous, you could keep an eye out for a Red Moscato instead!
Reason #3 – It's Cost Effective
When it comes to pure value for money, there aren't many wines that we'd stack up against Moscato. Generally speaking, these wines fall at the lower end of the price scale for Italian wines.
But believe us when we say that this isn't a knock on its quality at all. Many a Moscato wine can go up against the best that Italy has to offer. You just have to be prepared to enjoy a wine that offers a slightly different sensation to many others.
Reason #4 – It's Very Food Friendly
Of course, the dessert versions of the wine are great for combining with sweet foods. However, the other versions are surprisingly easy to combine with other foods.
You're not likely to drink a Moscato with a steak, of course. But such wines can provide a bit of sweetness to complement other dishes. For example, can you imagine how good some sweet and sour pork with Moscato would be?
We can…and we may have to go grab some pretty soon!
The Final Word
Moscato is one of those wines that often gets a bad rep. Some bemoan it because of its sweet nature when the truth is that it's a great example of the variety that Italy has to offer.
Maybe you're thinking about giving it a try yourself?
If so, we have plenty of Moscato wines available in our catalogue for you today.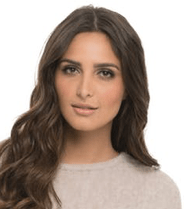 I'm a passionate about good wine and good cooking.
I like to keep me updated and share with my online friends my gastronomic knowledge.