Every year brings with it new hopes and possibilities for the wine industry.
For Italian wine industry members, 2021 was supposed to revitalise the industry. With the worst of the pandemic behind them, winemakers would be able to focus on the business of creating amazing wines to sell to customers.
And that happened…
Mostly.
While winemakers in Italy and the rest of Europe did a superb job of adapting to the pandemic and altering the way they work, they couldn't reckon on other issues that may affect their 2021 harvests. The weather, in particular, has caused major issues for many winemakers, as unseasonal frosts and warm patches have wreaked havoc throughout Europe.
With that in mind, we're going to take a look at what the forecasts are predicting for the 2021 wine harvest. Unfortunately, those forecasts are a touch on the gloomy side.
Record-Breaking Lows for the French Harvest
In April 2021, France was hit by a terrible frost that engulfed the majority of the country. Cold and sustained, the frost affected up to 80% of the country's farming land, with winemakers being particularly affected as grapes tend not to react too well to frost.
That's especially the case when the grapes are expecting the sun to start shining as spring begins.
This frost moved across Europe, eventually reaching Italy. Fortunately, by the time the frost reached Italian winemakers, it appeared to have lost some of its power. Italian wine was still affected. However, it was not hit anywhere near as hard as the French industry.
With that bit of background information out of the way, we can switch our focus to the forecast for the French harvest.
And the news isn't good.
A preliminary forecast released in August 2021 suggests that 2021 may be the worst year for French wine production in over half a century. The forecast suggests that grape volume will drop by between 24% and 30% when compared to 2020, creating a total of between 32.6 million and 35.6 million hectolitres of wine.
That sounds like a lot.
However, you have to go back to 1970 to see a French harvest that produced similarly low numbers.
There are also some specifics to consider.
For example, the frosts destroyed 30% of Chardonnay grapes in the Champagne region. That means Champagne loves may find that their favourite drink is a little harder to come by, at least when they're gearing up to buy the 2021 vintage. However, some production areas, such as Alsace, managed to avoid the frost. But even Alsace was hit with challenges, as fungal diseases ravaged crops in that region.
In short, the French wine industry is forecasted to battle through its most difficult year in decades. With lower yields leading to reduced production, only time will tell when it comes to the true economic impact of the frosts of 2021.
International Production Appears Set to Reach New Highs
Moving away from Europe for a moment, it's encouraging to see that several other countries are looking likely to make waves with their 2021 vintages.
Take South Africa as an example.
Reports from Vinpro suggest that 2021's South African crop is 9% larger than the 2020 crop. What's more, the company suggests that this latest crop may be the best that the country has produced so far. The report puts this down to weather conditions allowing vines to "take their time" when ripening.
Generous rainfall and cooler temperatures earlier in the year seem to have benefitted South Africa.
New Zealand is also looking like it will have a good 2021.
In this case, quality seems to be the focus, rather than quantity. Demand for Sauvignon Blanc from the country is still as high as ever. However, current forecasts suggest that New Zealand's winemakers will see a 30% reduction in their harvests when compared to 2020.
Cool spring weather, coupled with late frosts, seems to be the culprit.
However, early reports are suggesting that the quality of this harvest will be among the best that New Zealand has ever seen. So, while the country may have to sacrifice a little in terms of volume of sales, it may just find its overall reputation rising if the early forecasts are true.
The Situation For Italian Wine
We mentioned that the frost that so heavily impacted the French wine industry also ended up reaching Italy. We also mentioned that this frost wasn't quite as powerful once it reached Italian territory.
Unfortunately, that doesn't mean the frost did not affect Italian winemakers.
Early harvest forecasts are suggesting a reduction in the number of grapes produced overall, with Chianti likely to be affected among many other wines. However, the early reports also suggest that Italy finds itself in a similar situation to New Zealand. While unexpected frosts and cold periods certainly had an effect in terms of the size of the harvest, 2021 is also looking like a year where quality will be extremely high for Italian winemakers.
All told, it's likely that yields will reduce by between 10% and 15%, with producers sometimes taking the steps to remove grapes from their harvests as a result of the frosts. However, the Italian wine industry looks set for a good 2021 harvest and can count its lucky stars that it wasn't impacted by the frost in the same way the French industry was.
The Final Word
As we write this article, Italian wine producers are busy harvesting their grapes. Soon, we will have a better idea of what the 2021 wine harvest has brought in terms of quality.
But we can say for certain that volume has been affected on a global level.
The unseasonal frosts many countries experienced through winemaking into chaos, with grapes responding poorly to the unexpected weather. France, in particular, has seen entire crops ruined.
Still, there are glimmers of hope.
Quality is said to likely be up in 2021, even as production volume falls down. So, perhaps 2021 will be remembered as a year for amazing wines produced at lower levels than the years that came before.
We will have to wait and see.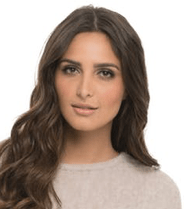 I'm a passionate about good wine and good cooking.
I like to keep me updated and share with my online friends my gastronomic knowledge.