A gorgeous Champagne can always transform an important event. Anyone who's ever celebrated a wedding can tell you that. Champagne is the celebration wine of choice for so many big occasions. And while it may not be a Italian wine, it's place in the pantheon of great wines is forever secured.
As a consumer, you know that you'll get quality with almost any bottle of champagne. It's one of the most strictly regulated wines in the world. Quality is a given with any bottle.
But that doesn't mean that all champagnes are created equal. While you should always get quality, some champagnes offer just a little bit more quality than others.
So, how do you pick the right champagne for your special event?
We're not going to provide tips for choosing a champagne here. Instead, we're going to take a look at a vintage that we believe you should consider if you're in the market for a bottle of champagne. For us, this is one of the best choices for 2019.
It's also a little bit different. This isn't a standard champagne. Instead, it's a Rosé champagne that could completely transform the way that you look at the drink.
We'll explain why in a little while.
First, let's look at the producer that made it – Georges Laval.
The History
There's something that immediately sets Georges Laval apart from so many of its champagne-producing contemporaries.
Since 1971, the company has always focused on producing organic champagne.
While there's a definite trend towards organic in the modern industry, it's not one that many recognised back in the 1970s. Most producers didn't realise the potential damage that they caused to their land through the use of man-made chemicals.
But Georges Laval was ahead of the curve.
They adopted organic principles before the term "organic" really existed. In the case of this producer, the aim was always to ensure that their wines offered the best possible representation of their land. Introducing man-made elements into their production would dilute their wines.
Thus, they got rid of them entirely.
Such is the interesting story of Georges Laval. The company has always revelled in a certain mystique that sets it apart from the many other producers in its region. Located in Cumières, this gorgeous estate is a lot smaller than you may have expected. In fact, it's completely possible to drive through the village of Cumières without even knowing that one of the world's best champagnes gets produced there.
But hidden behind a set of simple wooden doors is a company that's always done things a little differently.
We mentioned that Georges Laval started producing wines in 1971. That refers to the family's transition to a commercial enterprise. Before that, the Laval family produced wine for four generations. There's a rich vein of family history and knowledge for Georges Laval to draw from. And it's fair to say that this history influences every champagne that the company produces.
Georges himself has mostly stepped away from the champagne-producing duties today. However, his desire to keep it all in the family was met by his son, Vincent. Following his studies, Vincent took a role at the family estate and really began learning under the wing of his father.
In 1996, Vincent took control of the cellars and has focused on making Laval a well-respected name in the wine industry ever since.
The estate covers only 2.5 hectares. However, some of the vines on the estate date back over 70 years. So while this is a company that has a fairly recent history in terms of its founding, it's run by a family that has dedicated itself to champagne production for many years.
Vincent has also worked hard to maintain the reputation for producing organic products that his father created. During his tenure, Vincent has acquired several parcels of land. The idea here is not necessarily to increase production, although this does occur naturally.
Instead, Vincent aims to use that space to spread out the company's vines. This makes it easier for them to stick to their organic efforts, as compacted vines require a lot more attention and possible chemical intervention to grow to full health.
More space means more natural nourishment for each vine.
And the end result is a collection of wines that have the ability to astound anybody who's lucky enough to discover them.
And that's the entire purpose of our review today.
Georges Laval is one of the unsung heroes of the French wine industries Champagne region. And this is one of the best vintages to emerge from the company in several years.
The Review
The Georges Laval Champagne 1er Cru Rosè Brut Nature has the ability to astound from the moment that you open the bottle.
Upon pouring, you'll notice a stunning perlage that persists long after the wine exists the bottle. The bubbles keep the wine feeling fresh and are an absolute pleasure to feel washing around your mouth.
But before taking your first sip, we fully recommend that you experience the bouquet. You'll enjoy a beautiful mix of aromas, which include shredded apple and red fruits. Further fruity notes make themselves known with further exploration. You'll soon find notes of strawberry tucked away, with a little more searching.
Finally, it comes time to take a sip. To the taste, those fruity notes make this a remarkably refreshing Rosé champagne. However, you'll also notice an interesting mineral aspect to the taste. This is common in organic wines and it shows that this is a champagne that offers a true representation of the land from which it grew.
The full body has a boldness that can impress even the most cynical if wine tastes. And the wonderful balance caps off a product that absolutely must be experienced.
The Georges Laval Champagne 1er Cru Rosè Brut Nature has received plenty of plaudits for its quality. The team at xtraWine wishes to add to that as we have presented the wine with a 93/100 rating after the 92 rating from Robert Parker.
And best of all, you can find it available in the xtraWine store today.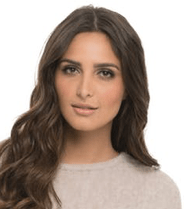 I'm a passionate about good wine and good cooking.
I like to keep me updated and share with my online friends my gastronomic knowledge.