The idea of using wine in cocktails is not always popular. In fact, you will find many people shy away from the concept as they believe that wine should stand on its own merits. Adding other drinks into the mix takes away from the qualities that the wine possesses, which in turn makes drinking the wine itself less of an experience.
However, that is something of a traditionalist viewpoint. While we certainly won't tell people that they have to try wine in a cocktails, there is also a lot to be said for the quality of some of the drinks that have been created when people get a little more experimental.
With this article, we are going to pay tribute to some of the best cocktails that are made using wine.
The Red Hot Summer
Perfectly named for this time of year, the Red Hot Summer is one of the simplest wine cocktails you can make. All you need is a red wine of your choice and some lemon and lime side. Add one part of the soda to three parts of the red wine and you have your cocktail. It is best served over ice, so make sure you have plenty of that, and a lot of people like the finish the drink off with a lime wheel to take away a little more of the strength of the red wine. Ideally, you should use a mid-strength wine, as something more complex may still overpower the other elements of the cocktail.
The Sonoma
Chardonnay fans will love this cocktail, which mixes one of the world's most popular white wines with a host of other ingredients to create a really refreshing drink. Mix the wine with some honey syrup, a salt solution and verjus. Stir the mixture well and use a strainer to pour it into a glass filled with ice. You should also have a lemon slice so you can pinch the juice over the top of the drink and give it that extra bit of zest.
The Cherry Jam
A nice bit of fizz goes really well with pretty much any cocktail, so it should come as no surprise that the Chandon Brut Classic is the star of the show here. You need only about three ounces of the wine, which you should mix with a third of an ounce of vodka and the same again of lemon juice. The kick here comes in the use of preserves. Add a spoonful of cherry jam to the mix and shake it up really well in a shaker filled with ice. All you do after that is strain the drink into a glass to ensure none of the chunks of jam get mixed into the cocktail.
Bakewell Fizz
The British have something of a love affair going on with Prosecco at the moment. They are also partial to a cocktail or two, so it should come as no surprise that there are plenty of cocktail recipes floating around using the world's most popular sparkling white wine. For us, the best of the bunch is probably the Bakewell Fizz. You take three parts Prosecco and mix with a single part of Disarrano Amaretto, that most famous of Italian liquors. Before pouring it into a champagne flute, put a tablespoon of Kirsch into the flute alongside a cherry that you have soaked in Kirsch. Add the mix and you have a very interest cocktail that features a lot of different flavours.
The Star Gazer
Another great Chardonnay-inspired cocktail, the Star Gazer is perfect for those quiet night time moments when you are enjoying the night sky with loved ones. You need to combine a couple of ounces of Chardonnay with an ounce of dark rum and a half ounce each of pineapple juice and vanilla bean syrup. Put it all into a shaker filled with ice and give it a good mix before pouring it through a strainer into a glass. Use a lime wedge as the garnish and you have a cocktail that refreshes and gives you all the energy you need to enjoy your night time activities.
Brandy Wine Punch
Punch is perfect for serving at large parties, so of course there are a few versions of the drink that make heavy use of wine. Our favourite is the Brandy Wine punch, which offers refreshment and a nice little buzz. Start buying combining some sugar with lemon juice, stirring the mixture until the sugar has dissolved completely. From there add some sparkling wine, brandy, port, sherry, and even some Cointreau into the mix, keeping all parts about equal. A little bit of club soda should be added to keep the mixture from becoming too overpowering. Stir it all together and add plenty of ice to the punch, alongside some fruit, to create a really wonderful drink.
The Mamarita
Tequila and wine doesn't seem like the most promising combination, but the Mamarita shows that it can really work in the right circumstances. You should mix one and a half ounces of tequila with half an ounce of Cabernet Sauvignon to start the whole thing off, adding an ounce each of lime juice, agave nectar, and DeKuyper's Triple Sec. Add the lot to a mixer filled with ice and shake it all together well before straining it out into your glass. A little lime twist will add the finishing touch to a drink that will knock your socks off.
The Bellini
We finish with what is perhaps the most famous and enjoyed wine cocktail of them all. Featuring Prosecco once again, the Bellini is perhaps the drink that has made wine cocktails acceptable to the masses. It's nice and simple too. All you need to do is mix equal parts Prosecco and Peach juice, with the latter preferably being freshly squeezed from actual peaches. We recommend four parts of each to a single part of sugar syrup for the best effect. You can also experiment with flavours with the Bellini, so there is nothing stopping you from trying out strawberries and other fruits too.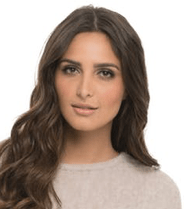 I'm a passionate about good wine and good cooking.
I like to keep me updated and share with my online friends my gastronomic knowledge.