While Italian wine will always be our first, and main, love, there are plenty of wonderful alcoholic drinks that come from Italy. Each offers something a little different, though all are made with the same passion as your favourite Italian wines.
Limoncello is a great example.
As the name implies, this beautiful sweet drink is made using lemons. It's the perfect drink for summer, meaning now is the time to grab a bottle in preparation for the warmer months ahead.
In this article, we're going to explain a little more about what Limoncello is. Then, we're going to take a look at one of the best examples of this stunning drink in the Xtrawine catalogue.
What is Limoncello?
Produced primarily in Southern Italy, Limoncello is a lemon liqueur. There is a northern version of the drink, often called Limoncino, which is made using the same methods. The drink is Italy's second most popular liqueur and it is usually offered after dinner as a digestive. It can also be made at home if you have access to lemons yourself.
The drink is made using lemon zest, though it is not as clear as you might expect given that fact. This is due to the presence of droplets of essential oils, which are infused into the drink to give it a slightly turbid appearance.
Limoncello's history is interesting because people can't seem to agree on exactly where and how the drink originated. Some believe that it was invented in Sicily approximately 100 years ago. Others place is origin somewhere on the Amalfi coast, with yet others saying that it's a product of the monks and fisherman who lives in Azzurra during the early 1900s.
However, the definite word on the drink's creation lies with an industry group called Federazione Italiana Industriali Produttori Esportatori ed Importatori di Vini, Acquaviti, Liquori, Sciroppi, Aceti ed affini. They say the drink can be traced back to the grandmother of a woman named Maria Antonia Farace, which apparently created it in the early 1900s while living in a guesthouse in Isola Azzurra.
Whatever the case may be, there's no denying that Limoncello is one of the most refreshing summer drinks. And of the many producers that make the drink, one stands out to us above all others:
Pallini.
Let's take a look at this remarkable company before reviewing its stunning Limoncello.
The History
Interestingly, the Pallini family claims to have been making Limoncello since 1875. Obviously, this goes against most reports, including that from a respected industry trade body, which only adds more confusion to the origins of this drink. What is known is that the Pallini family has certainly had a marked presence in Italy since 1875 and it has likely been making some form of lemon liqueur since then, even if the original wasn't Limoncello.
They pride themselves on making their drink using only the Sfusato lemon, which is unique to the Amalfi coast that many claim to be the original home of the drink. Care is the key word when speaking about how the Pallini family handles their lemons. Every fruit used to make the company's Limoncello is hand-picked and then infused immediately, which ensures that they maintain as much freshness and flavour as possible.
The company has also adopted an all-natural approach in recent years.
Their Limoncello is completely free of GMOs, practically making it organic. It is also safe for kosher consumption and is gluten-free, meaning it's one of the most accessible Italian liqueurs out there.
But let's come back to the origins of the family.
As mentioned, they've been making quality liqueurs since 1875. The company began life in a distillery in Antrodoco, which also doubled as the shop for their products. In 1922, the family upped sticks and made the move to Rome, which has been its home base ever since. The reputation the company had built in Antrodoco was enhanced here, as the Limoncello that soon became the company's trademark drink began to gain popularity.
Today, the traditional process the family has always followed is enhanced by modern techniques, creating the perfect combination of hand-picked methods and state-of-the-art production. The company is still controlled by the same family as it has always been, giving Pallini a reputation that few other Limoncello producers can match.
Now that we know a little more about the family, how about we move on to the drink. We're sure you're aching to learn more about just how special Pallini's Limoncello really is.
The Review
The first thing you'll notice when you get the Pallini Limoncello 1L is the stylish and attractive bottle. Instead of using a traditional label, the company embosses its details onto the bottle itself, creating a fully-transparent bottle that gives you a perfect view of the drink before you pour it. Sleek and stylish, this bottle is a perfect representation of the drink you're about to enjoy.
Once poured, take a moment to enjoy the aroma. The natural sweetness is cut by the refreshing scent of lemons. One sniff will fill your senses with a tingling sensation that hints at just how refreshing this remarkable drink will be when consumed.
The first taste is wonderful.
Offering a summery blast of flavours, the lemons balance sweetness and bitterness perfectly.
The drink is best served chilled, ideally in a glass with a few ice cubes. If consumed alone, it is a drink that is best sipped rather than drank heartily. However, Limoncello is also ideal for adding a touch of lemon to great cocktails.
The drink has a 26% alcohol volume, making it stronger than most Italian wines. However, the taste of the lemons does a great job of masking the more alcoholic notes. As always, moderation is recommended when consuming, especially with a drink that goes down so easily.
Freshness and flavour are the hallmarks of this beautiful liqueur. Ideal for serving after a large summer meal, the drink is available in the Xtrawine catalogue for less than €13. Take a chance on something a little different. We promise that you won't regret it.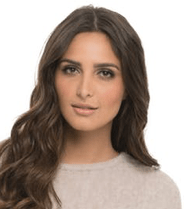 I'm a passionate about good wine and good cooking.
I like to keep me updated and share with my online friends my gastronomic knowledge.