We all know that our beloved Italian wine is made using grapes. We also know that there are many other fine liqueurs and drinks made from an array of other fruits, including apples and lemons.
But bananas?
On the surface, it seems like bananas aren't the ideal fruit to use when creating tasty alcoholic beverages. While certainly flavourful, bananas don't have the citrus notes and sharpness that is so often important to our favourite drinks. This means they'd likely lack the acidity that provides the summery tastes of a refreshing fruit-based drink.
And yet, there are some Italian producers who have managed to turn making banana-based drinks into an art form. By combining the sweet notes of bananas with the fruit's strengths, such as its creaminess, they've managed to craft drinks that are every bit as delectable as the fruit-based alcohols that seem to make more sense.
Fior di Bananino Liquore Cremoso 0.5L is one of those drinks.
Created by the brilliant minds at Terre Cevico, this intense drink is sure to offer something a little different to your dinner or summer parties. We're going to take a closer look at it here. But before we do, let's dig into the company that has built its reputation on working with an unexpected fruit.
The History of Terre Cevico
It will be no surprise if you have heard of Terre Cevico before.
Though we're looking at one of the company's more unique drinks today, it has actually made its name as an Italian wine producer. A massive cooperative that includes 5,000 families from all around Italy, the company was founded in 1963 with a simple goal:
Create quality wines that will make their producers proud.
The cooperative was formed to make winemaking more accessible to families of producers. It prides itself on offering unique opportunities to members that have small vineyards, allowing them to use grapes from other producers to supplement their own so they create phenomenal wines.
Collectively, the 5,000 families that make up the collective cultivate 7,000 hectares of vineyards. The cooperative oversees 20 wineries, through which an enormous number and variety of grapes pass through each year. Each member of the collective aims to grow together with the other members, all with the goal of creating amazing Italian wines that bring prestige to the Terre Cevico name.
Though the cooperative has such a huge presence, it is focused mostly on the region of Romagna. Many of its producers specialise in the grape varieties that are indigenous to this region, meaning they all bring their own expertise in terms of how to best cultivate and use some of the region's hallmark grapes. Again, we see the teamwork that is so essential to a cooperative come to bear here. By sharing knowledge, producers and the many families who grow grapes within the group can ensure smooth wine creation processes that focus on the uniqueness of the terroir.
The results are distinctive wines that taste of Romagna and are filled with the passion of both the producers and the many families that supply them.
Now standing as one of Italy's most important cooperative ventures, the company is a shining example of how a cooperative should act. It also wears its influence proudly by spearheading a number of initiatives that it hopes will inspire others.
Nowhere is this more obvious than in the cooperative's drive towards sustainability. In recognising that the value its many members provide can only exist when the land they tend is cared for properly, Terra Cevico has implemented several ideas to ensure the land stays as healthy as possible.
For example, it is one of the leading names in organic wine production. With its B.io line of wines, the cooperative has taken a crucial first step into a method of grape production and land tending that eliminates man-made chemicals from the process. The result is a line of wines that is more representative of Romagna while ensuring the land its many families tend remains healthy for future generations.
Production methods have also changed over the years. Terra Cevico is keen to ensure that it produces as little waste as possible, which has led to its producers adopting several techniques to protect the environment that we all share. For example, the company has recently introduced new systems for stabilising and filtering its wines that allow it to use less filtration media. The result is that it creates fewer residual materials, meaning less waste.
Finally, the company has committed to taking part in several scientific programs focused on creating more sustainable processes. Working with several academic institutions, Terra Cevico aims to be an example to cooperatives all over Italy.
Now that you know more about the company, it's time to learn about one of its more unique products.
The Review
Though Terre Cevico primarily focuses on Italian wine, it also happens to be responsible for one of the more unique drinks you are likely to experience. In Fior di Bananino Liquore Cremoso 0.5L, the cooperative leverages the power of bananas to create a gorgeous drink that is every bit as enjoyable as its wines.
Upon pouring, you will see this is a drink that's different from most. A liqueur, Fior di Bananino Liquore Cremoso 0.5L is creamy, making it almost feel more like a dessert than a drink. By processing bananas and adding a little cream, Terra Cevico has created a drink that's perfect for those lazy periods after a large meal.
Bring the drink to your nose and it becomes obvious what has been used to make this drink. The intense aromas of sweet bananas will fill your nostrils, preparing you for the beautiful flavours to come.
The first taste reveals a beautiful sweetness that further marks this drink as being ideal for desserts. As the drink explores your palate, the alcoholic taste will make itself known. Offering perfect balance with the sweetness, this taste only further adds to the drink's unique qualities.
With a 17% alcohol volume, Fior di Bananino Liquore Cremoso 0.5L can be enjoyed throughout the night. And it's available in the Xtrawine catalogue for less than €10.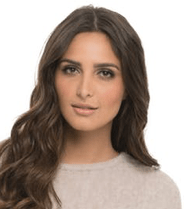 I'm a passionate about good wine and good cooking.
I like to keep me updated and share with my online friends my gastronomic knowledge.