When you think about the major wine consuming countries in the world, Mexico may not immediately spring to mind. On the alcoholic side of things, we tend to link tequila to Mexican consumers, whether rightly or wrongly.
But the simple fact is that Mexico's been undergoing a bit of a wine boom since 2016, at least.
Per capita consumption of wines is on a constant rise and there's a definite opportunity for the Italian wine industry to establish a foothold in what many consider an important emerging territory. As demographics change and more Mexican consumers gain access to wines, either online or via domestic stores, the demand will only grow.
So, how does an Italian wine producer manage to establish a foothold in the country?
You could do worse than attend one of the exhibitions that have started to travel to the country in recent years.
The Bellavita Expo is one of the biggest and there's still plenty of time to get on board with next year's show.
What is the Bellavita Expo?
The best way to think of Bellavita is as a travelling exhibition that brings the best of the Italian wine and food industries to a number of countries all around the world.
Each year, it holds shows in locations as diverse as Amsterdam, London, and yes, Mexico City. Each show has the intention of building the presence of the Italian wine and food industries' reputations in whichever country hosts the show.
As such, many wine producers see it as one of the more important dates on their calendar.
The Mexican show takes place in September of each year, which means you've missed your opportunity to get on board in 2019.
But preparations are ongoing for the 2020 event, which will take place between 1st September and 4th September 2020.
What Happens During the Show?
Of course, the events attract thousands of consumers. Buyers, predominantly in the retail space, get to tour a bunch of Italian wine and food exhibits. Relationships get forged and many a producer has made substantial sales as a result of the Bellavita Expos.
But there's so much more to the shows than that.
Bellavita also hosts a number of speakers and educational events during their weekend-long expos. These serve to give attendees a deeper look into the history and knowledge that's such an important part of the Italian wine and food industries. Of course, this further serves to build engagement, which raises the chances of attendees actually making some form of purchase, either during or after the show.
The event also hosts a number of Masterclasses, which are typically presided over by Michelin Star-rated chefs and expert sommeliers. Those who wish to learn more about the Italian wine and food industries will find that there's a wealth of knowledge available to them.
Finally, there are the debates.
Bellavita brings together some of the leading minds in both industries to debate on some of the most important topics and trends affected Italian wine and food. Again, this is an amazing educational experience for attendees, who get to see how some truly great minds operate up close and in person.
All told, about 1,000 companies join Bellavita for its exhibitions. That's no surprise considering the fact that the organisation reaches thousands of people every year.
But Why Mexico…
If you look at the itinerary of the Bellavita Expo, you'll see a lot of cities that you expect to be on the list.
London is always among them, which is no surprise considering the appetite of British consumers for Italian wines. The event also visits the United States and Germany, which are two other major importers of Italian wines.
However, it also looks to raise the Italian wine and food industries' reputation in emerging markets. In 2019, the expo visited China, Thailand, and Poland, which are all emerging markets.
We can count Mexico amongst that list.
As we mentioned earlier, the appetite for wine amongst Mexican consumers is at an all-time high. Plus, it looks likely that consumers will continue buying more wines in the country for years to come.
It stands to reason that Bellavita would visit just to ensure that Italy maintains a foothold in the country. And with over 1000 exhibitors at the event, the organisation does a better job than most at helping Italian producers break into emerging markets.
So, we've established that wine is one of the trendy drinks in Mexico right now.
However, that trendiness brings with it something that the Italian wine industry faces in every market – competition.
Domestic producers are making their marks in Mexico. And we're also seeing other major industries, such as the French and American industries, starting to explore the Mexican territory.
So, the presence of events like Bellavita in Mexico isn't just about taking advantage of the rising interest in wine in the country. They're also crucial in terms of establishing Italian wine as the best choice when compared to wines from other countries.
The Final Word on Bellavita
As we mentioned, the 2019 Bellavita Expo has already been and gone in Mexico City. It was a resounding success, which means it's no surprise that the expo will revisit the country in 2020.
Now is the time to try and get on board if you're an Italian wine producer. The organisation continues to accept applications from producers all over the country. If you want to break into a market that's on an upward growth cycle, now is the time to register your interest so you can be amongst the 1000+ exhibitors at the event.
There's also the Bellavita E-Shop to consider!
The organisation maintains an online store of the prime Italian products that it exposes at its exhibitions. Any producer that's able to develop a relationship with the organisation also has the chance of getting its products featured in their store.
Bellavita is doing amazing work in terms of bringing more interest to the Italian wine and food industries.
Will you be a part of next year's event?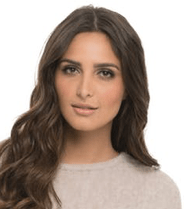 I'm a passionate about good wine and good cooking.
I like to keep me updated and share with my online friends my gastronomic knowledge.