When people think of the great Italian sparkling white wines they almost always get drawn towards Prosecco. That is especially the case outside of Italy. Prosecco is the world's most popular sparkling white for a reason and it is truly a great wine.
Unfortunately, the spotlight that Prosecco shines is so strong that it can distract people away from the many other great Italian sparkling white wines that are available. While Prosecco is certainly not a victim of its own success, you could argue that other parts of the Italian sparkling white wine industry are.
That is why we have decided to take a look at one of the other great Italian varieties in our review this week. Franciacorta is a name that many of your possibly recognize. You could make the case that it is the second most famous Italian sparkling white wine after Prosecco. However, it is a distant second at that, so we have decided to help you understand what makes this wine and region so special by taking a look at one of the top Franciacorta producers in Fratelli Berlucchi.
The History
While the responsibilities of Fratelli Berlucchi now fall to five brothers, the land and its wine have been a labour of love for generations. Gabriella, Marcello, Pia, Roberto, and Francesco Donata have faced the enviable task of maintaining the company's great heritage with aplomb and have helped Fratelli Berlucchi develop into one of Italy's most prestigious and interesting wine companies.
Their mandate is simple. To them entrusted is the land upon which their family has built its name. They are tasked with honouring everything that it represents and protecting it so that it can continue to bear fruit for the generations that follow them. On top of that, they must ensure that what it produces in the modern age is up to the standards that were set by their family. Again, they have succeeded where others might have failed and, in doing so, they have established Fratelli Berlucchi as one of the leading names in Franciacorta production.
70 hectares. When compared to some of the largest wine companies in Italy, 70 hectares of vineyards does not seem so huge. But when you factor in that every single hectare falls within the DOC and DOCG Franciacorta regions and that every hectare has been treated with undying love and respect for so many years, you get a better idea of the Herculean task that lay before the five brothers.
Today, as it has always been, those 70 hectares produce the grapes that are exclusively used in the wines of Fratelli Berlucchi. The company takes great pride in the fact that it does not enlist the help of outside sources. Not a single grape that is found in the wines of Fratelli Berlucchi originates from outside of the 70 hectares that is under the company's control. What's more, Fratelli Berlucchi does not sell any of its grapes to other companies either. This ensures that the only way to understand the sheer quality of what they produce is to purchase one of their wines. This tactic means the brothers are in full control of the quality of the wines that come out of Fratelli Berlucchi. It also means that the reputation of their grapes cannot be diminished through use in other products.
Despite all of their familial tradition and history, the brothers could not have done it alone. In the last three decades, in particular, they have collaborated with renowned oenologist Cesare Ferrari in the cultivation of their land. This partnership has helped Fratelli Berlucchi respect the history of its forebears while also marching forward into the future. It creates that perfect blend of innovation and tradition that has proven so important to other companies in the Italian wine industry. It is through the passion and professional dedication of both Ferrari and the Donata brothers that Fratelli Berlucchi has grown into what it is today.
For all of the strength of the land, it is in the Fratelli Berlucchi where magic happens. Draped in ivy, the walls of the cellar offer an extra glimpse into the work of the company and it maintains a rustic nature that sets it apart from many of the more modern wine cellars that other companies employ.
Dating back to the 12th century, the Fratelli Berlucchi cellar is a thing of beauty. It shows the dedication the company has to its traditions and visitors often marvel at the crosses hanging from its ancient ceilings and the 15th century frescos draped across its walls. The wines the company produces stay in this environment for over 50 months each, helping them to reach the level of quality that has made Fratelli Berlucchi so famous.
Of course, with all of that being said, we should really look at one of the company's best wines to see why it has become a leading name in Franciacorta production.
Flli Berlucchi Franciacorta Brut 25
The perfect harmony between Chardonnay and Pinot Bianco, Flli Berlucchi Franciacorta Brut 25 serves as the perfect wine to offer as an aperitif thanks to its refreshing charms and bubbly nature. We would go so far as to say that there are few better wines in Italy, if any, for enjoying with friends on a warm summer's day. The perfect combination of aromas and the exceptional body of the wine make it an experience that you won't soon forget.
Flli Berlucchi Franciacorta Brut 25 has been made with younger generations in mind. The experiences of the men behind the wine have been combined to create a product that respects the traditions of the region while also showcasing that there is so much more room for growth with Franciacorta.
This is truly a wine to enjoy with friends, as the 25 in the title indicates. Perfect for large dinner parties, you can offer just a slither of this wine to each person and have them feel enraptured instantly by the quality on display. That is what makes Flli Berlucchi Franciacorta Brut 25 the perfect aperitif.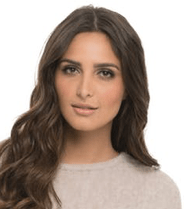 I'm a passionate about good wine and good cooking.
I like to keep me updated and share with my online friends my gastronomic knowledge.