There are so many choices that we could make for a great Christmas dessert. Hopefully, at this point you've loved your soup and the Christmas turkey that we helped you to prepare. Now, it's time to finish things off with a bang.
But what dessert should you go for?
There's the classic Christmas pudding, of course. However, that's a divisive dish and there are plenty of people who aren't really fans of it. If you have family around for Christmas, you can guarantee that somebody won't like this.
What about mince pies.
Again, it's a classic Christmas treat. But we like to think of those as little snacks to enjoy during the day so we're going to assume you can either make them yourself or grab some from the store.
No, we're going to go with an old crowd-pleaser that we're sure everybody will enjoy – the classic Christmas trifle!
This dish takes an hour to prepare and will serve up to 10 people, which probably means you'll have some tasty leftovers. Let's jump straight in with:
The Ingredients
Before we list the ingredients, credit has to go to the BBC Good Food website again, as it's they who provided this gorgeous recipe. We know you're going to love this trifle!
Here's what you need to make it.
750g of the summer fruits of your choice. This may include strawberries, blackberries, raspberries, and blackcurrants. Yes, we know it's a little odd to have summer fruits for a winter dessert but you need that fruity punch!
Nine sheets of leaf gelatine.
1.2 litres of milk.
250g of caster sugar.
A couple of Madeira cakes, which you should cube.
Four tablespoons of sherry.
75g of custard powder.
A teaspoon of vanilla extract.
A couple of tablespoons of icing sugar.
About 40ml of double cream.
A couple of crushed amaretti biscuits, which you'll use when serving.
The Method
There are quite a few steps involved in making this trifle so let's jump straight in with…
Step One
Place all of your summer fruits into a pan and combine it with the caster sugar and about a litre of water. Bring the pan to a gentle simmer and cook for about two minutes.
Step Two
Remove about six tablespoons of the fruits, alongside about 150ml of the water, and place them in a separate pan. Now, continue cooking the fruit that's left in the original pan for a further five minutes.
Step Three
As the fruits are cooking, soak your sheets of leaf gelatine in cold water so that they soften. Then, remove the cooked fruits from the stove and use a hand blender to blitz them together.
Grab a large bowl and use a sieve to strain the fruits into it, leaving the fruit juice behind in the pan. Push all of the pulp through so that you're left with the seeds and skins in the sieve.
Step Four
Squeeze any excess water from your softened gelatine and add it to the hot fruit syrup that remains in your pan. Stir regularly to dissolve and then leave them to cool before chilling them to the point where they almost set.
Step Five
Use the instructions on the packet of your custard powder to make your custard. Then, add your milk and 50g of the caster sugar so you end up with a really thick custard. Cover it with baking paper and leave it to cool for a few moments.
Step Six
Add your Madeira cakes into a trifle bowl and then spoon over the juice and fruits that you placed to the side in Step Two. Then, add your sherry to the mix and leave it to soak in.
Step Seven
Pour a nice, thick layer of your custard over the top of the berries and cake. Make sure you push the custard to the sides of the bowl so it seals the cake portion of the trifle. Leave the whole thing to cool so the custard develops a skin. This creates another barrier that protects the custard itself from the jelly you're going to add.
Step Eight
Once the custard sets in place and the jelly is almost ready to set, spoon the jelly onto the top of the custard.
Now, chill the trifle until it sets and you're ready for the final step.
Step Nine
Whip your double cream together with your vanilla extract and tablespoons of icing sugar until the mixture just about starts to hold its shape.
Now, spoon the cream over the set jelly and around the bowl. Finally, add your crushed biscuits to the top of the trifle and place it in the fridge so it chills ready for serving.
The Wine Pairing
What you have now is an absolutely stunning trifle that your family will love. All that's left is to choose an Italian wine that pairs well with it. This is actually a difficult task, as there are a lot of fruity and sweet flavours to consider when making your choice.
A nice dry oaked Valpolicella Ripasso does a really good job here. It complements the fruits in the dish well and doesn't overpower the sweeter flavours. A dry Chardonnay can also work here, though you may not want to go down that route if you already served one for the main course.
Moving away from wine, a classic sherry will also work. You've already used some for the trifle itself, so why not finish off the rest while you eat it?
The Final Word
And with that, we have the final course of what we know will be a stunning Christmas meal. We've gone the more traditional route throughout as you feel that a few home comforts are just what the body needs after such a rough year for everybody.
Hopefully, you'll try out these recipes and have a wonderful meal. At the very least, we recommend grabbing a few bottles of Italian wine, regardless of what you serve. We have everything that you need in the Xtrawine store so order today!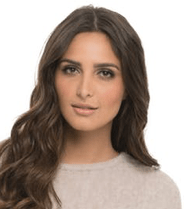 I'm a passionate about good wine and good cooking.
I like to keep me updated and share with my online friends my gastronomic knowledge.