The festive season is finally upon us and, quite frankly, it can't come soon enough. 2020 has been such a difficult year and we can't wait to finally have a few days to dedicate to everything that brings us joy in life.
Hopefully, you already have plans for how you'll spend Christmas and you're managing to work around what's going on in the world today. We know that we can't wait to hand out our presents and share our joy with all of our family and friends.
And we really can't wait for Christmas dinner and the wonderful Italian wines that we'll have the opportunity to enjoy along with it.
But maybe you're wondering…
What does the Xtrawine team serve up for Christmas dinner?
We want to answer that question so we've come up with the idea for a series of articles. We're going to give you recipes for the perfect starter, main, and dessert to enjoy on Christmas. And better yet, we're also going to share the perfect Italian wine pairings for the dishes that we pick.
Let's kick things off with a classic starter – Minestrone soup!
The Ingredients
A wonderful Italian dish, Minestrone soup has quickly become a beloved Christmas dinner starter, especially in the UK. If you want to do a little more than get your soup from a can this year, these are the ingredients that you're going to need.
But just a little sidebar before we get to them. This recipe comes from the amazing Cookie and Kate, who've come up with an amazing soup.
Let's get to the ingredients:
A chopped medium yellow onion.
Four divided tablespoons of extra-virgin olive oil.
A quarter-cup of tomato paste.
Four minced cloves of garlic.
A couple of medium carrots, which you should peel and chop.
Two chopped ribs of celery.
Two cups of the seasonal vegetables of your choice, which you should chop. Potatoes, green beans, and peas all work here but experiment with the veggies that you enjoy.
Half a teaspoon each of thyme and oregano.
Two cups of water.
Four cups of vegetable broth.
28 ounces of canned diced tomatoes. You'll use the liquid in the can too so don't throw that out!
A couple of bay leaves.
A can of cannellini beans, which you should rinse and drain.
A teaspoon of sea salt.
Some ground pepper.
A little pinch of red pepper flakes.
A couple of teaspoons of lemon juice.
A cup of orecchiette.
A couple of cups of baby spinach.
And of course, you need to have some nice, warm bread rolls for dipping. We won't go into a recipe for those as you can grab some from your nearest bakery.
The Method
You have all of your ingredients ready. Luckily, the preparation of the dish is pretty simple. Here's what you need to do:
Step One
Pour three tablespoons of olive oil into a stockpot and place it over medium heat. When the oil starts to shimmer, add your celery, carrot, onion, tomato paste, and salt. Cook while stirring frequently until the vegetables soften. This should take no more than 10 minutes.
Step Two
Add your garlic, oregano, thyme, and seasonal vegetables to the mix. Again, cook while stirring frequently. In about two minutes, the mixture should become nice and fragrant. This is your sign that you're ready for the next step.
Step Three
It's another simple step as you're just adding a few more ingredients. This time it's the diced tomatoes along with their juices (we hope you kept them), your water, and your broth. You'll also chuck in a little more salt, your red pepper, and your bay leaves. And finally, a generous seasoning of your ground pepper wraps up this portion.
Now, you raise the heat to medium-high and bring the whole thing to the boil while continuing to stir.
Step Four
Grab a lid and partially cover the pot, with a small gap left for the steam to go. Bring the mixture to a gentle simmer, which will likely involve reducing the heat.
Leave the soup in that state for about 15 minutes.
Then, remove the lid and add your orecchiette, spinach, and beans. Leaving the lid off this time, allow the whole thing to simmer for another 20 minutes. This should result in the greens going tender and the pasta cooking through.
Step Five
You're almost done!
Take the pot away from the heat and take out the bay leaves. All that's left is to add your last spoonful of olive oil and your lemon juice. You may also want to add a little more salt and pepper for seasoning, though you should taste the soup before you do.
Now, you're ready to serve. Don't forget those warm bread rolls!
The Wine Pairing
The first course of Christmas dinner sets the tone for the whole meal so it's important that you get it right. Now, you have a lovely soup. But what Italian wine should you serve alongside it?
A strong, medium-bodied Italian red wine is a perfect choice here. It will complement the lovely mixture of flavours that you have in the soup, which means the whole thing goes down an absolute treat.
A Chianti Classico is an excellent choice here. It's bold enough to match the flavours of the soup without being so bold that it overpowers them. If you want to get a little more adventurous, you could also consider a Sangiovese di Romagna. You're sticking with the same grape but have a wine that's made in a completely different way.
The Final Word
And that's our first course done and dusted.
This gorgeous soup may take a little bit of time to prepare. But once you're chowing down, it will do a perfect job of setting the stage for the main meal. Plus, it's a healthy dish as well, given the number of veggies involved. That's no bad thing given the indulgent nature of Christmas.
Stay tuned because we'll be bringing our recipe and wine pairing for your main course in our next post.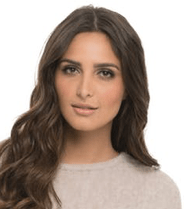 I'm a passionate about good wine and good cooking.
I like to keep me updated and share with my online friends my gastronomic knowledge.