It's a difficult time for those who love the festive season right now. In the UK, we've seen the very recent announcement that previous plans for easing of lockdowns have been scrapped as a new variant of COVID-19 threatens to sweep the nation. In Italy, we see a country heading back into fill lockdown as cases of the virus spike.
This is not going to be a normal Christmas.
For many reading this, the prospect of seeing family and friends is off the table. We sincerely hope that you have at least some people that you will be able to spend the holidays with. But the fact is that going "out" this Christmas isn't possible for many.
So, what can we do about it?
Perhaps the only solution is to make the best of a bad situation.
If you are to be stuck indoors, perhaps now is the perfect time to have a Christmas movie marathon! You can have plenty of fun with a glass of Italian wine while basked in the glow of a movie that you adore.
But which movies should you choose? There are literally hundreds of Christmas films available so your choices may vary from ours. But in this article, we present the Xtrawine Christmas Movie Playlist, alongside some Italian wines that pair perfectly with the tone of the movie!
Movie #1 – Home Alone (1 and 2)
Okay, so we're cheating right off the bat here with the first time Home Alone movies getting lumped into a single movie session here. But the fact is that there's little to choose between the two tales of a young resourceful boy getting the best of a pair of dim-witted crooks.
The Home Alone films are perfect for raising a smile on even the sourest of faces, with the elaborate final scenes offering a great sense of catharsis that meshes well with the natural charisma that a young Macauley Culkin exudes on the screen. There are laughs-a-plenty in both films, which make them the perfect tonic for the lockdown Christmas blues.
The Wine Pairing
The final sequences of both Home Alone films are basically big celebrations of the genius of Kevin McCallister as he thwarts the Wet Bandits. And if we're going to celebrate, there's no better Italian wine to choose than Prosecco.
It's light, breezy, fun, refreshing, and easy to consume, just like the movie you'll be watching as you drink it!
Movie #2 – Die Hard
We land very firmly in the camp of people who consider Die Hard a Christmas movie, which apparently puts us at odds with Bruce Willis himself. But we don't care! As amazing as Die Hard is an intelligent action movie, it's also very much a Christmas-themed tale.
It also offers something a little different from the sweet tone that most Christmas movies take, which makes it ideal for a late-night viewing when the kids have gone to bed. Join John McClane as he takes on Hans Grubers terrorist crew and revel in one of the best action films of all time.
The Wine Pairing
The adrenaline will be pumping as McClane explores Nakatomi Plaza. That means you're probably going to need a wine to calm your nerves a little, both during and after the film.
So, an Italian red wine it is. But which one should you go for?
A Super Tuscan, like Tignanello is our pick of the bunch here. The refined nature of the wine meshes well with the more intelligent approach that Die Hard took to the action movie genre back in the 1980s. But these wines also have just a hint of rebellion, which is the perfect complement to the character of John McClane, who isn't the sort of man to just follow along quietly and allow others to take the lead.
Movie #3 – Scrooged
There are so many amazing versions of Charles Dickens' immortal A Christmas Carol. We have an array of serious versions of the film, alongside more comedic takes like those starring Jim Carrey and even The Muppets.
But our choice brings the classic tale right into (fairly) modern times. Scrooged stars the brilliant Bill Murray, who brings a manic energy to the old tale as a TV executive who's lost sight of moral and human values in his pursuit for higher ratings. It's also a slightly more adult telling of the tale than many, which makes it perfect for a little movie time with a glass of wine by your side.
The Wine Pairing
This was a tough choice as we'd like to choose an Italian wine that complements the amazing energy that this film has. But at the same time, we wanted a wine that matches the crispness and wit of the movie itself.
Our first instinct was to look to Bill Murray himself for the answer. After all, the man does enjoy a drink or two, as anybody who watched his infamous (and hilarious) appearance on The Graham Norton Show in the UK can attest to. But he was drinking Champagne on that occasion, which isn't an Italian wine so doesn't suit this list.
So, what to go for instead?
How about a tasty Pinot Grigio?
That leaves the floor open for a lot of Italian white wine producers. Plus Pinot has just the right level of dryness and crispness to match Murray's razor-sharp wit and clever use of sarcasm.
The Final Word
Ultimately, this list is all a bit of good fun. And it certainly isn't comprehensive! We could write for days about the many amazing Christmas films available and we're sure that your list may differ more than a little from our own.
The message we want to convey here is that Christmas in 2020 is going to be all about making the best of a bad situation. While you may not be able to do what you normally do, you can certainly indulge yourself with some old holiday favourites and a glass or two (or three or four) of Italian wine.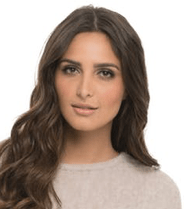 I'm a passionate about good wine and good cooking.
I like to keep me updated and share with my online friends my gastronomic knowledge.