Theirs is nothing better than a tasty traditional Italian dish to lift the blues and remind you that there's still plenty of joy in the world. And when we're feeling down, there's nothing we like more than to wrap our lips around a tasty sausage.
…Let's just ignore the innuendo there, shall we?
Of all the types of sausage in the world, there's none that get our tastebuds tingling quite like Italian sausage. And if you can throw a little bit of Italian wine into the mix then all the better. It's the perfect combination to give you a taste sensation.
And it's the exact combination that we're going to look at with this article.
Here's a quick and easy recipe for cooking Italian sausage with a few peppers and some Italian white wine.
The Ingredients
Before we get started, we need to give credit to Carrie's Experimental Kitchen. They're the geniuses who came up with this gorgeous recipe, which mixes some of Italy's favourite ingredients into a tasty dish that you'll feel proud to have on your plate.
Also, it's worth noting that this recipe will produce enough food to serve 12 people, with each serving offering up a little over 220 calories. That's not too bad at all…and may be low enough for us to go in for seconds!
With prep time included, it takes about an hour and 15 minutes to put this dish together. Let's start with our list of ingredients:
18 links of an Italian sausage of your choice. If you love a bit of spice, we'd go that route and combine it with the peppers to give the dish a real kick. But if you want to calm the peppers down a little bit, it may be best to go for sweeter sausage.
A couple of green peppers. Wash 'em, core 'em, and slice 'em!
A sliced red onion.
A tablespoon of extra virgin olive oil.
3 minced cloves of garlic.
About a cup of chicken broth.
A cup of the Italian white wine of your choice.
About a tablespoon of chopped fresh rosemary.
Got all of that. Then how about we jump into the steps for making this succulent little dish.
The Method
The good news about this recipe is that it's nice and easy to put together. It just takes a little bit of time to bring it over the finishing line. These are the steps that you need to follow.
Preheat your oven to 375 degrees Fahrenheit (or 190 degrees Celsius for the metric fans out there).
As the oven heats up, grab a baking sheet and line it with some aluminum foil. You now have a little home for your sausage links! Add the lot and pop them in the oven when it's heated up.
Leave the sausage to bake for about 15 to 20 minutes. It should take on a golden brown colouring when it's done.
While the sausage cooks, it's time to do a little bit of prep. Grab a large pot and pour your olive oil into it. Heat it over a medium flame before adding your peppers, garlic, onions, and rosemary. Sauté your little mixture for about five minutes.
Pour your chicken broth and wine into the large pot and cover it all up. Bring the heat down to low and leave the mixture to simmer for another five minutes.
By this time, your sausage should be just about cooked. When the sausage is ready, take the tray out of the oven and leave the sausage on the side to cool for a few minutes.
While the mixture continues to simmer, take your sausages out of the baking tray and slice it into diagonal slices of about half an inch. With your sausage nice and slice (ouch!) add it to the pot.
Mix the sausage into the sautéed mixture and leave it to simmer for between 30 and 45 minutes. The exact time doesn't matter too much as long as you don't end up accidentally burning anything!
And there you have it. Gorgeous Italian sausage cooked in white wine and a host of peppers and other ingredients. All you need to do is dish it up and enjoy the flavours…
Unless you're not ready to eat it tonight!
The great thing about this dish is that you can freeze it to eat later. Just make sure you reheat it properly when you come back to it.
The Wine Combination
So, you've got your food. Now, it's time to pair it with a gorgeous wine to complete the dish.
There are a few that you can choose from, with both red and white Italian wines being well represented.
On the white side of the equation, a good Chardonnay is a great choice. We've talked about the versatility of this wine before and it does a great job of tempering some of the flavours in the dish. However, it's also worth trying a medium-dry Riesling if you want something a little different.
When it comes to red wines, we lean towards a good Tuscan wine. A fruity Super Tuscan does a great job here, as could a Chianti. Of course, you could always go for the classic Pinot Noir, which is versatile enough to offer a perfect complement to this dish.
So there you have it…a good dose of Italian sausage.
Okay, we promise that's the last one.
This gorgeous dish offers the perfect combination of spices to create a truly delectable dining experience. And when combined with a good wine, you have a meal that you'll come back to again and again.
All that's left is to get your hands on some Italian wine.
Whether it's white or red, we have everything that you need at Xtrawine. With over 2000 varieties on offer, you're truly spoilt for choice with us.
So, what are you going to go for? Check out our catalogue and make your choice today.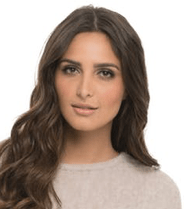 I'm a passionate about good wine and good cooking.
I like to keep me updated and share with my online friends my gastronomic knowledge.