With the temperature rising as summer goes on, there's always a call for simple and enjoyable snacks. The Italians know this better than anybody else, which is why finger foods are just as popular in the country as the major dishes Italy is known for.
Sometimes, you don't want something heavy when you feel so warm.
Instead, you just want something simple that you can enjoy with a nice glass of red Italian wine.
Something as simple as bread and salami.
For decades, people in the Italian countryside have combined these delectable snacks for picnics and simple meals. And if you want to do the same, your task is as simple as heading to the local store to buy some bread and salami. Lay it all out on a plate, pour yourself a glass of red, and you're good to go.
But we know some of you want the real deal.
That's why this article is going to present a wonderful recipe for an Italian wine-infused bread that you serve alongside salami and your preferred glass of Italian red wine.
The Ingredients
This gorgeous recipe comes from the brilliant minds at Kudos Kitchen. Though the original chefs use Merlot in their recipe, it works just as well with any red wine you might want to try. In fact, you can have a lot of fun trying different wines until you find the infusion that works best for you.
With that being said, this is a time-consuming recipe. It takes about 4.5 hours to prepare, with much of that time being spent on the prep work before you start baking. But if you want some truly stunning bread to enjoy during the summer, these are the ingredients you need to collect.
Three cups of flour
A tablespoon of honey
1.25 cups of Italian red wine
1.12 teaspoons of salt
1.5 teaspoons of instant yeast
1.5 cups of smoked mozzarella that you cut into 0.25-inch cubes
1.5 cups of salami that are also cut into 0.25-inch cubes
A tablespoon of water
One egg
The Method
You'll spend the bulk of your time preparing the various ingredients for this recipe, with the baking itself being the simplest part.
Step One
Grab the bowl from a stand mixer and add your salt, yeast, and flour. Whisk it all together until it's well combined.
Step Two
Pour your wine into a small bowl and place it in the microwave. Your goal here is to make the wine warm without making it too hot. A minute or so should do the trick, though you can always test the wine with your finger.
Step Three
Once you've heated your wine, pour your honey into it and stir gently until combined. Then, add the wine mixture to your flour.
Step Four
Knead the wine into the flour using a dough hook until it's completely combined. From there, keep kneading until the dough smooths out and becomes elastic.
Step Five
Add your cheese and salami cubes to the dough and continue kneading. Your goal is to combine the cheese into the dough so it spreads evenly. You likely won't be able to accomplish this unless you remove the dough from the bowl and use your hands to knead it.
Step Six
Thankfully, hand kneading is exactly what you're going to do. Plop your dough onto a floured surface and spend about five minutes kneading it by hand before returning it to the bowl. Now, cover the bowl with plastic wrap and place it in a warm and draft-free place for about an hour. The dough should achieve its first rise in preparation for baking.
Step Seven
Take the dough out of the bowl and place it on a floured surface. You have another five minutes of hand kneading in your future. Once kneaded, place the dough back in the bowl, cover it with new plastic wrap, and leave it to rest for another hour.
Step Eight
After the second hour elapses, place the dough onto a floured surface and knead it by hand again. Only this time, you're going to follow the kneading up by rolling the dough out into a rectangle measuring approximately 12 x8 inches.
Step Nine
Use a cutting tool to slice the dough into strips before slicing those strips into different-sized pieces. With your various pieces ready, roll each into a ball. Wipe any additional flour off each strip before rolling.
Step Ten
Grab a baking sheet and place some parchment paper onto it. Stack your balls onto the paper, starting with the larger balls as the base before using the small balls to create something similar to a pyramid structure. Grab a final piece of dough and fashion it so it looks like a stem before placing it on top of your dough ball cluster.
Step Eleven
Leave the dough in a warm place for another hour, allowing it to complete the third rise. Once the hour elapses. Crack your egg open and beat it lightly. Brush the loaf with the egg and a little water, which ensures the balls will stick together as they bake.
Step Twelve
Preheat your oven to 450 degrees Fahrenheit (about 230 degrees Celsius) and bake your bread for about 15 minutes. Once the 15 minutes elapses, reduce the temperature to 400 degrees Fahrenheit (about 205 degrees Celsius) and leave to bake for 45 minutes. The loaf should sound hollow when you tap it.
Step Thirteen
Remove the loaf and allow it to cool completely before serving.
The Final Word
You could go down the easy route of buying some bread, salami, and wine for your countryside picnic. But if you want a real treat, this recipe allows you to combine these key ingredients into a stunning loaf that will knock your socks off.
All that's left is to find a red Italian wine to combine with the dish.
That's where we come in.
Xtrawine maintains a large collection of gorgeous red wines that are perfect for combining with this dish. Explore our collection today and we're sure you'll find something that tickles your fancy.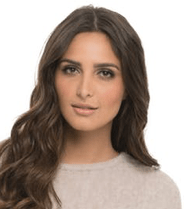 I'm a passionate about good wine and good cooking.
I like to keep me updated and share with my online friends my gastronomic knowledge.