Wine and seafood tends to go together well, as long as you select the right types of Italian wine. Going for a heavy red, for example, could lead to the wine overpowering the dish and making it unpalatable.
But you also can't assume that any old white wine will do when eating seafood. Some types of seafood are rich enough to overpower a more reserved white wine as well.
What we're saying is that you have to put a fair amount of thought into your choice. And with so many seafood options out there, it's certainly not a one size fits all situation, as it often is with red meats.
We're not going to give you the rundown on every single type of seafood and every possible wine combination that might go with it. That would be a huge article. Instead, we're going to look at a very specific type of seafood dish – the shrimp cocktail.
As we've done many times before on the Xtrawine blog, we're going to offer up a great shrimp cocktail recipe (that just happens to make use of Italian wine) before suggesting a couple of pairings that we think you should try.
The Recipe
Shrimp is one of those types of seafood that has a slightly richer taste than many others. That means it can present a little bit more of a challenge when you're trying to choose wine pairings.
Today's recipe comes from A Hint of Wine.
Let's jump right into what you need to make this particular recipe.
The Ingredients
The ingredients split between what you need to prepare the shrimp and what you need to make the sauce that goes with the cocktail.
The Sauce:
Two tablespoons of horseradish
Half a cup of ketchup
Two teaspoons of lemon juice
Two teaspoons of Worcestershire sauce
A teaspoon of ground pepper
This combination of ingredients makes a rather tangy cocktail sauce, which your wine choices will have to reflect.
The Shrimp
A pound of jumbo shrimp. You need to peel the shrimp and get rid of any veins. Pay them dry before using them.
A quarter cup of an Italian white wine of your choosing
Two minced cloves of garlic
A tablespoon of butter
A little salt and pepper for seasoning
You could just use shrimp on its own, of course. But a little seasoning goes a long way to unlocking the flavour of the seafood. Plus, you get to add a little white wine when you use this recipe.
The Method
Thankfully, preparing a shrimp cocktail isn't a particular strenuous task. In fact, you may spend more time on peeling and deveining the shrimp that you do on the actual cooking itself.
However, there is a little bit of waiting involved. When you combine all of the steps, you can expect to spend almost an hour and a half preparing this recipe. The good news is that it provides enough servings for four people.
Here are the steps:
Step 1
Apply a little salt and pepper to your shrimp for seasoning. Allow the shrimp to sit on the side as you melt your butter in a large frying pan over medium heat. Pop the garlic in with the butter and sauté for about three minutes. Once that's done, add your white wine and allow the mixture to simmer for about a minute.
Step 2
Now, it's time to cook the shrimp. How you cook it depends on how large your frying pan is.
If you're able, place all of the shrimp into the pan. The key here is that you shouldn't stack the shrimp. There should just be a single layer.
If you can't fit all of the shrimp into the pan, add it in batches instead.
Cook the shrimp for about 4 minutes. The side you're cooking should go opaque. When this happens, flip the shrimp and cook the other side for about 4 minutes.
After that, it's a case of removing the shrimp from the heat and placing it in a tub. Pop it in the fridge for at least an hour before serving.
Step 3
While you're chilling the shrimp, it's time to make the sauce.
This is a simple one though. Just pop all of your sauce ingredients into a food processor and mix well.
Pour the mixture into a separate tub and pop it in the fridge alongside your shrimp.
They should both cool down together and you can serve after about an hour. Simply pour the sauce onto the shrimp and you have a shrimp cocktail.
The Wine Pairings
Now, which ones should you pair with this delectable little dish?
The addition of a rather tangy sauce makes this a particular challenge. But we like to think that a good sparkling rosé would do the trick. While a regular prosecco may be a little overwhelmed by the sauce, a rosé may just have enough complexity to complement it well, while also being lighter enough to take a little bit of the edge off.
Of course, you can also go for a regular rosé wine as well. In these cases, we'd probably opt for a slightly drier example of the wine, though it should also have a fair amount of fruitiness. Anything that's a little shallow in the depth department will struggle to match the combined flavour of the prawns and the sauce.
The Final Word
The sauce used in this recipe may be a touch on the tangier side than you're used to from a shrimp cocktail. But it's definitely worth a try because of all of the interesting flavours that it brings into the mix.
Of course, there's also the shrimp to take into account. But the rosé wine pairings recommended here should complement the cocktail well.
We'll sign off with our usual disclaimer when it comes to your wine selection. The best wine pairing for any meal is the pairing that works best for you. Our suggestions are just those and you may find yourself with an even more suitable pairing for your tastes, with a little experimentation.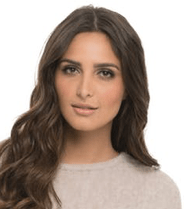 I'm a passionate about good wine and good cooking.
I like to keep me updated and share with my online friends my gastronomic knowledge.