For many, Christmas represents an opportunity to huddle down with friends and family in the comfort of their own homes.
For others, it's an opportunity to get away.
If you have some time off over the Christmas holidays, you may be tempted to use some of that time to enjoy a trip away from home. With its perfect positioning on the Boite River, Cortina d'Ampezzo may be the perfect destination. The town's alpine valleys make it perfect for those who want to strap on some skis and take on the slopes. Plus, there are many wonderful things to do in this chic town that make it ideal for those who love Italian wine and good.
In this article, we explore Cortina d'Ampezzo by giving you a little taste of its history before recommending some fun things to do in the town.
The History of Cortina d'Ampezzo
Today, we know Cortina d'Ampezzo as a hub for winter sports. Skiers, snowboarders, and many more make their way to the town's resorts, developing a reputation as the vacation destination of choice for Italian aristocrats and high-end jet setters.
Like so many Italian towns, Cortina d'Ampezzo has a convoluted ownership history. In the Middle Ages, the town was under the rule of the Holy Roman Empire until 1420. It was then conquered by the Republic of Venice, which ruled for 88 years before the Habsburg dynasty took over. The Austrian empire held the town until 1918, losing it at the end of the first World War.
As such, there's an array of notable architecture and nods to history throughout the town. Vacationers will also be delighted by the fact that it has long been a notable crafting hub, meaning Cortina d'Ampezzo hosts many unique and handmade products.
However, it is on tourism that the town thrives. During the winter season, Cortina d'Ampezzo goes from a town of 7,000 people to one of 40,000 people as holidaymakers arrive in their droves to enjoy the town's slopes. It's also well-renowned for the quality of its slopes, as the town hosted the Winter Olympics in 1956 and is set to do so again in 2026 alongside Milan.
What Can You Do in Cortina d'Ampezzo?
It stands to reason that there are plenty of beautiful cultural sites in Cortina d'Ampezzo and the obvious skiing and snowboarding opportunities. But what can an Italian wine lover expect to experience when they visit the town? These are just a few of the fun things to do during your vacation at Cortina d'Ampezzo.
A Day Tour of the Dolomites
Simply being in the town is enough to give you an outstanding view of the Dolomites in all of their epic glory. However, those who want a close look can book tours by car or bus to explore hundreds of kilometres of the town's alpine regions.
In addition to seeing the stunning hills, valleys, and mountains, you can drink in the tranquil scenery from the surrounding woodland. Your tour guides will know exactly where to take you to see some beautiful sights, meaning those who love a good photo will find everything they're looking for.
Visit the Museo all'Alperto delle 5 Torri
As we hinted above, Cortina d'Ampezzo played a crucial role in the First World War. The region was under Austrian rule during the conflict, with its high vantage points hosting cannons that made them valuable tactical positions.
Today, you can visit the Museo all'Alperto delle 5 Torri, which is an open-air museum that takes you on guided tours of these stunning battlegrounds. You will see many cannons still in their positions and trenches that you can still explore. Note that you will need some climbing equipment to get the full experience from the museum. But once you arrive, you'll learn about a side of World War I with which few are familiar.
Skiing
We may as well get the obvious activity out of the way.
Cortina d'Ampezzo is a skier's paradise. Hosting slopes for people of all skill levels, the city is home to several beautiful resorts. Italian wine and food lovers may want to take on Ra Valles. Though it's a more challenging set of slopes, it leads you to Rifugio, where you can enjoy some wonderful food and super wines from the Veneto region.
If you don't have your own ski equipment, you can hire what you need for the day for about €45. A ski pass usually costs €50 per day, though you may pay less if you purchase a multi-day pass.
Reach the Peak of Tofana Mountain
Tofana Mountain is the highest peak in Cortina d'Ampezzo, which makes it very attractive to climbers. It contains several hiking trails, which allow you to drink in the mountain's beauty while seeing a different side of Cortina d'Ampezzo.
For those who don't fancy the climb, a convenient chairlift takes you almost to the top of the mountain. And of course, there are several challenging slopes for people who want to test their skiing skills. Even so, Tofana Mountain is less touched by the construction that has occurred elsewhere in Cortina d'Ampezzo, making it a great place to visit if you wish to enjoy some natural sights.
The Final Word
Cortina d'Ampezzo is obviously the cool and chic place to be this Christmas if you enjoy skiing and local history. You can spend the festive season on the slopes before retreating to your lodge to enjoy gourmet food and some beautiful Italian wines.
You can also visit some beautiful museums and churches along the way, with many other highlights not listed in this article.
However, we also know that many may not wish to take the trip, especially this close to Christmas. For those people, Xtrawine would love to bring a taste of Cortina d'Ampezzo to your home. Our collection contains many examples of wines from the Veneto region, which are the wines primarily sold in the region. Explore our collection today and you're sure to find the perfect wine for Christmas.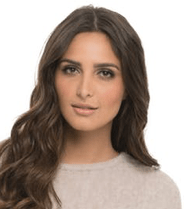 I'm a passionate about good wine and good cooking.
I like to keep me updated and share with my online friends my gastronomic knowledge.