When people outside of Italy think of things that are quintessentially Italian, two of the first things that will spring to mind are wine and pizza. The country has a great reputation for both and many people from all of the world partake in what they have to offer on a regular basis.
Thankfully, just like practically any other type of Italian food, pizza can be paired with wine to create a meal that will truly knock your socks off. They key is being able to select the right wines to go with the right type of pizza, which is an area where many people struggle. Here we will take a look at some of the most popular varieties of pizza and recommend a wine that can go with it.
Cheese Pizza
The humble cheese pizza has been a favourite for many for decades and is often the first choice that you are going to find on the menu of any pizzeria. Many people will find themselves just grabbing a slice to enjoy so that they can fill a gap, but if you're looking to make a real meal out of it there are a number of wines that can be paired with this type of pizza.
Ideally, you will want something that complements the red sauce that such pizzas typically use, which means you need something to counter the strong flavour and high acidity of the sauce. If that's the case, there are few choices better than the Montepulciano d'Abruzzo. As suggested by the name, this wine is created in the Abruzzo region of Italy and made using grapes that are native to that region. If you're looking for an Italian wine to go with a cheese pizza, there can be few better choices.
Pepperoni Pizza
A good pepperoni pizza doesn't lag too far behind cheese pizza when it comes to deciding which the most popular slices in the world are. It is a mainstay on practically any menu and we are willing to bet that practically everybody reading this has enjoyed a slice of pepperoni or two in their time.
In most cases, this type of pizza will be very similar to the cheese variant, though you have the added ingredient of pepperoni thrown into the mix. This offers the pizza a slightly spicier flavour, while also changing the texture somewhat so you need a wine that is fairly smooth without being overpowered by the meat.
In fact, the pepperoni will imbue its flavouring onto the cheese of the pizza, creating something that is even more intense than you may first suspect. Because of this, you will need a powerful wine that is capable of countering this "pepperoni effect" without completely overshadowing the meal. Your best choice is likely going to be a Sangiovese, which is a red grape that is amongst the most popular in the country. Practically any wine that contains this grape in high measure is a suitable choice when you are eating a pepperoni pizza.
Margherita Pizza
A good Margherita pizza is a little more subtle than other variants, offering an interesting combination of fresh basil and other lighter ingredients that are very easy to overpower if you choose the wrong kind of wine. While a white wine may be a good choice in these circumstances, this may be easily overpowered by the cheese on the pizza if you are not careful.
As such, if you are looking for the perfect wine to go with a Margherita, look no further than a good bottle of rosé. This offers a great balance between the intensity of a red wine and the freshness of a white, meaning that it won't be easily overpowered by the richer ingredients on the slice, while still offering a freshness that complements the ingredients used in this type of pizza perfectly. Try to pick a dry rosé if possible, and make sure that it leans closer to the white grape varieties than red if you can.
Sausage Pizza
Sausage pizza is often considered a little bit of a step up from pepperoni when it comes to the richness of flavours, so the odds are good that you're only really going to be able to match it with a red wine that is capable of withstanding the richness of the sausage.
If this is the case, you need to make an even bolder choice with your red wine, otherwise the richness of the meat is simply going to overpower the drink. This is a good tip for any dish that consists of a particularly rich red meat by the way, so don't just go for this sort of combo with pizza.
You have a number of choices in this regard, but if you want something that is intense and capable of standing alongside sausage in terms of richness it may be worth looking a little further afield than Italy and giving a Syrah or Pinotage a whirl. If you want to stick closer to Italian wines, look for anything that has strong notes of blueberry and other fruits to ensure it isn't overpowered by the meat.
White Pizza
You may have noticed that there is something of a dearth of white wines that can go well with pizza. If you are not a big fan of red wines, you need to go for a pizza that doesn't have the rich flavours provided by cheese and sauce. This is where white pizza comes into play.
This is an interesting variant of pizza that many people may not have been exposed to yet. Instead of rich sauces, it makes use of creams and herbs that open themselves up well to being combined with a refreshing white wine.
Ideally you will want to complement this type of pizza with a Chardonnay or, if you want to stick with Italian, any white wine that makes heavy use of the Pinot Noir grape variety. They go particularly well with the flavours you're going to find in the cream of these sorts of pizza, though you will probably find that most white wines go well with a white pizza, hence the name.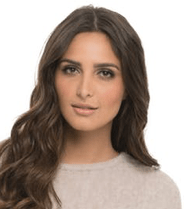 I'm a passionate about good wine and good cooking.
I like to keep me updated and share with my online friends my gastronomic knowledge.