Christmas means best wines. Get prepared for them!
It seems like it was only yesterday that we were saying the same thing for Christmas 2021. But now, we're only a couple of weeks away from the end of the year and Christmas 2022 is right on the horizon. We hope that you're ready for the holiday season and have all of the presents you need to enjoy the day.
With that said, let's turn our attention to wine.
The right bottle of wine can make all of the difference on Christmas Day. A beautiful wine can make your Christmas meal extra special. Plus, good wine is always important when you're celebrating with your friends and loved ones.
In this article, we look at some of the best wines to enjoy during Christmas 2022.
Prosecco
Let's begin with one of the best-known Italian wines: Prosecco.
Prosecco stands for Christmas. This famous Italian sparkling wine is ideal for sharing with friends during Christmas parties. Its fruity notes keep you refreshed during the long winter nights. In addition, it's accessible enough for you to serve at almost any party without worrying about other people finding the wine to be too complex.
Of course, that's not all that makes Prosecco the perfect Italian wine for Christmas 2022.
As a fairly light wine, Prosecco pairs well as an aperitif during your Christmas meal. Your guests can enjoy the wine without worrying about feeling full before the main course arrives. Prosecco also pairs well with many light dishes, such as many soups and bread, which makes it a staple at the dinner table.
You can't go wrong with a nice bottle of Prosecco! Make sure you have your personal cellar full of Prosecco bottles.
Ribolla Gialla
Until very recently, Ribolla Gialla was one of those native Italian grape varieties that weren't particularly well-known outside of Italy. And in truth, it's still not the most common white wine in the world. However, it's cropping up in more merchants' stores than ever before, making Christmas 2022 the perfect time to try it.
So, what makes this Italian wine so amazing?
The reason is that it offers notes of ripe apple and white peach, along with a refreshing citrus acidity. It is the best wine to accompany the hours following your meal when everybody feels completely full.
Further, this wine is a great alternative to Sauvignon Blanc and Chardonnay. If you want to try something new and unique, Ribolla Gialla is the right choice.
Albarossa
Let's dive into red grapes.
Let's begin with Albarossa. Albarossa is a great choice if you're looking for a new Italian red wine to try during Christmas holidays. This wine combines rarity and low price: this union makes this wine unique.
What is the Albarossa grape? It is a combination of Barbera and Nebbiolo, which are two of the most famous grapes in the Italian wine industry. Created in 1938, the grape still doesn't have wide circulation in Italy. Albarossa is a unique grape variety: In Italy there are only 10 hectares dedicated to Albarossa. If you want to look as a wine connoisseur, this grape variety is the best choice!
As mentioned before, the cost is low. But, remember, a low cost doesn't infer low quality. For instance, you can find a good bottle of Albarossa on the Xtrawine website for less than €20 to let you discover a wine that has many of the best qualities of both Nebbiolo and Barbera. In conclusion, this wine has red fruit notes that combine with an accessible finish to make this the perfect wine for enjoying alongside a rich Christmas meal. Cheers!
Bolgheri
Let's continue with the Super Tuscans.
The Super Tuscans have reputations for being some of the finest wines to emerge from Italy over the last 50 years. And in Bolgheri, we have a full-bodied Italian red wine that offers all of the best of Bordeaux at a far lower price.
This gorgeous wine has characteristic notes of cocoa, red fruits, damson, and plum, along with a slightly earthy tone that comes from the Tuscan herbs native to its terroir. Producers combine Bordeaux with 10% Sangiovese grapes, giving this wine just a hint of the Chianti Classico that served as its base.
Bolgheri is the perfect wine for a Christmas dinner, thanks to its warm spice undertones. The berry freshness helps to cut through rich meals, with the tannins helping to bring you back down to Earth. This wine is ideal for those who want to experience two truly classic grapes without spending much money.
Lambrusco
Everybody loves a good Christmas party. And if you feel like Prosecco may be a tad predictable, or simply want to be able to offer an alternative to those who don't love the most famous Italian sparkling wine, Red Lambrusco is the perfect drink.
This attractively packaged wine has a lower alcohol content than the other options on this list, making it ideal for drinking throughout the night without getting that heavy feeling that comes from having a glass or two too many.
It's also great for combining with finger foods, such as those served at parties, and is extremely easy to drink. If you have guests who don't typically drink Italian wine, Red Lambrusco is a perfect introduction. Its notes of currants and crunchy berries are beautifully sweet. Plus, the wine has just enough of a tannic quality for regular Italian wine drinkers to appreciate it.
Conclusion
We wanted to introduce you some of the best wines you can find at xtraWine. The above wines are the perfect match for your meals and to spend this festive time with your family, partner and friends. A glass of good wine always means good company.
Christmas 2022 with xtraWine
xtraWine will accompany you in these Christmas holidays. Each of the selections in our list is perfect for the occasion, with some being great choices for your meal while others are the perfect wines to serve at a party.
The only question now is where can you get these Italian wines?
At Xtrawine, we want to make even the rarest of Italian wines as accessible as possible. You'll find these wines, and many more, in our extensive collection.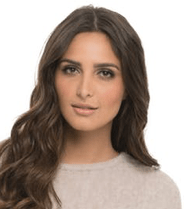 I'm a passionate about good wine and good cooking.
I like to keep me updated and share with my online friends my gastronomic knowledge.