One of the great things about the Italian wine industry is that there are so many regions that the DOC offers classification to. For those who aren't deeply entrenched in the industry, that means there's always something new to discover. If you go digging for a new Italian wine, you're always going to find something interesting if you head off the beaten path.
And that's exactly the sort of thing that we're going to look at with this review.
Hands up if you've heard of the Faro DOC!
It's okay if you haven't. When stacked up against the heavy hitters in the industry, Faro is one of those names that never seems to get mentioned.
But we're here to tell you that it should be. In fact, Faro DOC wines are absolutely worth spending your time and money on.
And you never know…you may just find yourself a wine that you'll fall in love with.
So which of the venerable Faro producers will we take a look at in this review?
There are several to choose from. But we can't help but feel that Le Casematte is the most deserving of our praise. Before looking at the wonderful wine that they produce, let's take a look at the history of the company.
The History
Unlike many of the company's that we've featured on the pages of xtraWine in the past, Le Casematte has a story that actually begins this century. In fact, the company has existed for just over a decade, having been founded in 2008.
The man behind it is named Gianfranco Sabbatino. An accountant in his old life, Gianfranco always had a deep passion for Italian wine. It was his dream to one day take control of his own vineyard so that he could explore his love of the vine.
In 2008, that dream became a reality. But it was not until Gianfranco enlisted help from an unexpected source that Le Casematte really started to make a name for itself. Soon after its founding, football superstar Andrea Barzagli decided to join the venture. As soon as Andrea took to the field, the company's story could begin being told in earnest.
It's Gianfranco's story that inspired he and so many others to fall in love with Le Casematte. For Gianfranco, the urge to start creating wines started in the 1990s. Assigned to work for a client in the winemaking industry, he fell in love with an industry that was a far cry away from the one that he'd spent his entire career in. The passion that winemakers show for the vine and their products was a far cry away from the dryness of working with numbers.
What started as an itch soon turned into a burning desire. With each passing year, Gianfranco become more restless in his work as an accountant. He wanted to make a change and finally, after discovering Le Casematte, he was able to make the leap.
Gianfranco likes to think of his business as a small venture built on a solid foundation and with strong walls. But if the quality of his wines are anything to go by, he's soon going to have to start creating extensions for that building.
He's worked hard to create a bold company that's capable of standing on its own two feet to create wines that shine a spotlight on an often-forgotten DOC. Gianfranco has a simple philosophy when it comes to his work – get it done.
It's that dedication to the task at hand that helps him to stake his place among the industry's elite. He's as determined to build a great business as he is to craft stunning wines. And when he sets his mind to a task, Gianfranco is not the sort of man to let anything stop him.
The remarkable growth of his company is proof of that. He's worked hard to forge a local identify that's still palatable to the masses. He also wants to reclaim his land of Sicily and turn it into a major player in the Italian wine industry once more.
With a great respect for the island's traditions, and the vines that date back over hundreds of years, Le Casematte innovates to ensure its wines stand the test of time.
Today, they work their hardest to make the most out of Faro, which is a wine that has a thousand-year history yet never seems to get mentioned with the more famous wines that have emerged from Italy.
Gianfranco and his team take every step possible to maintain their land and take care of the natural ecosystem. For them, part of this is ensuring that their vines have the room to grow and reach their full potential. As a result, yield quantity always comes second to quality.
But that's enough about this remarkable new player in the Italian wine industry. Let's take a look at one of the best wines to emerge from this producer in its short history.
The Le Casematte Faro 2016
Made up of a combination of Nero d'Avola, Nerello Cappuccio, Nerello Mascalese, and Nocera, you could argue that the Le Casematte Faro 2016 is something of a patchwork wine.
That undersells its distinct qualities though. If anything, the use of four grapes has created an extra challenge that Le Casematte more than meets.
This is a gorgeous still red wine that has the stunning ruby colouring that you'd expect from the very best of the wines to emerge from this region.
When brought to the nose, the distinct aroma of blueberries is complemented by an array of red fruits. This is a bouquet that will have you salivating long before your first sip. But if you hold off just a little longer, you'll also start to identify some interesting floral and spicy notes.
It becomes apparent just how perfectly balanced the wine is when you take your first sip. It's simply no wonder that it's earned 3 Bicchieri from Gambero Rosso and a 96/100 rating from our team, among many other accolades.
And it's available at a price that won't burn a hole in your wallet too!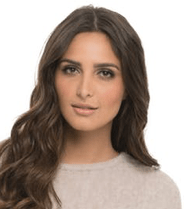 I'm a passionate about good wine and good cooking.
I like to keep me updated and share with my online friends my gastronomic knowledge.