As we all know, there are few things better than combining a great glass of Italian wine with the right type of food. But there are just so many culinary combinations for you to try out.
Of course, this means that there's plenty of room for experimentation. There aren't many greater joys than discovering a wine and food combination that really works. Especially when you weren't expecting it. Unfortunately, this experimentation can also lead to some culinary disasters. Combining a great dish with a great wine doesn't always have great results. If the pairing doesn't work well, you could end up ruining the meal. A powerful dish may completely overwhelm your wine. But a deep and complex wine can have the same effect on a lighter dish.
Some of you may need a little help to get things right. That's where we come in. Over the years, Xtrawine has delivered a number of recipes for tasty dishes, alongside a few wines that work really well with them. We're going to do it here again with a recipe from the Italian classic of shrimp risotto.
The Recipe
Risotto is one of those dishes that's purely Italian in nature. But it's also fairly easy to prepare. Here's what you'll need to make a great shrimp risotto.
The Ingredients
A couple of tablespoons of olive oil, ideally extra virgin
Six cups of chicken broth
Two separate tablespoons of butter
A pinch of shredded saffron
A minced clove of garlic
Half a cup of chopped onion
A half cup of dry white wine
One and a half cups of a short and starchy rice. Arborio and Carnaroli are both good choices.
One pound of jumbo shrimp, which you should peel and devein before starting to cook
A quarter cup of fresh chopped parsley
A quarter cup of grated Parmesan cheese
Some salt and pepper for seasoning
With your ingredients prepared, you're ready to start cooking. Here are the steps for you to follow:
Step 1 – Pour your chicken broth into a medium-sized saucepan and bring it to a simmer on a medium flame. Once it reaches that point, stir your pinch of saffron into the broth and allow the mixture to keep cooking on a medium-low flame.
Step 2 – In a separate pan, heat your olive oil alongside a tablespoon of your butter over a medium flame. Add your garlic and onion into the mix and keep stirring them until they're tender. This should take about two minutes.
Step 3 – Put your rice into the pan and add a little salt and pepper for seasoning. Keep stirring the mixture so that you coat the rice grains in onions and fat. You should also notice that your rice starts turning somewhat translucent.
Step 4 – Add your white wine to the pan and keep stirring until your rice absorbs it. After that, take a cup of your hot broth to the mix and allow it to simmer in the pan while you stir. The rice will absorb the broth, after which you should add another half cup of broth. Keep doing this until you have about a cup of broth left in the saucepan. The entire process should take about 18 minutes.
Step 5 – The rice should be close to done and will have a creamier texture. Now, add your shrimp to the mix alongside another half-cup of broth. Keep stirring until your shrimp is close to being cooked. This should take about four minutes.
Step 6 – Add the last half-cup of brother to the mix, alongside a touch more liquid if the rice and shrimp doesn't seem loose enough.
Step 7 – Remove the pan from the heat and add your final tablespoon of butter, along with your grated Parmesan cheese. Stir it all together and give the mixture a quick taste. Add seasoning where appropriate, alongside a little more liquid if you haven't achieved the texture that you're looking for.
All that's left is to serve it up. You can put it into a large bowl and have people take out their portions as they see fit, or you can serve it into individual bowls. A touch more grated Parmesan alongside a little Parsley adds a touch of seasoning.
Now, all you need is a little wine to go along with the dish. Here are a few great choices.
Chardonnay
A lot of people argue about whether red or white wine works best with a shrimp or seafood risotto. We lean more towards the white wine side of the argument, but you can certainly find great combinations on both sides.
Chardonnay is our pick of the bunch when it comes with Italian white wines to pair with this dish. It has enough texture to complement the richer flavours that come from the shrimp and the chicken broth, without being so powerful that it completely overwhelms the rice. Chardonnay is a lighter wine too, which makes it perfect when serving this dish as a light dinner. Of course, there are plenty of Italian wines out there that use Chardonnay quite heavily, so you have some room for experimentation.
Sauvignon Blanc
Again, we're sticking with the white side of the spectrum with our second and final choice. Sauvignon Blanc tends to have a little more lightness than Chardonnay, plus you'll enjoy a little more acidity. This makes it a better choice for those who prefer to avoid heaviness in their wine and food combinations.
Sauvignon Blanc is also has a touch more range when it comes to the flavours that you might get out of it. As a result, you can experiment with different bottles of the wine and enjoy a different experience each time that you cook.
The Final Word
Of course, our wine choices are not absolute. In the end, it all comes down to your personal taste. Still, we think this should give you a good starting point when it comes to combining a wine with a shrimp risotto.
So, what do you think? Do you have any other combinations that you think would work well? Let us know in the comments section below.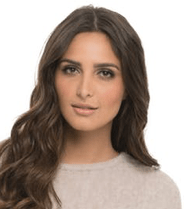 I'm a passionate about good wine and good cooking.
I like to keep me updated and share with my online friends my gastronomic knowledge.