Italian red wine and chocolate.
Is there any more beautiful combination of words in the English language?
If you want to enjoy a luxurious night in after a tough day at work, these are the go-to food and drink for the occasion. If you want to give your guests a delightful dessert after a tasty meal, wine and chocolate fit the bill.
There's probably no situation in the world that you can't make better by adding a little red wine and chocolate into the mix.
And then there's all of that variety! You don't need us to tell you that there are literally hundreds of red wines for you to try from producers all over Italy. But when you combine that with the many makes and types of chocolate you really do have the potential for some interesting combinations.
And of course, the leading producers of both tend to be artists as much as they are food and drink manufacturers. A lot of work goes into making great red wine and great chocolate. Every producer has their own recipe and processes that they keep hidden from everybody else.
What we're saying is that red wine and chocolate go together extremely well.
Now, what if you add cake into the mix?
We can hear some of you salivating at the thought from here. That's why the Xtrawine team have come up with a special treat for you this week.
We're going to share a stunning recipe for a red wine and chocolate cake that you absolutely have to try.
The Recipe
All credit for this recipe goes to the team at Pretty Simple Sweet, who've managed to not only create a tasty cake, but also make the steps for preparing it as simple as they could possibly be.
Before we get started, we will say that this is a cake that's best prepared the evening before a meal. While you can certainly eat it almost immediately after baking it, there's a special quality that seems to get unlocked if you leave it for a day or two before eating.
Of course, the choice is up to you. That's just our opinion on the cake. Now, let's jump straight into the ingredients that you need to make it.
The Ingredients
There's a pretty heady list of ingredients required for making this cake. It's best to measure all of these out before you starting the actual baking process. Doing so means that you always have whatever you need to hand and that you don't have to waste time trying to measure out ingredients during the preparation.
Here's what you need:
A teaspoon of baking soda
One and a half cups of flour
Half a teaspoon of salt
About three-quarters of a cup of cocoa powder (unsweetened)
A cup of softened butter (unsalted)
Half a teaspoon of cinnamon (ground)
Half a cup of brown sugar
One and a quarter cups of granulated sugar
Two teaspoons of vanilla extract
A couple of large eggs
A cup and a quarter of the red wine of your choice. It's best to go with a dry option for this recipe.
The Method
We mentioned that this is a simple recipe to follow. However, as with all cake recipes, you will still need to dedicate a fair amount of time to the mixing and baking that's required.
All told, the recipe should take about an hour or so to make. Thankfully, most of that time you'll spend just waiting for the cake to bake. The biggest difficult you have is resisting the temptations to pull it out of the oven early when the aroma starts to caress your nostrils.
Ready to get started? Here are the simple steps that you need to follow.
Step 1
Preheat your over to 180 degrees Celsius (350 degrees Fahrenheit). While you wait, grab a 12-cup cake pan and apply a coating of grease.
Step 2
As the oven continues to heat up, use a sieve to sift your flour into a medium bowl. Do the same with your cinnamon, salt, cocoa powder, and baking powder.
You won't be mixing any of this up yet. So for now, just set it aside ready for use in a little while.
Step 3
Now, you want to grab another bowl. Pour your sugar into the bowl along with all of your butter. Mix the ingredients together for about four minutes, or for as long as it takes for the mixture to take on a light and fluffy texture.
Once you're at that stage, crack one of the eggs into the bowl and beat it in until it combines with the mixture. Then, do the same with the second egg.
Now, add your vanilla extract and beat it into the mixture.
Finally, it's time to start adding your flour mixture and your red wine.
First, add about a third of the flour mixture and beat well until it combines. Then add half of your red wine and repeat the beating. Add another third of the flow and beat, then the rest of the wine and beat, before finishing with the last of the flour mixture. Each time, you should beat the mixture until all of the ingredients combine. However, it's important to avoid overmixing.
Step 4
Finally, it's time to get to the baking.
Scrape the mixture into the pan that you prepared earlier. Smooth the top of the batter to ensure the cakes don't get any lumps.
Now, pop them into the oven and leave them to bake for about 45 minutes. You'll know that they're ready if you can insert a toothpick into the centre and it comes out completely clean.
Remove the cakes from the oven and leave them to cool for about 10 minutes on a wire rack. Then, turn the rack out and allow the cakes to cool to room temperature.
Dust the cakes with a little powdered sugar and they're ready to serve. Of course, we recommend chilling them for a day or two before serving.
The Final Word
There's nothing quite like combining so many wonderful things into an even better whole. Cake, chocolate, and Italian red wine.
What more could you ask for?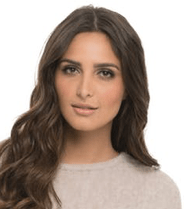 I'm a passionate about good wine and good cooking.
I like to keep me updated and share with my online friends my gastronomic knowledge.