Britain may not want to be a part of the EU anymore but there's one thing that even they can't deny…
They love Italian wines.
For decades, the British appetite for wines of all types has been growing. Formerly a nation that preferred beer above all else, there's now a definite surge to the more refined wine landscape amongst the British public.
If you go to any supermarket, you'll see row after row of wines from all over Europe and South America. The Brits simply can't get enough of the stuff.
And it's that love of wine that we've decided to focus on in this article. We're going to hone in on the top sellers in Britain so that you know what's proving popular in Queen Elizabeth's country.
Just a quick note before we get started…
The wines in this list won't necessarily all come from Italy. British tastes expand all over the globe after all. But what you will find is that you can grab a bottle of almost all of these types of wine in the Xtrawine store. So, if you want to drink like a British wine lover, this is your opportunity.
Now, on with the list.
Wine #1 – Prosecco
We don't need to tell you just how much British people love Prosecco.
Over the last decade or so, this Italian sparkling white wine has established itself as the first choice for millions of Brits. Year on year, we generally see growth in Prosecco's sales numbers. And even in recent years, where that growth has slowed somewhat, Prosecco still sits at the top of the pile when it comes to the Italian wines that British people love most.
There are plenty of reasons for this.
Of course, quality plays a role. Prosecco is the most renowned sparkling wine to come out of Italy, with many seeing it as the most direct competitor to Champagne in terms of quality.
However, price is also a key factor.
A British person can grab a bottle of Prosecco for as little as £10 and have drinks for the night.
That combination of quality and affordability is a winning one for the UK and we don't see Prosecco getting knocked off its lofty perch anytime soon.
Wine #2 – Cabernet Sauvignon
Crossing over to French wines, we have the incomparable Cabernet Sauvignon.
But interestingly, it's not a French version of the wine that's setting tongues wagging in the UK. Instead, it's a version created by Serbian producer Laszlo Boni that seems to be all the rage in the UK this year.
That version may not be in our store but, at a general level, Cabernet Sauvignon is such a well-used grape that you can find it in many Italian wines, as well as French and, apparently, Serbian ones.
Our personal recommendation is the Felsina Maestro Raro Cabernet Sauvignon 2017, which our team gave a 94/100 rating. Hailing from Tuscany, it carries the IGT label and is an amazing example of what Italian producers can do with a traditionally French grape.
Wine #3 – Sauvignon Blanc
Go to any bar in the UK, wine bar or otherwise, and you're sure to see Sauvignon Blanc on the menu. When it comes to white wines, it's one of the favourites in Britain.
The same goes for the supermarkets too.
And it's no surprise as the refreshing lilt of this wine makes it a perfect choice for the summer.
And if a British person isn't too keen on Sauvignon Blanc, there's another white wine variety that follows hot on its heels…
Wine #4 – Chardonnay
Much like Sauvignon Blanc, you will find this white wine in practically every single English bar or pub.
And much like Sauvignon Blanc, we believe it's the sharp and acidic taste that makes Chardonnay so popular with the Brits. It's simple another perfect summer wine and the hints of citrus found within are likely another reason for its continually growing popularity.
In fact, we're seeing a pretty clear trend here. Prosecco, Sauvignon Blanc, and Chardonnay are all great wines for the summer. Perhaps it's the case that the Brits really want to make the most of the few warm days that they get every year!
Wine #5 – Pinot Noir
Coming back to red wine varieties, we have Pinot Noir snapping on the heels of the slightly preferred Sauvignon Blanc.
Pinot Noir is such a beloved wine the world over because it's among the most versatile reds. It complements almost any dish that you can think of and it's the perfect wine to introduce somebody too if they're new to red wines.
Still bold and flavourful, Pinot Noir is also an accessible wine that's a true pleasure to drink. It's no wonder the Brits love it so much.
Wine #6 – Champagne
Finally, we come to the only wine on this list that is definitely not Italian!
Of course, Champagne is one of the most revered wines to come out of France and its quality is right up there at the top when it comes to sparkling white wines.
It just so happens that it comes second place to Prosecco with the Brits.
We think that price plays a clear role here, as it's a lot easier to get your hands on Prosecco than Champagne in the UK. In fact, heading into a supermarket will see the clear difference on display. A bottle of Moet will cost £30 while a good bottle of Prosecco will cost as little as £10 to £15.
Still, Champagne is the drink for celebrations and it's clear that Brits love to drink it whenever they get the chance.
The Final Word
Every single one of these wine varieties is available in the Xtrawine store. And what's more, you can grab all of them from a wide variety of producers, both Italian and otherwise.
So why not take a cue from the Brits.
Indulge in these six types of wine and we're sure you'll enjoy the week ahead!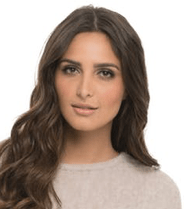 I'm a passionate about good wine and good cooking.
I like to keep me updated and share with my online friends my gastronomic knowledge.