With the world finally starting to open up again, you may be in the process of arranging a trip to Italy.
It's been a long time coming, both for you and the Italian people that love to welcome visitors to this spectacular country.
But as you're planning you're trip, we encourage you to think beyond the many gorgeous cities that sit on the Italian mainland. Of course, the likes of Venice, Rome, Milan, and Florence are all stunning locations to visit. But our constant focus on these gorgeous places means we often miss out on one of the most beautiful aspects of Italy.
It's many beautiful islands.
In this article, we're going to look at some of the country's most gorgeous islands. If you want to soak up some history while enjoying some amazing Italian wine and food, these are the islands you should visit during your trip.
Levanzo
A tiny island located just to the west of Sicily, Levanzo is a stunning island thanks to the many ancient caves that still dot its coastline. Exploring these caves will bring you face to face with some gorgeous Neolithic cave paintings, with Grotta del Genovese, in particular, providing a wonderful insight into the early development of humanity.
Guided tours provide you with all of the context you'll ever need for these historical marvels. However, it's the gorgeous coastal town itself that is the true highlight. Surrounding Levanzo's port is row after row of gorgeous whitewashed houses. And the particular adventurous may be interested to know that an ancient Roman shipwreck sits just outside of the island. Divers are able to explore this wreckage with the help of guides.
Being so close to Sicily, it should be no surprise that Levanzo offers many of the gorgeous Italian wines that come from its more famous island cousin. Combine those with the many stunning seafood dishes available on the island and you have a magical experience that you can reach with just a short ferry ride from the mainland.
Ischia
With its stunning ancient fortifications, Ischia is the perfect Italian island to visit if you're a history buff. Lying inside the Gulf of Naples, you can easily catch a ferry from this famous Italian island. But far beyond the historical wonders, Ischia is also a place of natural beauty.
A volcanic island, Ischia has many geographical features that make it unique. It's also home to Negombo Park, which is a hydrothermal park that offers tourists a wonderful place to spend the day.
And just as we saw with Levanzo, Ischia offers plenty for divers to explore. Only this time, you won't be seeing an old Roman ship underwater. Instead, you'll explore the stunning Roman ruins that used to be a part of this ancient island.
Sardinia
Italian white wine lovers will want to visit Sardinia simply because its volcanic soil gives us the stunning Vermentino. Every year, producers work hard to create this gorgeous and refreshing wine, which offers fruity notes of apple, lime, and grapefruit alongside more floral notes of daffodil. Interestingly, the wine comes in two distinct varieties, with one being creamy and rich while the other is lighter and more refreshing.
There are few things better than lounging on a gorgeous Sardinian beach as you sip a Vermentino.
And that brings us to the other reason you should visit Sardinia…
Its beaches.
The stunning white sands of Sardinia's many beaches are a true joy to behold, as are the clear blue waters of the sea that greets those beaches. Adventurers will also want to spend time exploring the many unique rock formations that dot the Sardinian coast, as they create an interesting patchwork of colours that break up the endless blue.
Panarea
As a whole, the Aeolian islands are worth exploring as each offers something unique and interesting. However, if we're going to highlight just one then it has to be the stunning Panarea.
A favourite location of Milan's glitterati, Panarea has developed something of a reputation as a party island in recent years. Each summer, its port fills up with gorgeous yachts as the rich and famous gather to soak up the sun, enjoy wonderful food, and drink more than their fair share of Italian wine.
Interestingly, Panarea doesn't have the most picturesque beaches in the Aeolian islands. However, it does feature plenty of rocky inlets, as well as its fair share of jumping-off points for those who want to get their adrenaline pumping with a deep dive into the waters that surround the island.
There is an air of exclusivity to Panarea that may make it feel inaccessible at times. But there's no denying the party atmosphere the island encourages.
Stromboli
Okay, so we couldn't limit ourselves to just one of the Aeolian islands…
Still, Stromboli makes our list because it is one of the most unique islands that Italy has to offer. And this uniqueness does not come from the island having a gorgeous port of offering an array of gorgeous Italian wines.
Instead, Stromboli is unique because it is an active volcano.
As such, this is an island that you visit, rather than stay on.
There are few sights more stunning than the smoke rising from the top of the amazing volcano that looms over the small port town of Stromboli. It's an incredible sight to see, especially at night if you take a boat out to the gorgeous Sciara del Fuoco.
If you're feeling really adventurous, you can even climb up the volcano. Of course, you should always do this with the local guides, who will inform you on how to climb safely, what you need to avoid, and what makes this volcano such a stunning sight in the first place.
The Final Word
And that is just a small selection of the stunning islands that dot the Italian coast. Each of our choices has something unique to offer, from breathtaking natural scenery to stunning Italian wines and food.
So, think about these islands the next time you're planning a trip to Italy.
They may just offer something a little different to the cities that most tourists are drawn to.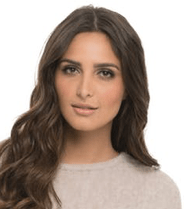 I'm a passionate about good wine and good cooking.
I like to keep me updated and share with my online friends my gastronomic knowledge.