Chardonnay seems like one of those wines that you can find everywhere. That's especially the case in the UK, where every single bar seems to serve a vintage (alongside Sauvignon Blanc and Pinot Grigio).
This is by no means a bad thing. In fact, it's an indication of just how beloved the grape is. In fact, some would argue that it's the most popular grape variety of all time. It's certainly one of the most widely-grown, as its constant place on top 10 lists that look at the most used grapes can testify.
However, all of this creates a problem for Italian wine producers who wish to use Chardonnay…
How do you make your wine stand out from the many other Chardonnays that are on the market?
It's a question that not all producers have a definitive answer to. However, the Italian wine producer that we're going to profile here certainly seems to have found a way to make their Chardonnay unique.
Inama is a simple winery that focuses on producing quality vintages year after year.
In this review, we're going to take a closer look at their 2018 Chardonnay. But before we do, let's shine a spotlight on the company itself.
The Story of Inama
Though Inama has existed for about 50 years, the story behind the company extends back to the 1940s.
In fact, it was in 1948 that Giuseppe Inama started his career as an enologist. So began a lifelong love affair with the vine. For about two decades, Giuseppe plied his trade under the stewardship of other companies. As those businesses utilised his talents, the Inama founder developed his knowledge of wines and prepared himself to start his own company.
Those preparations culminated in the purchase of Giuseppe's very own vineyard. Based in Monte Foscarino, this small patch of land would afford him the opportunity to leverage his extensive knowledge to his own benefit, rather than that of other wine companies.
Many a company lost the mind behind some of their best wines. However, this was the perfect opportunity for Giuseppe to showcase why he was so respected prior to striking out on his own.
For the next 25 years, Giuseppe worked tirelessly to produce wines that appealed to both the domestic and international markets. He also began raising a family, which is when his new dream of turning his company into a family-run affair was born.
That dream came to fruition in 1991, when his son Stefano entered the company.
Taking over from the ageing Giuseppe, Stefano brought his own brand of innovation to Inama. In particular, he introduced the Vulcaia Fumé label, with the company's Soave following soon after. It was clear that expansion was on the mind of Stefano and he was keen to build on the legacy that his father had created.
1992 saw Inama introduce Vigneti di Foscarino Soave Classico Superiore, which further established it as a winemaker to watch out for. And it was only four years after this that the company expanded production to its new territory in the Berici Hills.
Now, Stefano turned his attention to Italian red wines, starting with their Carmenere. For the rest of the decade, the company focused on establishing itself as a red wine producer, further gaining the respect of the Italian wine industry in the process.
With a wide variety of wines under its belt than ever, Inama entered the 2000s in a very strong position. And over the course of almost a decade, they worked on honing their craft and producing wines that just seemed to improve in quality with each passing year.
This culminated in the production of its Oratorio di San Lorenzo, which has the honour of being the first wine of its type to receive the DOC label of Colli Berici Carmenere Riserva.
All of the company's hard work had resulted in it creating an entirely new DOC classification, which is something that very few other producers can claim to have accomplished.
In the years that followed, the company has continued expansion. The purchase of the Villa del Ferro Lazzarini vineyards has led to it reintroducing the Campo del Lago merlot wine to the masses.
And the dedication to family within the winey continues as Matteo Inama, who is Stefano's son, entered the fray in 2010. He was soon joined by Alessio and Luca Inama. Together, the three hope to build upon Stefano's legacy in much the same way that he did for his father.
While we praise Inama for its continued exploration and revolutionising of Italian red wine, it is one of the company's white wines that we wish to focus on here. As we mentioned at the top of the article, it's time to take a look at a Chardonnay that somehow manages to stand out from the crowd…
Inama Chardonnay 2018
From the moment that you open the bottle, you will sense that the Inama Chardonnay is a true representation of the territory from which it came. There's just something a little different about this take on a classic wine that makes immediately grab your attention.
The light yellow colouring show that it's been well matured, though there is potential for a further five years of ageing.
However, it's the bouquet that will surely knock your socks off. It is among the most intense bouquets that we've experienced from a Chardonnay, with the notes of apple and citrus being particularly appealing. In fact, it's so powerful that it has a refreshing effect before you've even taken your first sip of the wine.
To the taste, that refreshing nature hits you with full force. This is the perfect wine to enjoy in the hot summer sun when the heat ha drained you of your energy. But as we approach winter, we see this wine as one that can spark some more life into you as the days get darker.
The xtraWine team was certainly impressed with this wine, which led to them granting it an 88/100 score. And for less than €13, this is a wine that's worthy of a place in anybody's collection.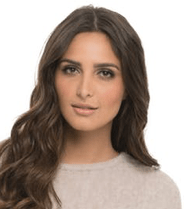 I'm a passionate about good wine and good cooking.
I like to keep me updated and share with my online friends my gastronomic knowledge.