What is it that makes a great Italian wine stand out from the others?
Some will tell you that it's all about the terroir. A great wine becomes great thanks to the land in which the grapes grow. Others will tell you that it's the producer and their masterful abilities to blend different grapes together to craft a wine. And yet others will tell you that it's all about the grapes themselves and how they're grown and harvested.
None of these are wrong.
But for us, a great Italian wine is one that suits the tastes of the person who's drinking it. Yes, that may seem like a simplistic description. But ultimately, what makes a wine amazing is what you get out of it.
Some may prefer acidic wines that prompt them into taking action. Others may prefer mellower wines that help them to unwind after a difficult day. And yet others may prefer wines that indulge their sweet tooths and have a richness that other wines don't have.
Ultimately, a large part of what makes a wine great comes down to what the consumer wants out of their wine!
In this article, we're going to focus on two groups – the people who enjoy acidic wines and those who want a little more sweetness in their lives. Each of the wines we recommend will fulfill your craving.
The Acidic Wines
It would be easy to put together a list of great Italian white wines here and call it a day. After all, it's white wines that we all know come with higher acidity. They're the ones that you drink to refresh yourself during a warm summer's day. And it's the citrus notes in many of these wines that make them so popular.
But we've decided to take a different approach.
Instead of pulling recommendations from the multitude of Italian white wines out there, we're going to focus on a few of the acidic reds that you should try. And we'll start with the Cannonau di Sardegna DOC.
This gorgeous example of Italian red wine typically comes with a high alcohol content, which feeds into the acidity on display. The gorgeous garnet colouring makes it extremely inviting and the first sip reveals a wine that roars into action from the moment that it touches your tongue. But don't for a second make the mistake of thinking that this wine is out of balance. In fact, it achieves practically perfect harmony between acids and tannings, creating a drinking experience that it ideal for somebody who's new to red wines. Interesting notes of cherries and menthol are what you'll notice at first, though it's the herbal notes that lie behind the dominant ones that tie everything together. This is a wine that demands attention and you'll easily finish your glass without even realising how quickly you're drinking.
The Carso-Kras DOC is another phenomenal example of an Italian red wine that offers high acidity. Made using the Terrano grape, the wine has a strong mineral taste to it and an acidity that some have described as "almost painful". We think that this is a bit of a misnomer though, as it detracts away from how delicious this wine truly it. The gorgeous combination of raspberry and blueberry flavours bounce effortlessly off violet and spicy notes. And while this is certainly a more acidic wine than you're used to if you prefer reds, it does have some mild tannins that help to keep the acidity in check. While perhaps not as balanced as our previous example, it's still a very drinkable wine that offers something new to those used to the mellow reds that we often think of when talking about Italian wine.
A Little Bit of the Sweet Stuff
Of course, we could write for pages about Italian wines that offer high acidity. However, the two we've recommended above each give you something a little different. They're also ideal for those who want some acidity in their lives but would prefer to stick to reds instead of whites.
But what if you have a sweet tooth?
Again, there are plenty of Italian wines that offer something for those with richer tastes. And which better one to start with than the Moscato d'Asti? Hailing from the Piedmont region, this is likely the wine that most think of when asked for an example of sweetness from the Italian industry. It's bright yellow colouring becomes more golden as it ages. But it's the delightful mix of tropical fruits, floral notes, and peach that make it stand out.
From the most popular of Italian sweet wines, we move to one of the rarest. Picolit is one of those wines that many speak about in hushed tones, to the point where you can consider yourself fortunate if you manage to find a bottle. This isn't because the wine isn't in demand. Instead, the small number of producers who make this wine produce it in such limited quantities that it has almost become legendary. That lower quantity is the result of a genetic disease in the vine that destroys many of the grapes before they mature. The few left over go into this sweetest of wines, though you can expect to pay a pretty penny to get your hands on some.
The Final Word
In approaching this article, we didn't want to go for the more obvious choices out there, for the most part. There are many Italian white wines we could have featured, though everybody already knows about their high acidity. By the same token, we could have focused on fortified wines when talking about the sweeter side of the spectrum, though this would have been just as obvious as talking about white wines for acidity.
Instead, we've tried to offer up a few unexpected wines in this article, coupled with one that you probably saw coming. No matter what your personal tastes may be, you will surely find something to suit them in the Xtrawine store.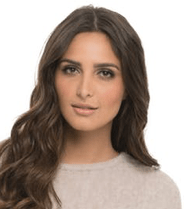 I'm a passionate about good wine and good cooking.
I like to keep me updated and share with my online friends my gastronomic knowledge.