We don't typically see Germany as a big wine loving country. And honestly, we're not exactly sure why. We think it's likely because there's this stereotype about Germans being big beer lovers.
Well, it's not a stereotype exactly.
After all, there's no denying that Germans love their beer. Anybody who's ever taken part in an Oktoberfest celebration can tell you that. The size of those beer glasses tell you there's a definite affinity there.
But let's come back to the subject of wine.
What you may not realise is that the Germans have a deeper love of it than you may think. They buy millions of bottles of French, Spanish, and Italian wines every single year. And what's more, they have a thriving wine industry of their own that's producing plenty of amazing vintages.
Do you want to know how deep Germany's love for wine runs?
In 2014, Decanter magazine reported on some findings by Vinexpo. They predicted that Germany was on track to overtake Italy itself as one the third largest wine consuming nation in the world in just 4 years.
That's astonishing news!
According to the report, 2018 saw Germany drink 3.3 billion bottles of wine, which is about 20 million more than the Italians managed.
So, it's clear that wine is more popular in Germany than many of us realise. And it's this that's prompted us to take a closer look at Germany's own wines.
The result?
An article that shares the big things that you need to know about German wine.
Germany Has a Surprising Impact on Italian Wines
Have you ever enjoyed a wine from the Friuli region of Italy before? The region creates some truly stunning Italian wines, many of which used the Riesling grape.
And therein lies the German influence.
Riesling may be the single most popular German grape in the world. And yet here it is, finding its way into a host of Italian wines.
What gives?
It all comes down to changing borders over time. Right up until the early 20th century, the region that we know as Friuli was under the control of the Austrian empire. And with Austria being such a close country to Germany, it's perhaps no surprise that some German grapes made the trip into the region.
The direct Germanic influence may be no more but that doesn't change the fact that those in Friuli love their Riesling!
Germany Has a Deep Winemaking History
How is it that so few people see Germany as the true powerhouse of winemaking that it really is.
If we look back through history, we can see that the country has been producing wines for around 2000 years.
And this time, we can see a somewhat Italian influence at play here. For example, there's a wine cellar in Mosel that dates all the way back to 330AD. How did that cellar get there? The Roman Empire controlled the territory during this time and brought their love of winemaking to it.
There are also records that show that Emperor Charlemagne of the Holy Roman Empire played a big role in the growth of viticulture in the country.
What we see here is an interesting pattern of influence between the German and Italian winemaking industries. While Germany introduced the Riesling grape to some Italian regions, Italy essentially introduced the entire concept of having a wine industry to Germany.
And with 2000 years of winemaking under its belt, it's perhaps no surprise that Germany has overtaken Italy in terms of pure consumption.
Germany Produces Tons of Wine Today
The numbers show us that Germany comes in at number 8 when it comes to wine production. That puts it right up there with heavy hitters, like Spain, Italy, France and the United States.
About 60% of the country's wine production is focused along the River Rhine, which offers plenty of fertile land for winemakers. However, there are a total of 13 wine regions in the country, with some stretching right up to its borders with Switzerland.
Of course, these 13 regions pale in comparison to the dozens that you will find in Italy. And this also means that there's not quite as much variety to find in German wines as there is in Italian wines. Still, the country is up there in terms of sheer volume produced, as well as volume confused. That means the winemakers in Germany must be doing something right!
Germany Has a Wine Queen!
Every wine producing country has organisations, and even individuals, who go out and represent their countries interests in other markets.
But we can think of only Germany that has its own wine queen.
The idea comes from the German Wine Institute, which is somewhat equivalent to the DOC over in Italy. Every year, the 13 German wine regions elect their candidates, who all go into a pool of people that the institute selects from to be the industry's queen. Each candidate is somebody who's shown a strong commitment to German wine and a desire to promote it all over the world.
Over the years, a 70-member jury has elected everybody from press members and politicians to notable industry professionals to the role. The elected queen spends about 250 days of the year on the road and promoting German wine interests. What's more, she even has her own princesses, who are made up of some of the year's failed candidates.
The Final Word
That last one really surprised us! We had no idea that German elects its own wine queen before we started researching this article.
Of course, now we know we definitely want the Italian wine industry to create its own little monarchy.
But the biggest takeaway from this article is that the German wine industry is much larger than you might think. Whether it's drinking or making, Germany lands in the top ten for wine throughout the world.
We're looking forward to what it will produce in the future, as well as the potential for Italian wines to make further inroads into the country.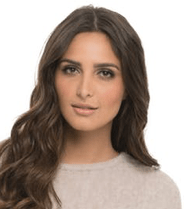 I'm a passionate about good wine and good cooking.
I like to keep me updated and share with my online friends my gastronomic knowledge.