2016 has been over for a couple of days now, which means Italian wine producers are going to be looking towards the future and the promise of the New Year. Hopefully, 2017 will be an even better period for the industry than 2016 proved to be, but it is crucial for producers to prepare for coming trends and any climate issues they need to be aware of to ensure their harvests are as fruitful as possible as we approach the end of this new year.
So that begs the question of what the early information suggests the wine industry will look like throughout 2017. Here we will look at a few key issues that we think will influence the market, particularly in Italy, throughout the coming year.
Continued Expansion Into Asia
If you have been keeping up with the Xtrawine blog you will likely have already noticed that we have covered the Italian wine industries expansion into new territories, such as China and India, on a number of occasions.
At the time of writing, Italy actually lags behind a number of the most prominent wine producing countries when it comes to expansion into these regions. However, that is also something that many of the country's foremost producers are looking to remedy. That's why 2017 is likely to see a focusing of those efforts so that the industry continues to firm its grip on the Asian markets and explore new avenues for the product.
For the time being, it seems like red wine producers are likely to find more success. However, as these emerging markets become more educated and passionate about the wines they drink, it is likely that the path will become wider, allowing for many other producers to expand into those territories.
The Onward March of Prosecco
If there is one wine that can be considered to be the star performer of the 21st century so far, it really has to be Prosecco. This most enchanting of Italian sparkling white wines has really made a name for itself since the turn of the millennium, particularly in countries like Britain where it is now the most popular wine of all.
We don't see 2017 being any different for Prosecco, especially as new markets continue to emerge and discover the joys of the drink. There are still rumblings, as there have been for the last few years, that producers will struggle to create the amount of Prosecco that this large demand requires, but thus far we have seen them rise to the occasion and we believe that they will do so again.
Still, it always helps to have a little more, so 2017 may see the rise of a couple of new producers or some existing producers redoubling their efforts and expanding their vineyards to cope with that ever-increasing demand.
Delivering More Information
The Internet has proven to be an enormously useful resource for winemakers, as it has allowed them to talk more about what they do, offer information about their products that leave readers feeling more educated and sell their products online to people who may otherwise have had no other way to access them.
There is always more to do though and there are many manufacturers, particularly those working on a smaller scale, that have not taken advantage of everything the Internet has to offer them when it comes to advertising their products and, perhaps even more importantly, telling their stories.
See, the Internet offers wine producers the chance to control their branding and talk about what rally sets them apart from the competition. In 2017, we believe that many Italian producers will start taking better advantage of these tools to gain the recognition they deserve. After all, always remember that consumers are often interested in the stories behind the wines they drink. If they weren't the wine tourism industry would not have grown to reach the size it is now.
Climate Issues
As we all know, the climate can often play a rather large part in how well the Italian wine industry does, and a lot of scientists have come out to say that 2016 has been the hottest year in recorded industry.
There is no way that this can't have had an effect on some producers, particularly those who grow grapes that thrive more in wetter conditions. As such, this continued change in climate is likely to signal a slight shift to the point where producers who grow grapes that thrive in warmer conditions start to harvest more, whereas those who don't may end up harvesting less.
It's a trend that is still fairly early in the making and we don't see it making a massive effect in 2017. Still, it may be something that a number of producers need to gear up for to ensure they aren't caught out later on down the line.
Italy Stays Top
In 2015, Italy managed to overtake France as the top winemaking country in the entire world. There are many reasons for why this happened, including poorer harvests in France, the continued popularity of major Italian wines, like Prosecco and a variety of others.
The trick for the Italian industry now is managing to maintain that advantage throughout 2017. The expansion into Asia that we mentioned at the top of the article is going to play an important part in this, as Italy is still playing catch up there in many regards. If producers can gain a little ground on those who got in early, we may see Italy start to surge even further ahead when it comes to global popularity.
Whatever the case, there has literally been no other time in history that has been better for wine enthusiasts. Today, you can use the Internet to access any wines that you want and there are literally thousands of producers in Italy making exceptional wines each and every year. The team at Xtrawine will endeavour to bring you the best of the best throughout 2017 and hopefully this will become another banner year for the wine industry.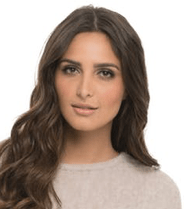 I'm a passionate about good wine and good cooking.
I like to keep me updated and share with my online friends my gastronomic knowledge.