Here at Xtrawine we want to make sure that you have the best possible choice of wines, not only from Italy but from all around the world. We have an unrivalled stock of red, white and sparkling wines the likes of which no other online store is able to compete against.
As such, we want to promote the many virtues of the great Italian wines that we have in stock, so here we will be looking at just a few of the many reasons that you should be drinking Italian white wine.
Variety
At this moment in time there are 350 grapes recognised by the DOC as being usable in the creation of Italian white wine, with another 500 being used in non-DOC regulated vintages. These grapes are grown by literally thousands of winemakers, from individuals through to enormous, multinational businesses.
The point is that there is a lot of variety in Italian white wine. No two wines are ever going to be alike, assuming they come from a different winemaker, which is one of the many joys of the industry. You can always find something else that will suit your individual tastes.
Simply use our website to filter through the drinks that don't already appeal to you, and you will still be able to create a list of dozens, if not hundreds, of wines that are worth a try.
History
The history of Italian winemaking stretches back as far as the eras of the Ancient Greeks and Etruscans and, while methods used have evolved since those days, in some cases the ideas first brought to prominence by those civilisations have had some influence on the wine production of today. For a start, without those early adopters of this wonderful drink, the foundations of the Italian wine industry may never have been laid. After all, the Greeks had their very own god of wine.
Of course, that history also includes the Roman Empire, who were the first civilisation to truly realise the potential of wine as both a domestic commodity and an international export. However, the oldest existing winemakers in the country today will often be able to more accurately trace their roots back to the Renaissance period.
History doesn't make the winemaker of course, and it can most certainly be argued that the newer winemakers of the present day are simply creating the newest chapters in Italian white wines already illustrious history, but to get a true sense of what helped build the Italian winemaking industry into what it is today you should definitely appreciate its past with a great bottle of white wine.
It's a Great Refresher
Have you ever gotten home from a really difficult day at work, feeling stressed out and about ready to explode at the next person who dares to intrude on your newly found "me time"?
All you want to do in these situations is relax and there is nothing that can help you achieve that aim like a good glass of white wine. In fact, drinks like Prosecco are so popular in Italy because of their refreshing qualities, meaning that you can revitalise yourself and ensure that you are ready to enjoy the rest of your day while allowing all of the stresses of the previous few hours simply melt away.
After all, there's no point in spending your time off being stressed out about your time on. Simply pour a single glass of white wine and take a moment to yourself so that you can relax and get everything out of your system.
Low Fat Content
Anybody who spends a little bit too much time enjoying lagers and beers will be able to attest to the fact that both drinks are capable of leading you to putting on weight that you would likely prefer not to be carrying around.
With Italian white wine this is not an issue. As the drink is made almost solely from fermented grapes, you don't need to worry about additional fatty content. In fact, most glasses of white wine have less than a single gram of fat in them, which means that you can enjoy them at any time without having to worry too much about counting the calories or putting on extra weight.
It's Perfect For Sharing
Do you know what's better than drinking a glass of wine on your own? How about sharing a bottle with your nearest and dearest?
Practically everybody has a white wine that they enjoy, which makes it the perfect drink to share out amongst friends when you have a gathering. Besides, who doesn't enjoy shooting the breeze while enjoying a nice sip of wine?
It's perfect for any occasion too. From dinner parties to sitting around in your pyjamas with your best friend watching some terrible television show, white wine can be used to make any social gathering better and you should always have a bottle or two handy if you are planning on entertaining.
It's Actually Good For You
While many people talk about the health benefits of red wine, a lot of people fail to realise that a good white wine also comes along with a number of benefits of its own.
In fact, white wine contains many of the same properties as a red wine when it comes to the health benefits that it offers. For a start it contains flavonoids, which are an antioxidant that can help to protect you from cancer and other serious issues.
Your heart isn't left out either, at least with some wines. There are white wines around that will add an extra layer of protection to your heart, though if that's what you're interested in you may well be better suited to red.
Studies have also found that three glasses a week of champagne can also help protect against afflictions like Alzheimer's disease. All in all, drinking white wine in moderation can have a number of benefits for your body, plus it helps that it also tastes amazing as well.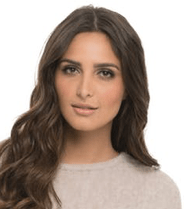 I'm a passionate about good wine and good cooking.
I like to keep me updated and share with my online friends my gastronomic knowledge.