2017 has been an interesting year for the Italian wine industry. After a stellar 2016, during which Italy became the world's largest wine producer, taking the crown from France in the process, a lot of people were looking forward to what 2017 would bring to the industry.
The potential was there for a superb year. After all, the Italian wine industry was making inroads to several new markets, such as China and India. Granted, the Italians were a touch behind some other wine producing countries, including France and the United States. Even so, the country's wine industry had made massive inroads in those sectors and looked set to build upon that success in 2017.
So, we're now over halfway through the year. Let's now take a look at how 2017 has gone for the Italian wine industry so far.
United States Sales at Highest Point Ever
Part of looking forward is looking back, as 2017 has seen the release of more data from 2016 that has bolstered the image of the Italian wine industry. Perhaps the most important of these snippets of information is that the Italian wine industry is currently at its strongest point ever in the United States.
Traditional favouring domestic wines, the United States has seen other countries make inroads into its wine industry over the years. The French of perhaps the most prominent of those, with the Merlot craze that swept the United States in the 1980s and 1990s still leaving an indelible mark on the country to this day.
In all of that, the Italians have never really had as much of a look in. Sure, Italian wines still sell well in the USA, but Americans trend towards their own wines and those from other countries.
According to 2016 data that was released in 2017, that trend may be on the verge of changing. The data revealed that Italian wine sales in the United States have risen beyond any point they have ever been at, which is something the Italian government wants to continue.
All told, Italian wine exports to the United States totalled 1.8 billion euros, which is a 6% growth over 2015 and shows that people in the United States, particularly millennials, are starting to latch onto Italian wine. To capitalise on this new influx of sales the Italian government embarked on a promotional tour to highlight "Made in Italy wines, and have spent 20 million euros to expose Italian wines to an even greater portion of the population.
Now, we won't see what the effects of this campaign have been. There's a lot of financial muscle behind it and young people in the United States have shown themselves to perhaps be more ready to accept the Italian product than previous generations. Once 2018 rolls around, we'll have an even better idea of whether or not those promotional efforts have borne fruit.
For now, we can be happy that the Italian wine industry is making inroads into a country that it has not traditionally done as well in as it might have.
The Bad News
Making inroads into the United States, not to mention China and other new wine markets, has been a massive positive throughout the year. Unfortunately, 2017 has also presented a little bit of bad news to the industry as well.
Assoenologi, which is an Italian wine body, has recently released estimates that claim the Italian wine industry may well see the smallest harvest that has experienced in six decades in 2017. Coming off the heels of such a successful 2016, that may well be the worst news that the industry could have right now.
Their estimates aren't predicting a tiny shortfall in comparison to last year either. Their numbers states that the industry could be down 25% when it comes to hectolitres of wine production. That's an enormous shortfall on the previous year, right when the industry is growing in new areas and could do with firing on all cylinders.
All told, Assoenologi estimates that the industry will produce 41.1 million hectolitres of wine in 2017, which is down almost 5.5 billion bottles on the previous year. That's an enormous amount of wine that could be lost due to climate issues and other things that are completely beyond the industry's control.
It's not just an Italian problem either. Changing climates have also led to the French wine industry potentially having its lowest harvest since 1945. Combined, the shortfall of wine from these two massive titans of the industry will have ramifications, potentially leading to a shortage of supply in several countries. Whether that will lead to higher prices and distributors being unable to supply various types of wine remains to be seen.
So, what has caused all of these issues? If there's one thing that we can point the finger towards, it's climate change. 2017 has brought with it some strange weather conditions, including a heatwave during the summer that led to extended dry periods, patches of frost in the spring that have stunted the growth of some grapes, and even the occasional unseasonal hail storm.
Now, it should be noted that these climate issues haven't affected the entire country. Instead, it's just small regions that have borne the brunt of the weather. Even so, it's a worrying setback after a string of very good years for the wine industry. Hopefully, it won't slow Italy's progression in some of the major markets.
The Final Word
In conclusion, the state of the industry is something of a mixed bag. On one hand, there is more demand for Italian wine in countries like China, India, the United States, and even South Africa, than there has ever been before. The industry has undergone a level of growth that you can't compare to any other in recent times.
Unfortunately, it appears the weather may be trying to put a dampener on that parade. However, the Italian wine industry is resilient and has weathered much more severe storms in the past. We feel sure that, when all is said and done, 2017 into 2018 will still be very good years for the Italian wine industry.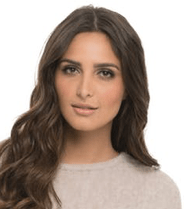 I'm a passionate about good wine and good cooking.
I like to keep me updated and share with my online friends my gastronomic knowledge.