If you have started to build something of a wine collection at home, the next logical step is to start looking into the many accessories that you can purchase to really ensure you have everything you need to keep your wine in the best possible condition and ensure you are capable of impressing at dinner parties or just when you have friends over to enjoy a bottle with you.
There are tons of different accessories that should be in every wine lover's home, so here we will take a look at some of the most important so you can be sure that you have everything you need to get the most out of your wine.
A Corkscrew
One of the most important wine accessories that you must have is a good corkscrew. This come in many different shapes, sizes and styles, so you shouldn't struggle for choice when picking the one that is right for you. Make sure that whatever you choose suits your personal style and is made by a reputable manufacturer, as there is no point buying a corkscrew if it is going to start failing after a couple of months. Many wine lovers end up building a collection of different styles of corkscrew, which may be something that you could consider if you really want to dedicate yourself to the hobby.
Wine Stoppers
There will be those rare occasions where you don't finish a bottle of Prosecco or Champagne after it has been opened, which will leave you in something of a predicament as the wine will lose its consistency in fairly short order after it has been opened. The best way to avoid this is to invest in a wine stopper that can be used to reseal the bottle after it has been opened. This will serve to bring the pressure inside the bottle back up to optimal levels, allowing your wine to regain the sparkling quality that so many people love in the first place.
A Vacuum Pump
We all know by now that all wine is affected by exposure to oxygen. It is something that is instantaneous and it happens as soon as you open the bottle. The best wines actually evolve as they become further oxygenated, offering something completely new to the drinker in the process. However, leaving a bottle, even a good vintage, open for an extended period of time leads to a lot of oxygen getting inside, which can have a massive effect on the wine should you choose to reseal the bottle. A good vacuum pump will allow you to get rid of the oxygen that is inside the bottle, so you can seal it back up and continue to enjoy its quality at a later date if need be.
A Decanter
The common decanter is an accessory that all wine lovers need to have available to them, as it can serve a number of purposes. They can help bring a wine back up to a decent temperature if the bottle has been stored in colder conditions than are ideal, which is particularly useful for reds. Furthermore, they are capable of introducing air to the wine during the course of drinking, which is great for vintages that become better as they are exposed to more oxygen. Finally, they are a useful place to store the wine during the meal, protecting it from getting knocked over and wasted as the night goes on, while also allowing it to maintain a constant temperature.
A Wine Chiller
Of course, not every wine is at its best when it is served at room temperature. In fact, many wines need to be kept chilled for as long as possible so that you can get the most out of them, particularly sparkling whites. A good wine chiller will allow you to do just that while also allowing you to keep the bottle at the table instead of having to go back and forth between the fridge. Plus, it has to be more convenient than keeping a bucket of ice handy to ensure the wine stays at the right temperature.
Polishing Cloth
With so much focus being placed on the wines and the various accessories that can be used with the bottles, it can be easy to forget that the quality of the glasses that you use can play a large part in the wine drinking experience. A tainted glass will lead to the chemical composition of the wine being altered as soon as it is poured, which is something that you will want to avoid if you want to get the most out of the vintage and experience it as it is meant to be consumed. A good set of polishing clothes will allow you to keep your glasses sparkling clean, removing any sediment that might have gotten into the wine and ruined the tasting experience.
Wine Bottles Bags/Boxes
If you anticipate having to take a bottle of wine somewhere else, either for a party or to give as a gift to another person, it helps to have a decent wine bag or box available for the job. These will serve to keep the wine at a consistent temperature, so that its composition remains at the same level as you would expect from it, while also allowing you to protect the bottle and ensure that it gets from point A to point B without any mishaps. They are also great for gifting a bottle of wine to somebody else, so it always helps to have them in reserve.
A Wine Server
If you really want to make sure that you get every single drop out of your bottle of wine, a good wine server will help you to pour without having to worry about spilling. They are inserted into the lip of the bottle and ensure that the wine is poured out properly, ensuring that you don't have to worry about missing the glass. They are perfect for those who enjoy a bottle of red but don't like the stains the wine can leave if a drop happens to escape from the bottle while pouring.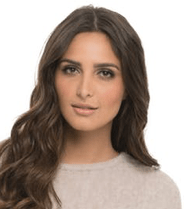 I'm a passionate about good wine and good cooking.
I like to keep me updated and share with my online friends my gastronomic knowledge.