Christmas has come and gone. We're over a month into the New Year. Naturally, you're looking for the next big occasion to enjoy a great bottle of Italian wine.
Easter is the next big event on the calendar, and it's one of the most important times of the year. Christians celebrate Easter because it marks the period of Jesus Christ's death and resurrection, which are both pivotal moments that established Christ as the Christian saviour.
Those who are perhaps less religious love Easter too. After all, it's the perfect occasion to enjoy plenty of chocolate. Plus, it's another time for you to bring your family and friends together so that you can all enjoy a great meal.
Traditionally, many enjoy ham as the meat of choice for their Easter meals. But there's also plenty of other Easter choices. Lamb is preferred by many, whereas others may enjoy a roast beef dinner.
Alongside all of the chocolate that you're going to be eating, that makes a lot of sweet foods. You need some great Italian wines that can handle the sweetness while still offering plenty of flavour of their own.
Here are some of our favourites for the Easter period.
Soave Classico
This stunning white wine hails from the Veneto region and is made using the Garganega grape. What makes this stand out for us is its fruity bouquet. Bring the wine to your nose and you'll be overwhelmed with strong notes of apricot, dried tangerine and several exotic fruits.
But that's not all that the wine has to offer. Explore a little deeper and you'll discover notes of peach, almonds, and white pepper. All of these combine to create a complex and interesting flavour.
Now, we'd normally recommend this as a great complement to sea food. It's light while offering plenty of vivid flavours for you to enjoy.
However, it also makes for a great combination with Easter ham. The fruity overtones mesh well with the ham's sweetness, creating an interesting and intense combination of flavours that will leave you salivating.
Plus, light wines will serve you well if you decide to go all out for your Easter feast.
Cabernet Sauvignon
If you're a lamb lover then you already know a light Italian white wine isn't going to cut it. Lamb has a much more complex flavour than ham, and it generally isn't as sweet unless you add some sort of dressing to it.
That's where the great Italian red wines come to the fore and we can think of no better to complement this meal than a Cabernet Sauvignon.
Lamb's strong flavour has the potential to overwhelm wines that aren't particularly tannic or full-bodied. A Cabernet Sauvignon has all of those properties, plus it's a great all-round wine for the time of year.
It doesn't matter if Easter falls on a nice spring day or if there is a bit of a chill in the air. Cabernet Sauvignon is strong enough to make you feel good, no matter the weather. It's also a perfect choice if you decide to eat a lamb joint.
Chardonnay
Coming back to the ham, we have another classic white wine that meshes well with the sweet flavours of the meat. Chardonnay is a tried and tested white that most of you will have tried at some point in your lives. It has enough fruity notes to do well when stacked against sweet food, while being light enough to serve with even the heaviest of meals.
Of course, you don't have to limit yourself to 100% chardonnay wines. Any Italian white wines that contain a lot of Chardonnay will generally do pretty well when combined with ham.
But the purest experience comes from the wines that use the grape to its fullest. The best part is that Chardonnays are generally fairly inexpensive, which means you don't have to break the bank to put on an Easter feast.
As a side note, Chardonnay also makes for a great choice if you'd rather eat poultry instead of red meat. It goes particularly well with chicken, for example.
Dry Rosé
Of course, many of our vegetarian readers won't want to eat any meat during the Easter holiday. As a result, they'll generally gravitate towards vegetable-heavy dishes, with potato being a particular favourite during this time of year.
However, potato also makes up an important part of many meat-based meals as well. Be it mashed potatoes served alongside a roast lamb or a side-dish of potatoes to go with the rest of the meal, it helps to have a good wine that will help you to tackle the stodgy texture of the potato.
We recommend a nice, dry Rosé for this purpose. The combination of herb and fruit notes add plenty of texture to an otherwise fairly bland dish. Try keeping a glass of rose to the side for when you've just polished off a mouthful of spuds.
Recioto della Valpolicella
Of course, it's not just the main meal that you have to concern yourself with. Easter also means Easter eggs, which means plenty of chocolate to go around.
So, once you've hit the dessert portion of the meal, you're going to need a great Italian wine to go with the vast amounts of chocolate that you're likely to consume.
We think that a sweet Italian red wine is the way to go here. A white just won't have the power to contend with the rich flavours of milk chocolate. Regular red wines may do a little better, but their complex flavours are generally better suited to dark chocolate.
The Recioto della Valpolicella offers a perfect middle-ground that makes it ideal for combining with the chocolate used in Easter eggs. The combination of red fruits and sweetness means that it adds to the chocolate, rather than overshadowing or being overwhelmed by it.
The Final Word
With this list you should have a selection of five Italian wines that will make for perfect table companions during your Easter feast. Each works well with different types of food, so make your choices and have an amazing Easter meal.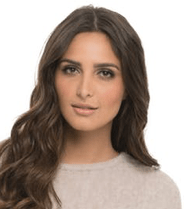 I'm a passionate about good wine and good cooking.
I like to keep me updated and share with my online friends my gastronomic knowledge.