Here at Xtrawine, we believe that there's an Italian wine for all seasons. In fact, we believe that there's a great wine to suit every single month of the year.
Some wines, such as complex reds, work better as winter drinks. They warm you up and give you something to think about while you're curled up next to the fire.
Others keep things light and airy, which is perfect for those hot summer days when a red wine is just too much.
Here, we're going to offer you an Italian wine recommendation for every month of 2018.
January – Barolo
The King of Wines takes pride of place during the first month of the year and it's a perfect selection. You've just finished up the combined Christmas and New Year celebrations, and now you're into a time of contemplation. You have an entire year ahead of you to plan out.
Barolo is one of those wines that really makes you think. It's complex and interesting. Plus, the royal association sets you up for a successful year.
February – Alghero Liquoroso
The shortest month suits a wine that offers a bit of sweetness while also managing to keep you warm.
Alghero Liquoroso is an excellent choice here because it's a sweet fortified red wine that you can enjoy at any time of day. We recommend sitting down with some nice desserts and hibernating away from the last real cold snaps of the New Year.
March – Bolgheri Rosato
As Spring arrives, it's time to start looking at some lighter wines. We don't think March is the best time to switch to Italian whites, as the weather can still be cold and you want something to keep yourself warm as the seasons transition.
That's why we've struck upon the middle ground and decided that a Rose is a great choice for this time of year. You get all of the flowery notes that make the dawn of spring so special, with enough complexity to suit the season. Bolgheri Rosato is an excellent and cost-effective choice. It's organic too, which reinforces the importance of the land as Spring starts.
April – Franciacorta
Spring is finally in full swing and it's time to celebrate. Depending on the time of year that it falls, you may also have the opportunity to enjoy Easter during the month of April.
As a result, we think that a good sparkling white is an excellent fit for April. Franciacorta makes the grade here because we think that the other major Italian sparkling white is better suited to a more celebratory time of year. We'll get to that in a minute. As for Franciacorta, the combination of bubbles and fruity notes is perfect when you're enjoying the newfound sun.
May – Vermentino di Gallura
With May comes even more sun. It may not yet be summer, but we think this is the perfect time of the year to take a break from the working world and enjoy that first trip to the coast.
Vermentino di Gallura is the perfect wine to take along. Grown in Sardinia, the wine has a coastal flavour that perfectly complements a late spring holiday. It's crisp and has plenty of mineral notes, making it a great wine to enjoy while lying on the beach.
June – Soave
We head to Veneto for our June wine.
The temperatures have really started to pick up now, so you want something that combines fruitiness with a refreshing taste. Soave fits the bill.
Just picture the scene. You come back from a hard day of work feeling all hot and bothered. A quick shower washes away the heat, followed by a glass of Soave in the garden to really help you to cool down.
July – Frascati
From Lazio, Frascati is perfect for when the temperatures really start to rise.
It's not the most complex of Italian wines, by any stretch of the imagination. However, it's crisp and refreshing, making it perfect for those lazy summer days when you need a bit of a kick to get yourself going again.
Let's face it. Anything more complex is just going to make you want to laze around, which means you miss the best of the summer sun.
August – Pecorino
Summer may be drawing to a close, but you're still going to enjoy a lot of hot days during August. As a result, we're going for another refreshing white wine that's perfect for those lazy days in the sun.
Pecorino is a wine that few people really gave the time of day until recently. We think its combination of an interesting structure and refreshing taste make it a perfect summertime drink.
September – Lambrusco
September marks the transition from Summer into Autumn, so you need a wine that does the same.
We've picked Lambrusco due to its interesting bitterness and slightly bubbly texture. It's not a heavy Italian red, which means you can enjoy it during the warmer days of the month while still appreciating its qualities as the days get colder.
October – Chianti Classico
Winter may not yet be upon us, but it's coming up pretty fast. In a month or two, you'll want to do nothing other than hibernate in your home with a good book and some great Italian wine.
We've spoken at length about the virtues of Chianti Classico, so we'll keep this brief. This is a perfect relaxation wine, offering deep textures and plenty of complexity. Perfect for those rainy Autumn days.
November – Amarone
It's really getting cold now, plus you're gearing up for the festive season. As a result, you'll likely have a few people over for dinner during the course of November. Plus, you'll need to unwind from all of that Christmas shopping.
Amarone is a beautifully smooth wine that goes down really well after a stressful day.
December – Prosecco
Yes, we're breaking our own rules here.
But is there any Italian wine that's more suited to a celebration than Prosecco.
One of the most popular wines in the world, Prosecco is the perfect choice when you're hosting large gatherings during the festive period. It brings people together and is a wine that everybody can enjoy.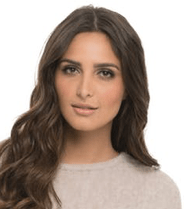 I'm a passionate about good wine and good cooking.
I like to keep me updated and share with my online friends my gastronomic knowledge.