Rarely is one region or city so defined by one monument as Pisa.
Seriously, just think of the word Pisa for a moment. We bet that the first thought that came to mind was the famous leaning tower.
That's understandable, as it's not just Pisa's top tourist attraction. It's also one of the leading tourist attractions in all of Italy. People come from far and wide to see this famous tower.
But Pisa has so much more to offer to those who want to explore a little further.
With that in mind, we've decided to create this article. Let's look at the biggest landmarks – including that famous tower – the best food and the great Italian wines that you'll find when you visit Pisa.
Visiting the Leaning Tower
Let's start with the most obvious attraction.
The best news is that it's completely free to visit the grounds of the tower itself. You can join the throngs of visitors who hang around the grounds taking photos and eating picnics. In fact, enjoying a picnic with a nice glass of wine is a great way to drink in the sights around you. Of course, we're sure that you're going to want to take a silly photo of you "holding" up the tower to. Go right ahead, though you may have to compete with many more photographers for the best angle.
But it's also possible to enter the tower itself. This will cost you a little bit of money. At the moment, it costs about 20 euros to enter the tower. But for that, you'll be able to walk the same stairs that Galileo climbed so many centuries ago. For the scientifically-minded, there can be few greater joys to derive from the experience. Just make sure you give yourself some time, as there's usually a queue to get up to the tower.
Plan a Trip to Florence
Yes, it may be odd to include a tip for visiting another region when you head to Pisa. But the gorgeous city of Florence is only an hour or so away on the bus or train.
If you're staying in Pisa for a week or more, we definitely recommend paying a visit to Florence as well. The ride to the city is short enough to make it an easy day trip. Plus, you'll see even more wonderful art and architecture in the city.
Take a Wine Tour
Like every major Italian region, Pisa offers up a bunch of very tasty wines for you to experience. You can spend some time trawling the various wine bars that Pisa has to offer – and the city has a great nightlife – but we recommend going on one of the many wine tours that the city offers too.
There are several tours to choose from. Some take you along gorgeous coastal regions while others take you to the wine regions that surround Pisa, as well as some major Pisa wineries. Chianti fans, in particular, will appreciate the Italian wine tours that take them directly from Pisa into Chianti country.
Book a tour so that it's ready for when you arrive in Pisa. We promise that you won't regret it.
Walk Along the River
A gorgeous and wide river runs through Pisa and it's the perfect place to get a little exercise and unwind after a day spent looking at the sights. The gorgeous palaces that line the river make for some beautiful scenery for a late-afternoon stroll.
But there's another reason why we recommend taking this walk. Along the banks of the river, you'll find a number of gelato bars. When the temperature's just starting to fall, there are few things more pleasurable to eating a portion of gelato as you watch the water ebb and flow.
Visit Ristorante La Scaletta
Pisa is a coastal town, which means that restaurants in the region have plenty of access to fresh seafood. In fact, it's one of the many things that make the region famous.
While many of them will provide you with a delectable meal, and some great wine to boot, we can't help but recommend the stunning Ristorante La Scaletta.
This restaurant has been in business for over 150 years for a simple reason – it provides amazing food.
You'll find many of the classic seafood dishes here, but the restaurant delights in putting its own unique twist on many of the foods that it serves. If you're looking for great food that's a little bit different from the norm, we fully recommend giving La Scaletta a try. 
Visit the Cathedral
With so much focus being placed on the tower, it's often easy to forget that Pisa plays host to a gorgeous cathedral too. You definitely have to take the time to visit it and explore its hallowed grounds, especially because it's so close to the famous tower.
Find your way inside and you'll see one of Italy's most ornate and remarkable cathedrals. You simply have to visit it to experience it, as words can't do justice to the feeling that comes when you visit Pisa's cathedral.
Here's a little tip for the photographers among you. Head up to the Bapistry and you'll see a small window that points out to the cathedral. This is a great place to take a couple of photos without having to fight through the people milling about outside.
The Final Word
There's so much to do in Pisa that it's easy to spend a week in the city. Those who want to relax can spend some time checking out the sights before enjoying the gorgeous coast and river. Those who fancy being a little more active have plenty to do too. Plus, Pisa offers easy transport links to Florence.
Wine lovers will appreciate its close proximity to the Chianti region and the various wine tours that operate out of Pisa. Finally, there are some amazing restaurants that serve some of the freshest seafood that you'll ever eat. Pisa is truly a remarkable slice of Italy that everybody should try to experience.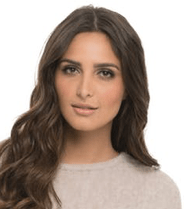 I'm a passionate about good wine and good cooking.
I like to keep me updated and share with my online friends my gastronomic knowledge.